Section Branding
Header Content
State Investigates Fulton County's Election Day Woes
Primary Content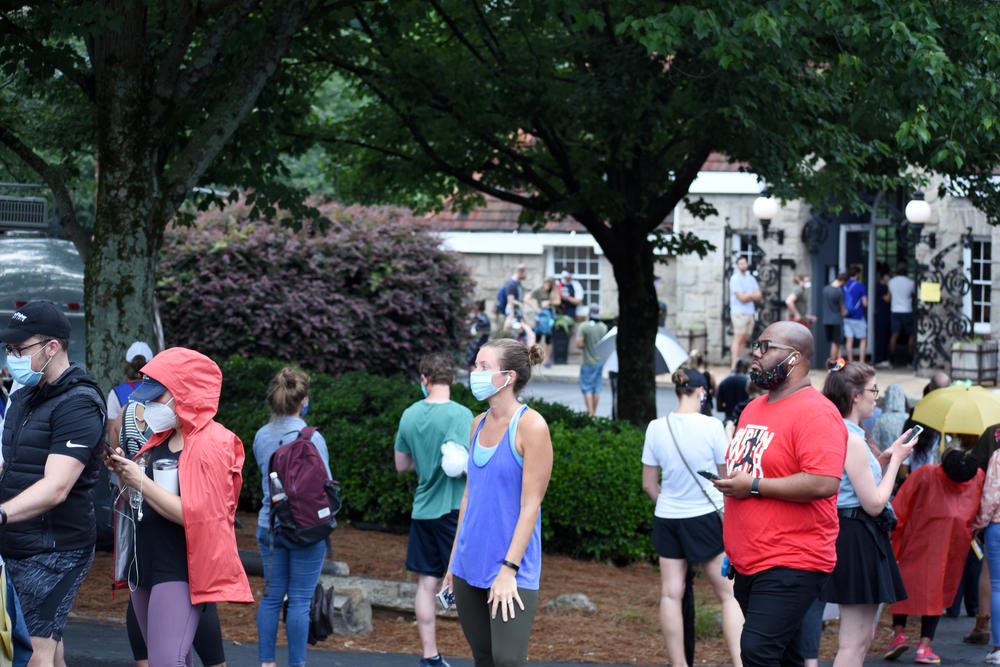 For the second week in a row, the Georgia State Election Board discussed problems that Fulton County voters experienced casting their ballots in the June primary, this time investigating potential violations reported during Election Day.
By a 2-1 vote, the board determined that the attorney general's office should further look into several polling places that opened late, training issues with poll workers and problems with voting machines and other equipment that led to long lines.
Amanda Clark Palmer, an attorney for Fulton County, said that while several counties had issues during the primary, Fulton was singled out to appear before the election board and "vilified" for larger issues.
"The employees of the Fulton County Board of Elections exhibited heroic efforts to conduct a successful and inclusive election," she said. "Yet again, Fulton County finds itself in the crosshairs of this board for alleged violations that occurred during the June 9 election."
 
Here's How To Request A Georgia Absentee Ballot Using The Online Portal
Palmer said that by focusing on one county fails to account for the unprecedented nature of the twice-delayed primary conducted during a pandemic.
"Not a single board member, staff member, poll worker or volunteer has ever shirked his or her responsibility, and they receive very little credit for their work," she said. "They do not deserve to be vilified and that is how they feel right now."
Georgia's primary was marred by long lines in predominantly non-white communities in metro Atlanta due to a combination of polling place closures, poll worker shortages and issues with a new $104-million voting system exacerbated by the coronavirus pandemic. 
RELATED: Here's What The Data Shows About Polling Places, Lines In Georgia's Primary
A GPB News investigation into data from the primary found that two-thirds of the 243 voting locations that stayed open more than an hour past polls closed were in majority non-white communities.
Many polling place closures were concentrated in Fulton County, where 32 voting locations were unavailable due to COVID-19 concerns alone. 
According to a state investigation, half of the county's poll workers said they did not feel like they were adequately trained on the new ballot-marking device system, but lawyers for the county said that is one of many shortcomings that have been addressed since the primary.
In-person trainings have resumed, poll workers who started in the primary now have more experience and a technician who can troubleshoot and resolve equipment problems will be in every polling place for November.
MORE: State Investigation Finds Failures In Fulton County's Absentee Process
David Worley, a Democratic board member, said that while he voted in support of last week's hearing that found numerous problems with Fulton County's handling of a record influx of absentee ballots, the Election Day issues were different.
"That was a very serious situation, denying persons their right to vote ... that situation to me was a much more systemic problem that took place over a long period of time," he said. "That was not as directly related to the pandemic as the Election Day issues we've been dealing with today."
Worley unsuccessfully tried to get the board to issue a letter of instruction to the county instead of binding the case to the attorney general's office.
Separately, Worley voiced support for a federal judge's ruling this week that extends Georgia's absentee ballot deadline to count votes postmarked by Election Day but received by Friday, November 6, at 7 p.m. The secretary of state's office plans to appeal the decision.
Secondary Content
Bottom Content