GPB Radio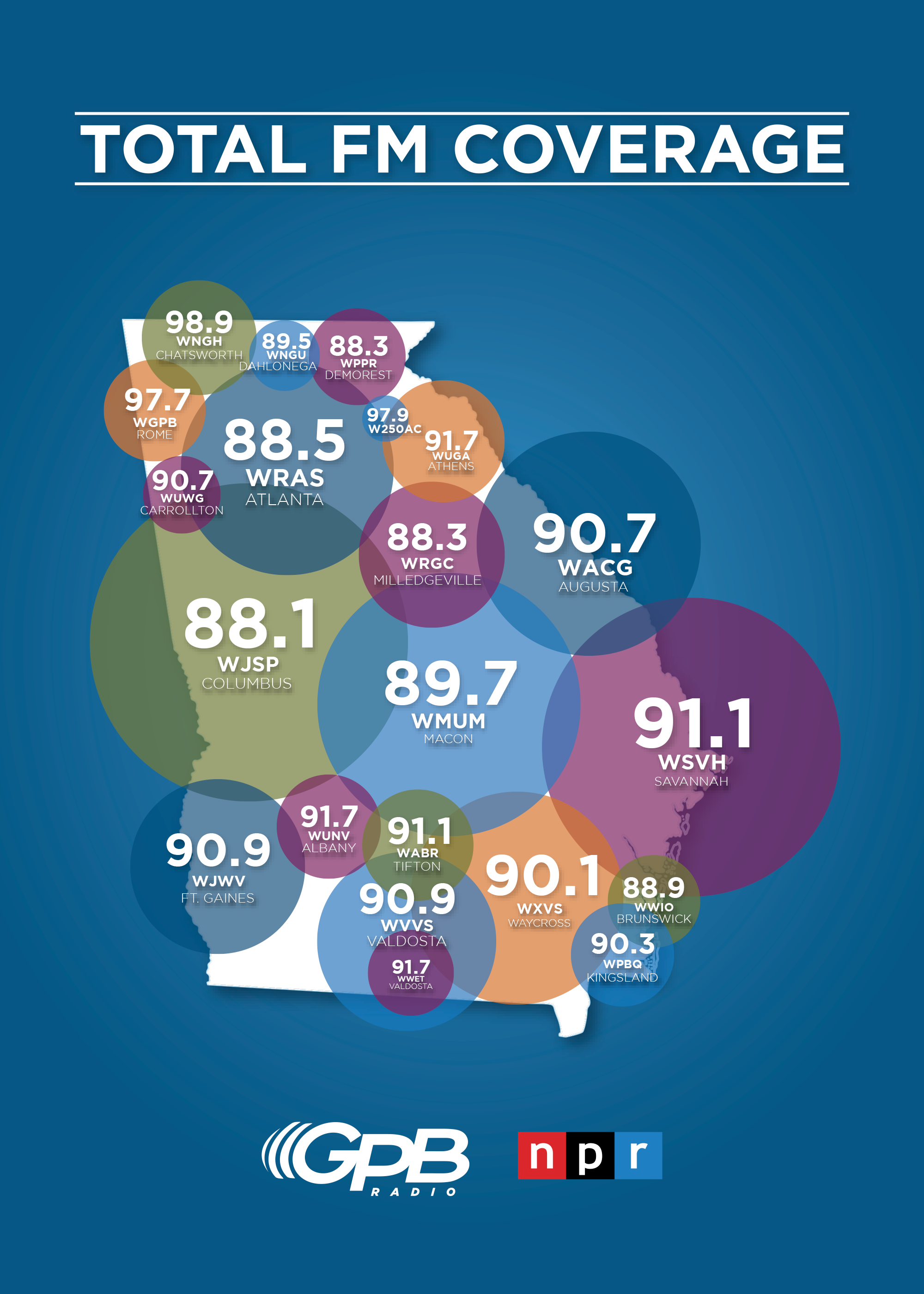 Listen to GPB Over the Air
GPB has recently launched WPBQ 90.3 in Kingsland, Georgia, which expands the statewide GPB Radio Network to 20 stations. WPBQ will broaden GPB Radio's coverage in the southeast portion of the state to the entire Georgia coast and parts of Florida. This allows GPB Radio's trusted news, information and entertainment programming to be available in communities previously underserved.  The addition of WPBQ to the GPB Radio Network will also enable GPB to provide valuable safety information during weather emergencies to residents, including the entire I-95 corridor. Please reference the map (on the left) for the station in your area and click on the links below in the Find Your Station section for a more detailed list of the areas served by each of our 20 stations.
GPB Classical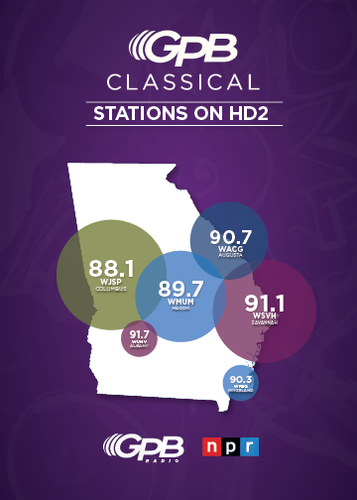 Listen to GPB Classical Over the Air
GPB's Classical music station is available via HD2 channels in Columbus, Augusta, Savannah, Albany, Macon, and Kingsland. HD Radio broadcasts are completely subscription-free, from your local radio stations. GPB Classical is also streamed live via the GPB website and the GPB and GPB Classical apps and your smart speaker (see more information below).
How can you listen to the HD-2 Classical signal?
On an HD-Capable radio, There are several models available from a variety of merchants.  Some robust with weather and police alerts.  There is HD available in high end stereo receivers, too.  There are even small portable radios for joggers or working outdoors, for instance.
On an HD radio in your car.  Many recent automobile models have HD-capable radio stations available on their entertainment systems. If your car does not, you can explore installing an HD-capable car receiver.  Or you can also stream Classical in your car via the GPB Classic App with Android Auto or Apple Car play.
GPB Apps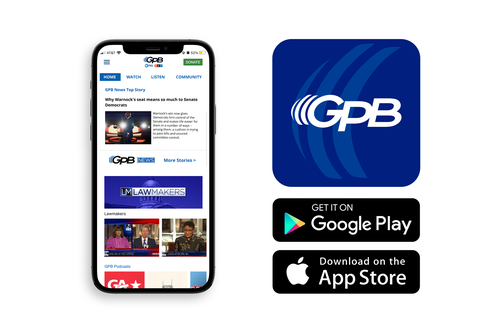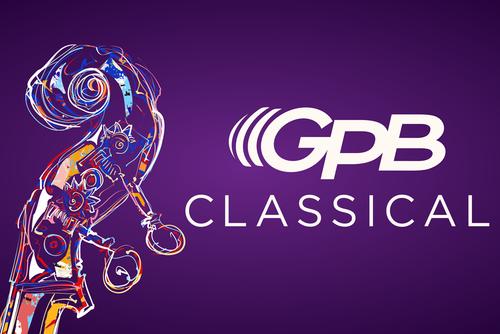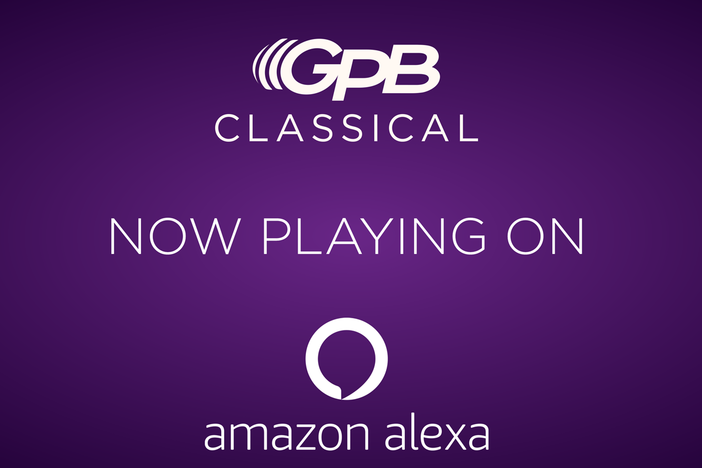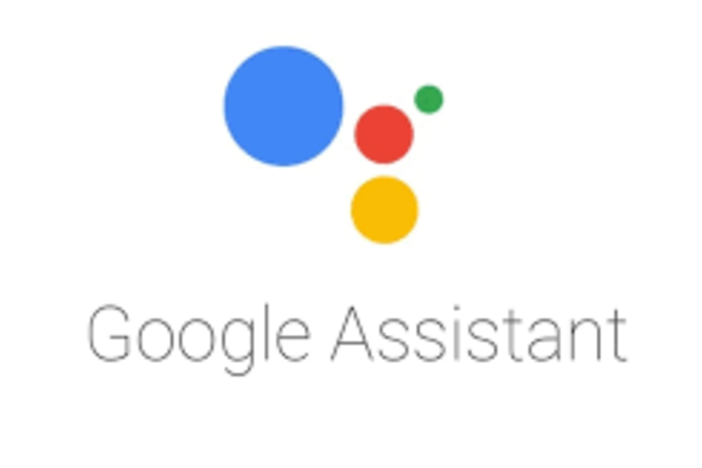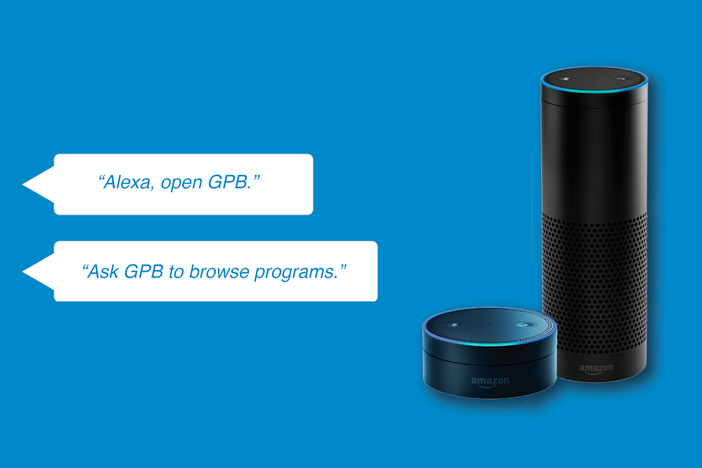 Tutorial Video
GPB currently offers three skills that provides news feeds from metro Atlanta, Georgia statewide and Georgia Public Broadcasting at large. Each skill requires distinct commands to successfully tune in. Learn how to enable GPB Skills on your device by watching our tutorial video and browse the shortlist of skills to jumpstart your listening experience.