Section Branding
Header Content
Fulton County Adds, Changes Polling Places Ahead Of November
Primary Content
The Fulton County Board of Elections voted Friday to make more than 40 polling place changes for the November election, easing the burden of some overcrowded voting locations after complaints of long lines in the primary. 
In all, more than 170,000 voters will be assigned to a different polling place than they were in June's coronavirus-hampered election. 
 
You should check the state's My Voter Page (https://www.mvp.sos.ga.gov/MVP/mvp.do) often to see what your assigned precinct is, as well as the voting location for that precinct if you choose to cast your ballot on Election Day. Once you log in to MVP with your first initial, last name, county and date of birth, you will see that information on the top righthand side of the screen.
Affected voters will be notified of their change through a postcard, and Fulton County will post the changes on their elections website.
It is also important to note that many Fulton precincts share the same polling place, and not every precinct is changing. 
For example, 3,855 voters in precincts 01F and 01G will stay at FanPlex for the election, and 4,306 active voters in precincts 01D and 01E who voted at FanPlex in the primary are now assigned to the Grant Park Recreation Center.
RELATED: Elections Chief Calls For More Polls, Training, Tech Support To Avoid November Meltdown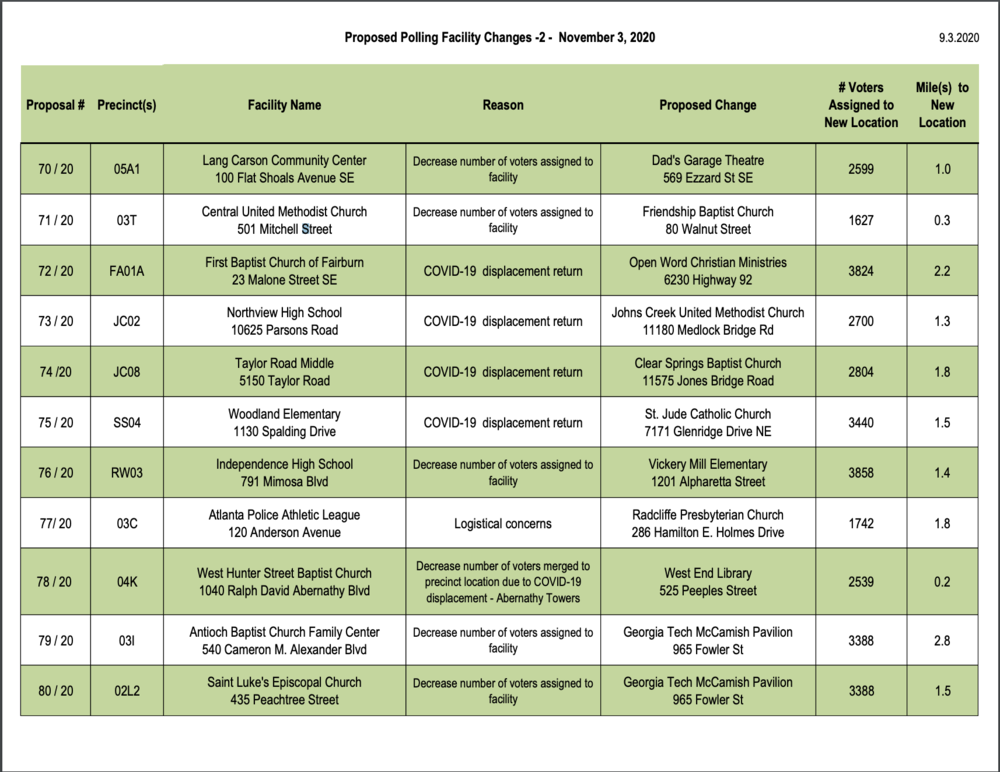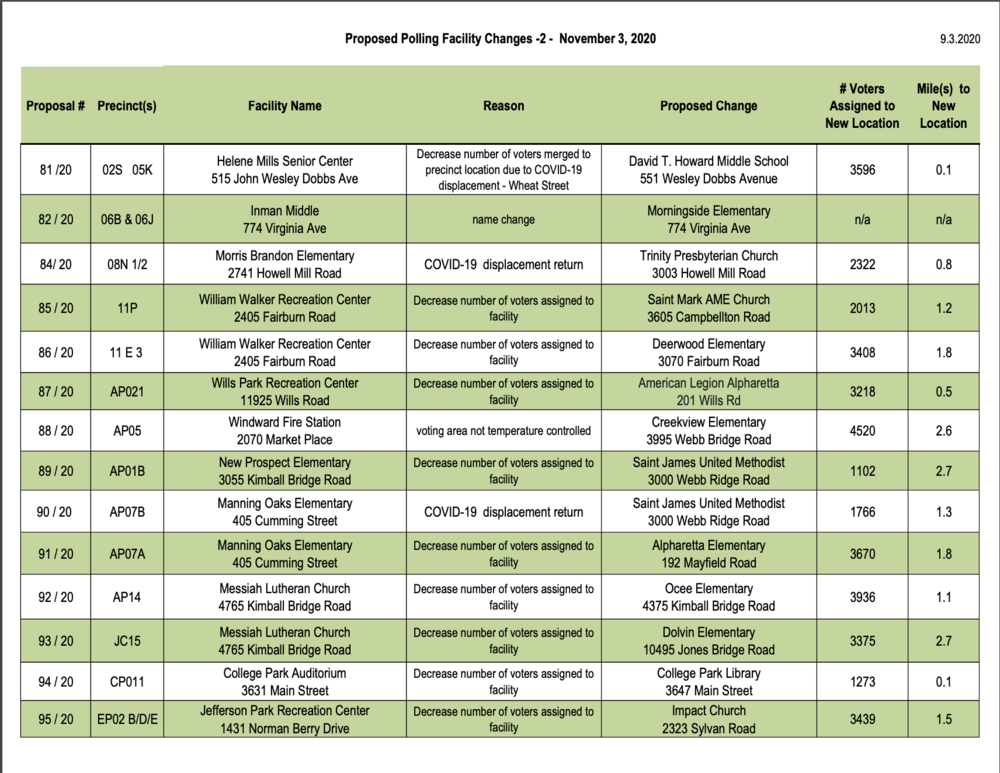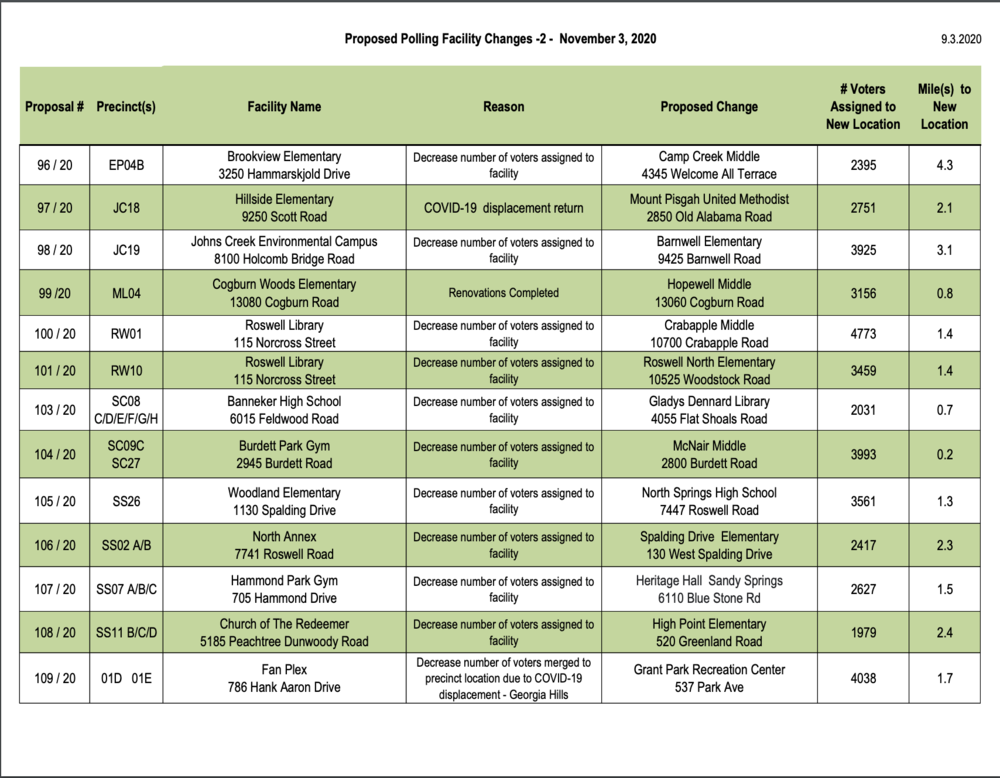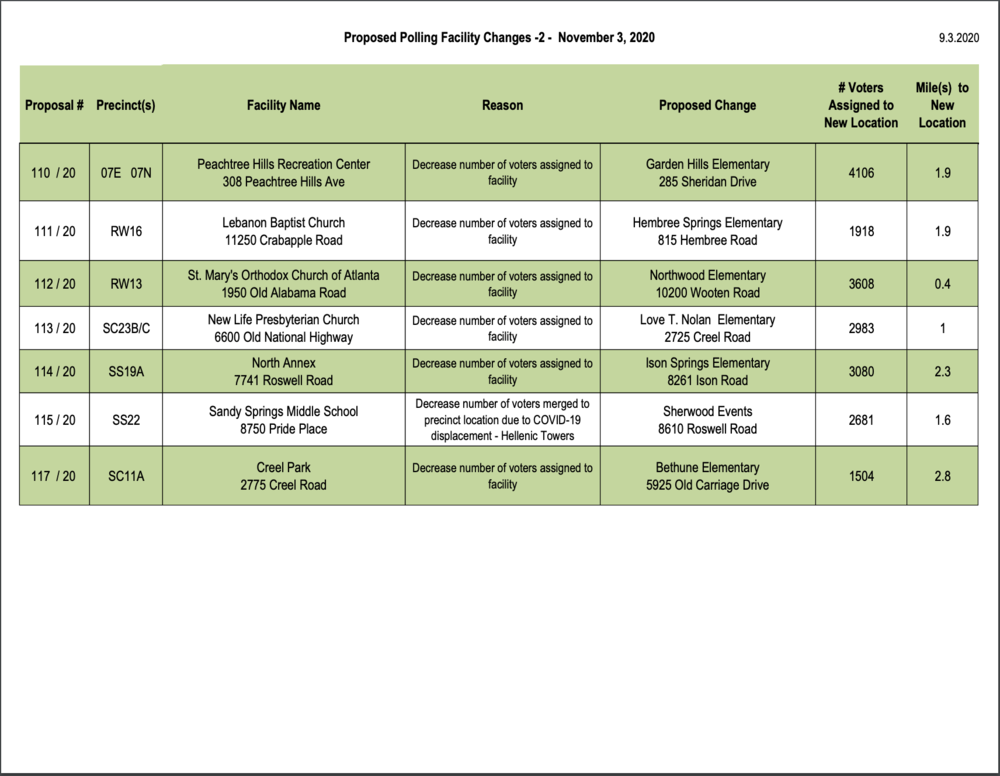 Many changes split up some of the largest polling places in the county.
Before the August runoff, Fulton officials moved more than 12,000 voters that belong to precincts 02A and 02L1 to Piedmont Park Magnolia Hall, while about 4,200 voters stayed at Park Tavern, where more than 350 people were in line to vote before polls opened during the primary.
About two-thirds of the 9,000 Union City residents assigned to the Christian City Welcome Center are now voting at Oakley Elementary, a change made before the August runoff after lines stretched past six hours and the last ballot was cast there around 1 a.m. for the June 9 election. 
Fulton County's election administration has been under heavy scrutiny, with the state election board voting twice in as many weeks to refer investigations into the county's processes to the attorney general's office. 
The county is home to the most voters, the most early voting locations and the most problems in a pivotal election year. 
Here's How To Request A Georgia Absentee Ballot Using The Online Portal
Republican Secretary of State Brad Raffensperger is encouraging Georgians to cast their ballot before Election Day to cut down on long lines at the polls and to help local elections officials handle an anticipated 5 million votes this fall. 
Currently, more than one in nine Georgia voters have already requested an absentee ballot, and a new online portal makes it easier to submit an application. 
Any absentee ballot requested before Sept. 15 will go out on Sept. 18, and counties will process applications on a rolling basis after that point, so the sooner you request one the quicker it will come. 
Georgia also has three weeks of early voting, including one mandatory Saturday, so there are multiple options to vote before Nov. 3.
Secondary Content
Bottom Content