Section Branding
Header Content
Hulk Hogan and Other Stars Who Want to be on Downton Abbey
Primary Content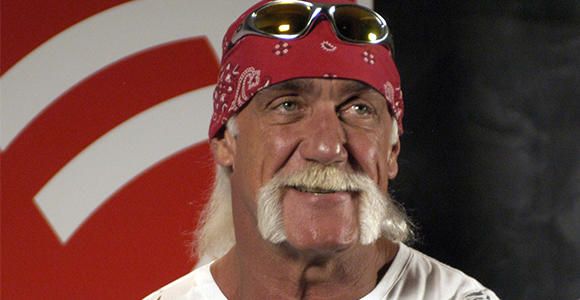 If WWE star Hulk Hogan has his way, Downton Abbey may introduce a new blond brawny under butler character with a faux British accent played by - Hulk Hogan!
He's the latest Hollywood star to reveal an interest in joining the Downton cast.
In an interview for the Daily Mirror he shared that he'd love to have a part on the Masterpiece show and is practicing his British accent just in case producers come calling.
Hogan needs to get in line. He is part of a growing list of celebrities who are fans of the show and expressed interest in roles. Sometimes their passionate expressions feed rumors that they will be featured. But don't believe the gossip until producers Julian Fellowes and Gareth Naeme confirm it.
For now the stars can only dream and so can we. Here is a short list of stars who have expressed interest in being on Downton.
1.) Sandra Bullock - The site ENSTARS mentioned that Bullock was so interested in being on the show that she kept asking "Gravity" co-star George Clooney for insider info. It pointed to an inside source who went as far as to say that Bullock had looked for homes and schools in London close to the set. All of this is ridiculous speculation. But Sandra has indicated that she really loves the show.
2.) Salma Hayek - "I love Downton Abbey. I would kill for a role," the "Frida" actress told the Just Jared blog. She and billionaire husband were planning to move their family to Britain and Paris. But she considered her aspiration a long shot. "What's a Mexican going to do in Downton Abbey? I would have to play deaf and dumb!" she conceded.
3.) Matt Damon - He says he'd appear on the show if his "Monuments Men" co-star and Downton's Earl of Grantham Hugh Bonneville put in a good word.
4.) The Rolling Stones - They end their rehearsals early just to watch Downton and wouldn't mind showing up at the abbey. Hugh Bonneville tried to get them guest parts on season 4 to no avail.
5.) Sean "Diddy" Combs - The hip hop mogul almost gave Masterpiece and PBS executives a heart attack when he announced he was appearing on Downton during the time the first black character was being cast. Masterpiece and PBS execs put out a media release denying that Combs had snagged the Jack Ross part.
It turns out that Combs had appeared in a Funny or Die spoof of the show though.
Fellowes did see the parody and enjoyed it. He's since hinted he might consider giving Diddy a chance.
Secondary Content
Bottom Content