Section Branding
Header Content
Win A Copy Of Jessica Fellowes' New Murder Mystery Novel!
Primary Content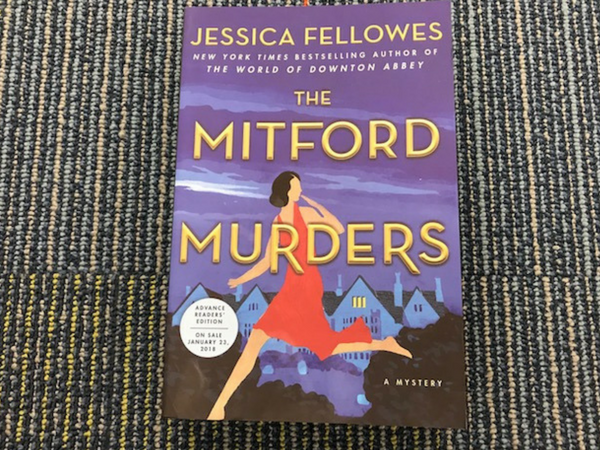 As we enjoy our Downton Abbey marathon all week on GPB, we can't help but wonder what our favorite cast and crew involved with the series are working on next. While we see many of our favorite Downton stars in other productions (Hugh Bonneville in the upcoming film Paddington 2 comes to mind), we're also curious about what happened to those working behind the scenes.
If you've been a fan of both Downton and Georgia Public Broadcasting for awhile, you'll know we're not shy in admitting our love for Jessica Fellowes, niece of Julian Fellowes (creator and writer of Downton Abbey). Members of the social media team at GPB have had the pleasure to meet, learn from, and interview Ms. Fellowes at various events within the state, and frankly, it's been a bit lonely over the past year without a visit from Jessica, regaling us with tales from the set and the research that went into every new companion book.
But she's been hard at work, taking her first foray into fiction with a murder mystery based on a real, unsolved crime with a backdrop not unlike Highclere Castle (Downton Abbey's real-life location). The Mitford Murders finds a heroine in Louisa Cannon, living impoverished in London in the 1920s and wishing for a better life. Her wish is granted in the form of a nursemaid position at Asthall Manor in Oxfordshire, caring for the three Mitford sisters. But when a nurse is found murdered, Louisa and the family are drawn into a web of crimes and a murderer who will do anything to keep their identity a secret.
The Mitford Murders won't be released in the United States until January 23rd, but we are giving you a chance to win one of two advance release copies! Learn how to enter below for your chance to win. Contest runs from December 28th, 2017 to January 4th, 2018. Good luck!
Secondary Content
Bottom Content