Section Branding
Header Content
Downton Abbey Introduces Mary's New Man, Newcomers and Films Funeral
Primary Content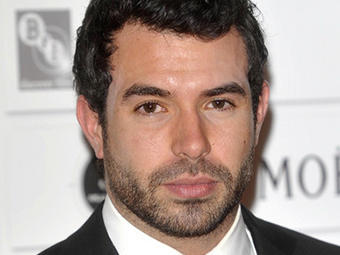 Downton Abbey fans still mourning the death of Matthew Crawley can take comfort in this news: Tom Cullen, a dashing Welsh actor known over the pond for the indie film Weekend, has joined the cast as Mary's potential new love interest. (Feast your eyes on Cullen's photo for a moment every time you get misty for Matthew.)
Cullen will play the young aristocrat Lord Gillingham. He's described as an old family friend who has known Lady Mary since they were children. He will attempt to mend Mary's broken heart.
He's not the only one sweeping into the great estate. A slew of newcomers will be crowding the grounds.
New Zealand opera star Dame Kiri Te Kanawa - She plays a house guest and will sing.
Nigel Harman - He plays a valet named Green.
Harriet Walter - She plays Lady Shackleton, an old friend of the Dowager Countess.
Joanna David - She plays the Duchess of Yeovil.
Julian Ovenden - He plays the aristocrat Charles Blake. Just in - he may also be a rival suitor to Lord Gillingham!
As mentioned in an earlier post, producers have thrown out the casting net to find Downton's first black character, Jack Ross, described as a nightclub singer. No announcement has been made as to who they have chosen.
Season 3 has certainly been a season of comings and shocking goings of beloved characters. The death of Lady Sybil in mid-season and Matthew Crawley's demise in the season finale slammed stakes in fans' hearts.
Shirley MacClaine announced that she will reprise her role as Martha Levinson, Cora's mother. But Siobhann Finneran confirmed she's not returning as the downstairs villain Sarah O'Brien.
She won't be getting a send off onscreen. But producers have apparently changed their minds about giving fans closure over Matthew's death. Photos of scenes from Matthew's funeral have surfaced online.
So has this image of Mary and her son baby George Crawley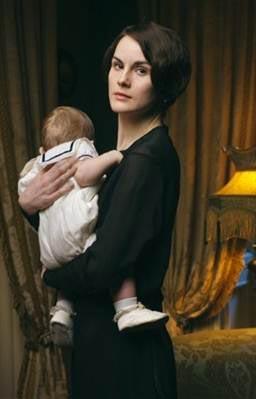 What do you think of this casting news? Tom Cullen - a good choice for Mary or not?
Secondary Content
Bottom Content