Section Branding
Header Content
Political Rewind: Hispanic voters favoring Democratic candidates; U.S. House solidifies election law
Primary Content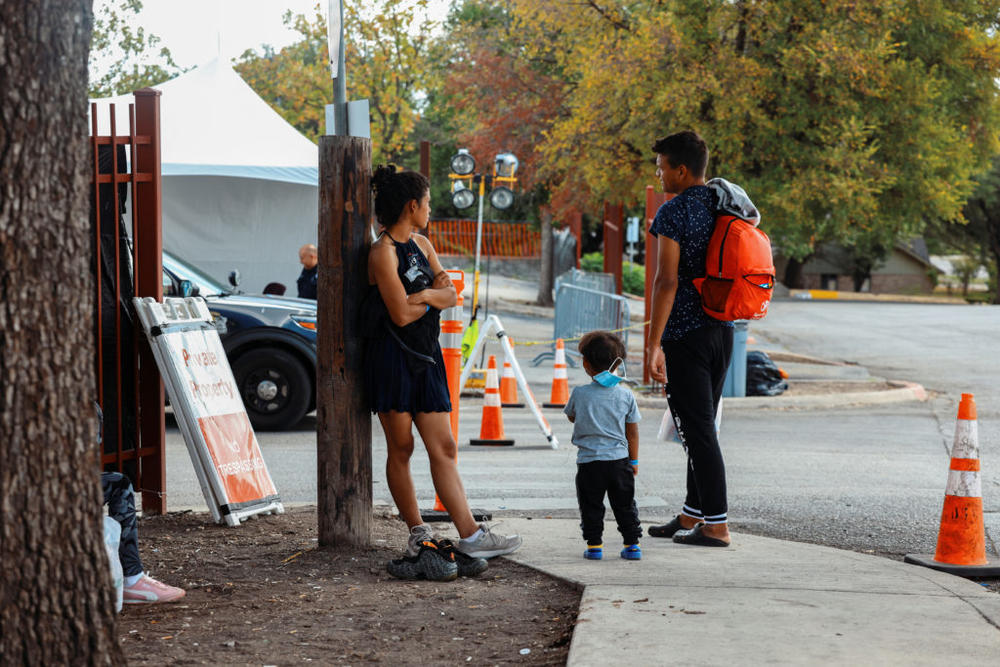 The panel
Audrey Haynes, professor of political science, University of Georgia
Bernard Fraga, @blfraga, professor of political science, Emory University
Rahul Bali, @rahulbali, politics reporter, WABE
Jim Galloway, @JimJournalist, former political columnist, Atlanta Journal-Constitution
The breakdown
1. Hispanic voters turned out for Republicans in 2020. A new poll suggests that election was an outlier.
Republicans had hoped to solidify a new voting base with Latino voters, but The New York Times reports they shouldn't get their hopes up.
54% of voters polled said they'd vote for a Democrat for their economic policies, although largely Republicans have run messages on economics ahead of the midterms.
Florida Gov. Ron DeSantis sent Venezuelan migrants from Texas to Martha's Vineyard, a move meant to endear himself to white voters. The fallout among other voter bases is still unclear.
2. The U.S. House is proposing changes to how Congress processes electoral ballots. Trump allies attempted to manipulate this process to decertify the 2020 election.
The bill would hinder members of Congress from raising objections that aren't legitimate concerns. It also affirms the vice president's role is ministerial, answering Trump's push for former Vice President Pence to throw out ballots.
The Senate and House have pushed for separate bill that will likely be revised together.
Final votes on the bill won't take place until after the election. That may change up who votes for the bill.
3. Donald Trump will come to rally support in Georgia. Which Republicans will be there?
State Republicans have a tense relationship with the former president. But they may need his direct support to win votes.
Kemp communications director Cody Hall said they would decide on an appearance at a Trump rally based on what their campaign needs.
Monday on Political Rewind: The AJC's Patricia Murphy joins the panel.
Secondary Content
Bottom Content