Section Branding
Header Content
Political Rewind: Democratic fundraising soaring; Walker says he'll debate; Lindsey Graham's options
Primary Content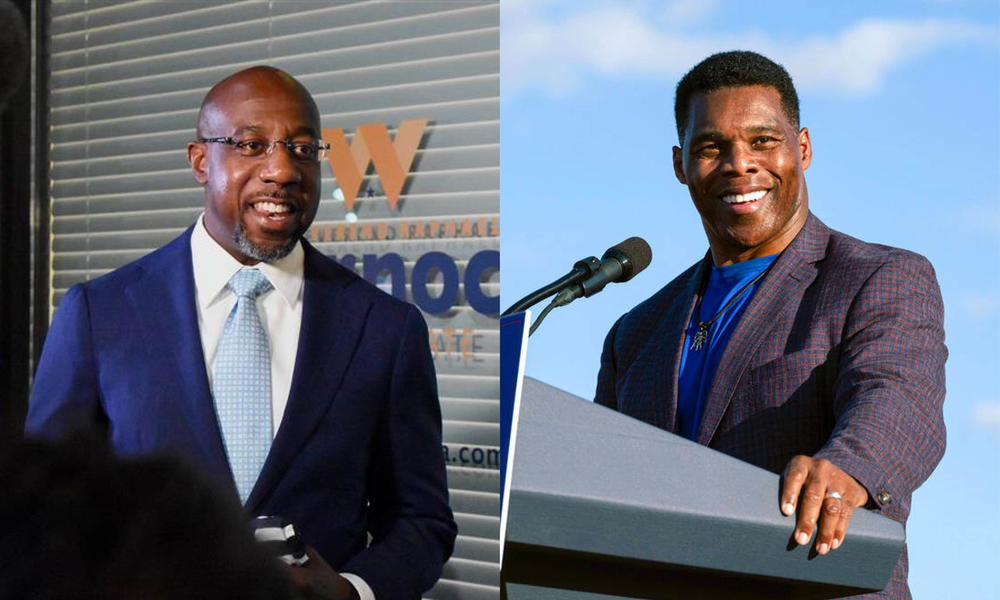 The panel
Donna Lowry, @donnalowrynews, host, Lawmakers, Georgia Public Broadcasting
Kevin Riley, @ajceditor, editor, The Atlanta Journal-Constitution
Riley Bunch, @ribunchreports, public policy reporter, Georgia Public Broadcasting
Tammy Greer, assistant professor of political science, Clark Atlanta University
The breakdown
1. Democratic candidates statewide are trouncing their Republican counterparts in campaign fundraising.
Raphael Warnock, Stacey Abrams, Jen Jordan, and Bee Nguyen are all outraising their Republican counterparts. 
While campaign ads will take plenty of funding, candidates like Abrams have demonstrated that 'getting out the vote' is an important use of funding.
2. As he faces campaign gaffes and staffing issues, Herschel Walker agrees to debate Warnock.
Walker didn't debate his opponents during the primary. He remained popular during the cycle and his campaign managers likely did not want to subject him to public scrutiny.
At several campaign stops, Herschel Walker made claims that 'bad air' from China replaces domestically produced 'good air'. 
Should the two debate, Warnock's career as an orator may spell trouble for Walker.
3. District attorneys across the state have said they won't prosecute offenders in abortion cases.
After the Dobbs ruling was released, seven Georgia DAs said they would use prosecutorial discretion to deprioritize abortion cases.
As Georgia's abortion bill moves through the courts, it's unclear what the future of abortion access looks like.

Republican candidates for multiple state offices have floated more strict bans than the pending legislation.

Kevin Riley notes that historically, anti-abortion advocates have wanted to prosecute providers, not patients. That may change with a new wave of elected officials post-Roe.
4. A Fulton County judge says Sen. Lindsey Graham must testify in court. He's appealing the decision.
Graham's lawyers are claiming he has sovereign immunity in state-level inquiries regarding his job as a senator and constitutional protection as his testimony may regard legislation.
Fani Willis' special grand jury has also signaled interest in subpoenaing John Eastman and Rudy Giuliani, who have been prominently featured in the January 6th Committee Hearings.
Friday on Political Rewind: A special panel featuring former U.S. Rep. Will Hurd on his new book, American Reboot.
Secondary Content
Bottom Content