Section Branding
Header Content
Political Rewind: All eyes on Georgia as voters head to the polls, candidates vie for nominations
Primary Content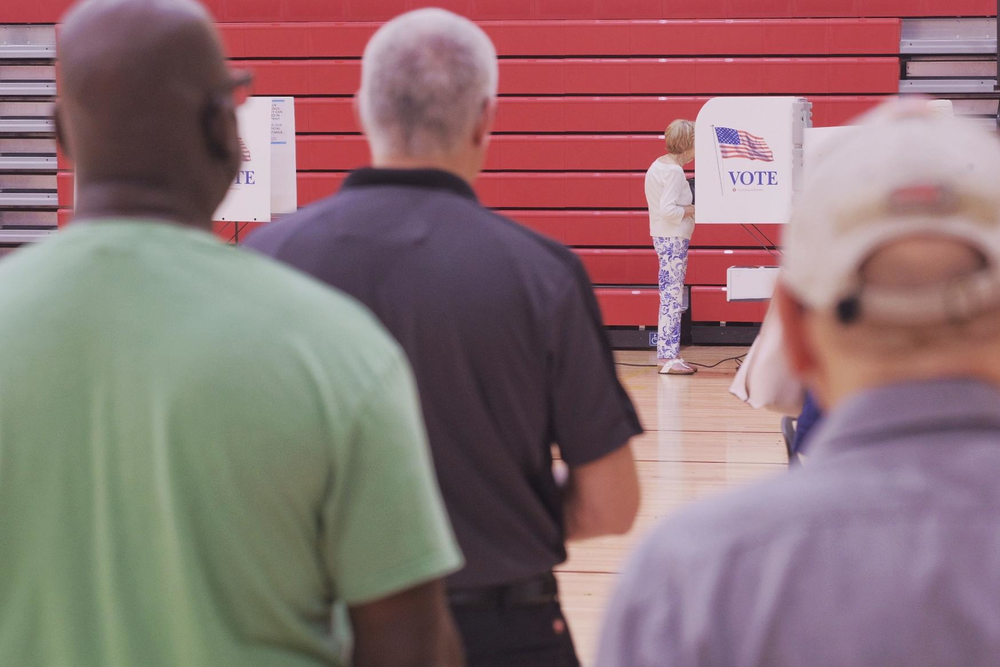 The panelists: 
Adrienne Jones — Political science professor and director, pre-law, Morehouse College
Amy Steigerwalt — Political science professor, Georgia State University
Rick Dent — Vice president, Matrix Communications
Tamar Hallerman — Senior reporter, The Atlanta Journal-Constitution
The breakdown: 
1. Gov. Brian Kemp is expected to win the Republican primary in a race for governor. 
Kemp is facing opposition from former Sen. David Perdue within the GOP.
Some candidates, including Perdue, are sticking to the lie that the 2020 elections were stolen. 
It is possible for Kemp to win his bid for reelection without a runoff. 

More than 857,000 Georgians voted during the early voting period, triple the early turnout from 2018.
2.  Perdue goes after Stacey Abrams after she makes comments that 'Georgia is the worst state to live in.' 
Abrams made the comments on the campaign trail when referring to the state's poor rankings in maternal mortality and incarceration rates, among other issues.

Perdue said Abrams, who moved to Georgia when she was in high school, should return to her home states of Wisconsin and Mississippi. 
3. Herschel Walker and Raphael Warnock are the likely two candidates up for election for U.S. Senate. 
Walker is likely to win the Republican nomination in a crowded field. 
4. Two incumbents battle it out in the 7th District.
When Republican lawmakers redrew the maps last year, they made Lucy McBath's 6th Congressional District a lot more friendly to Republicans by squeezing as many Democrats as possible into the 7th District.
The race between incumbents, McBath and Carolyn Bourdeaux, could head into a runoff. 
5. 10th District race could prove a test of Donald Trump's endorsement. 
Vernon Jones, the Dekalb County Democrat-turned-Republican, boasts the former president's endorsement.
This race is likely to head to a runoff as candidates used more than $2.2 million of their own money into this race to succeed U.S. Rep. Jody Hice, who is running for secretary of state.
Tomorrow on Political Rewind:
A double dose with two live shows, at 9 a.m. and 2 p.m., as our panel breaks down post-election results. 
Secondary Content
Bottom Content