Section Branding
Header Content
Georgia's been through a lot in 2021. Here's a look back at the year's biggest stories
Primary Content
Georgia witnessed major news events throughout 2021 — beginning with an infamous phone call from President Donald Trump seeking to overturn the election and ending with a continued COVID-19 surge. 
In other words, we've been through a lot. 
As we seek to embrace 2022 and everything the new year has to offer, here's a look back at this year's big stories around the Peach State.
An enraged Trump pushed Georgia Secretary of State Brad Raffensperger to overturn the state's presidential results, which tipped in Joe Biden's favor, the first time a Democratic president carried Georgia since 1992.
In a recorded Jan. 2 phone call, Trump urged Raffensperger to "find 11,780 votes" that would have pushed him past Biden to win the state's electoral votes. 
Throughout the hourlong conversation, the secretary of state's office pushed against Trump's demands, setting up a new political battle in Georgia between Trump and GOP state leaders who refused to overturn the election results.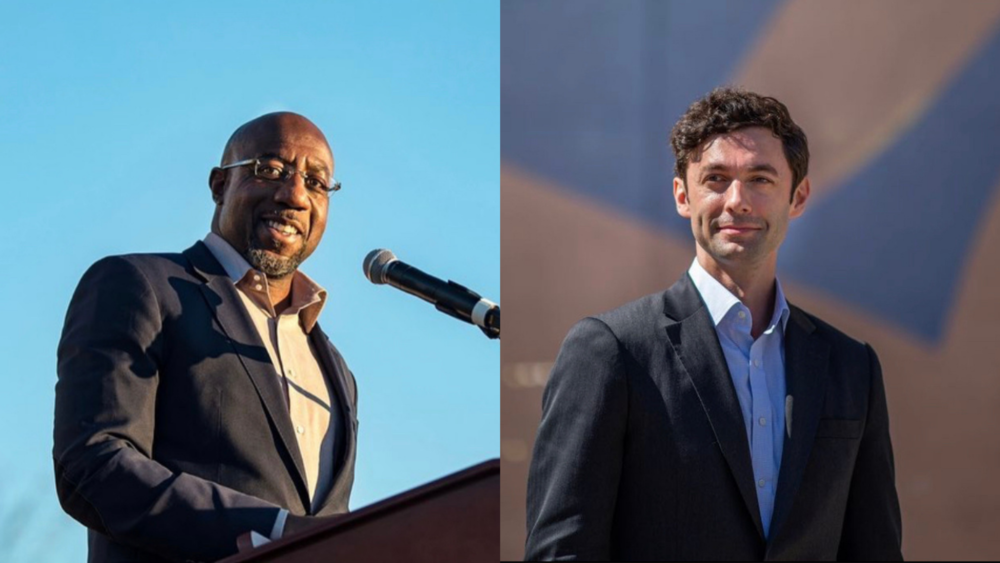 Georgia Democrats saw historic statewide wins in the November 2020 election, crediting a shifting voting demographic in Atlanta's suburbs.
Democrats Jon Ossoff and Rev. Raphael Warnock clinched the state's two U.S. senate seats in narrow runoff wins Jan. 5 against former U.S. Sens. David Perdue and Kelly Loeffler.
Both candidates also made history of their own: Warnock became Georgia's first Black U.S. senator and Ossoff the state's first Jewish senator. The pair solidified Democratic control over the upper chamber in Congress, giving their party unified control in Washington, D.C.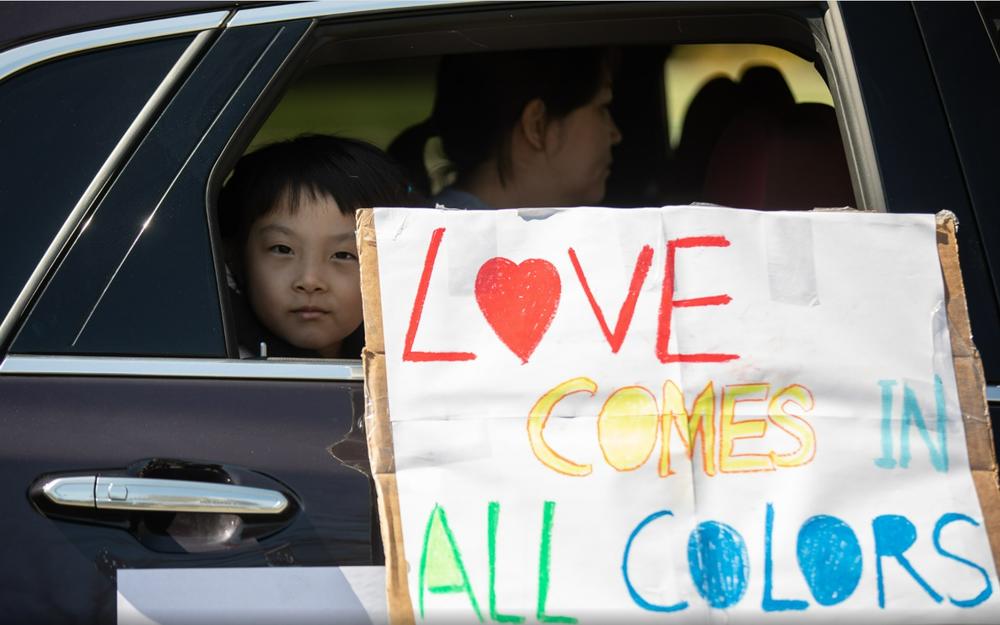 A shooting rampage March 16 by a gunman in three Atlanta-area massage parlors killed eight people — six of whom were Asian Americans. Seven of the victims were women.
The killings devastated the Asian American community, which advocates said, was already under increased attack throughout the pandemic. Across the country, Asian Americans had suffered a documented surge in harassment, many citing President Trump's use of xenophobic language and blame of China for the COVID-19 pandemic.
Fulton County District Attorney Fani Willis has said that prosecutors are seeking to enhance the gunman's charges with the state's new hate crimes law.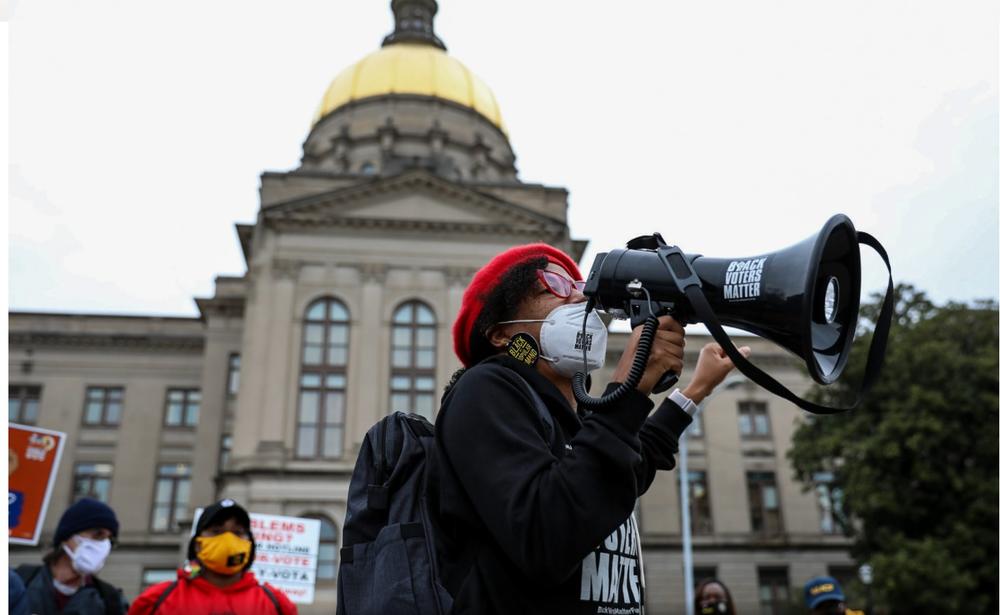 In the wake of the November 2020 election, Georgia lawmakers passed a new 98-page voting law in March that made a number of controversial changes to how elections are run in the state. 
Proponents for the changes cited the pandemic's impact on the state's voting system. But critics decried the effort as an attack on minority voters after Georgia backed a Democratic president and voted in two Democratic U.S. senators.
Additional pushes for change to the state's voting system are likely to appear during the 2022 legislative session, although both House Speaker David Ralston and Lt. Gov. Geoff Duncan have warned GOP members against "relitigating" the 2020 election.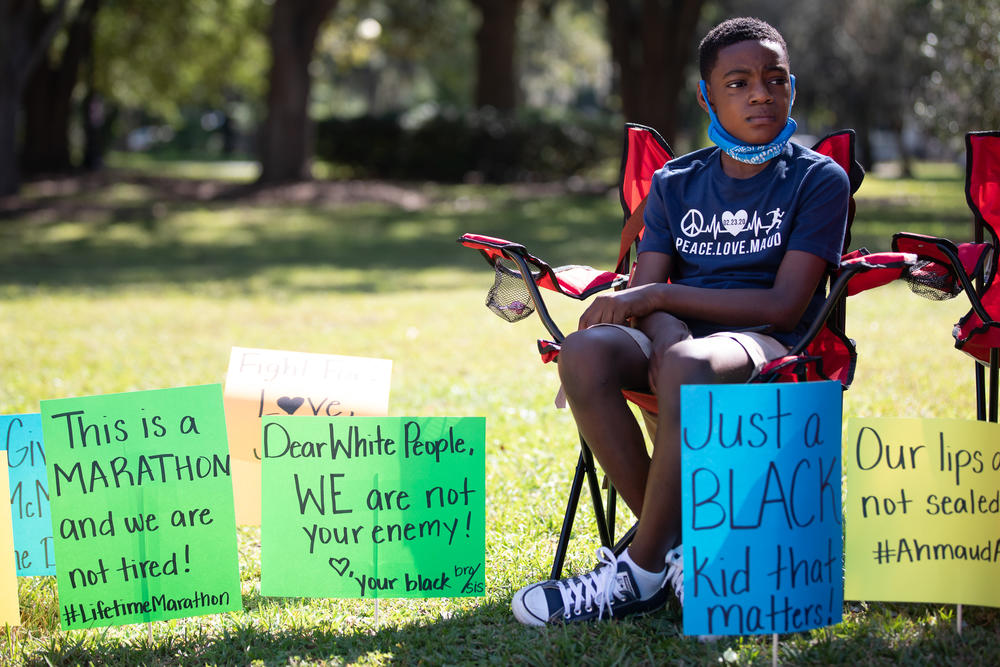 Just before Thanksgiving, more than 20 months after Ahmaud Arbery was brutally shot while jogging down Satilla Shores Drive in Brunswick, a jury rendered three guilty verdicts for the three white men charged with his murder. 
The February 2020 vigilante-style shooting death of the 25-year-old jogger garnered national attention when a video of his final moments went viral and shocked the country. 
His murder sparked a wave of change within his hometown and across the Peach State — from a new hate crimes law to the abolishment of the state's Civil War-era citizen's arrest statute.
On Nov. 24, after the highly anticipated verdict, Arbery's mother, Wanda Cooper-Jones said her son "will now rest in peace."
While Georgia's voting population may be leaning more blue, the once-in-a-decade redistricting process gave Republicans the opportunity to keep the political tides in their favor.
This fall, the Georgia General Assembly convened for a special session to tackle the required redistricting process: redrawing the state's political maps to reflect the growing population.
The Republican-controlled legislature approved redistricting maps with strategic moves including an overhaul of a suburban congressional seat held by a Democrat to favor conservative voters in Atlanta's northern exurbs.
The maps are likely to be challenged in court, but, barring successful legal challenges, the new boundaries will influence Georgia's politics for the next 10 years.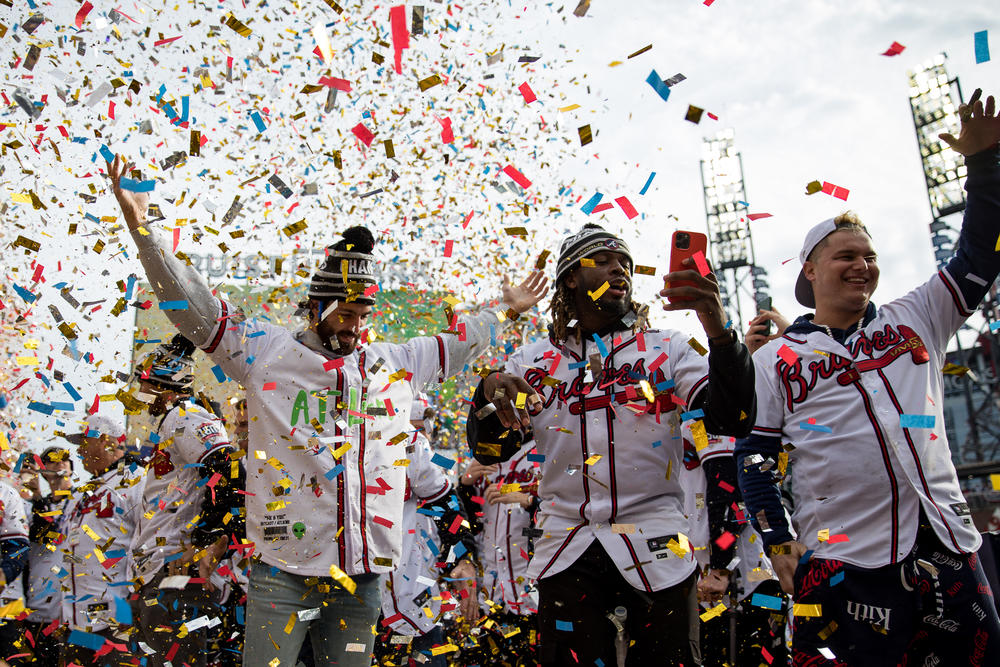 Tens of thousands of Braves fans lined the streets in Atlanta and Cobb County alike to celebrate the team's World Series championship. 
The Braves defeated the Houston Astros in six games to finish off an improbable season that began with their best player suffering a season-ending injury and the team struggling to be above .500 for much of the season. 
The team's first title since 1995 was celebrated with a massive parade that trekked from downtown Atlanta to Truist Park and culminated in a massive celebration inside the stadium with special appearances from Billye Aaron to Ludacris.
The pandemic not only upended everyday life for Georgians but brought with it bitter battles over public health decisions between federal, state and local officials. 
Early on, as COVID-19 threatened businesses, Gov. Brian Kemp sparred with local leaders who instituted mask mandates when the Republican governor refused a statewide requirement. Most notably, the battle played out between Kemp and Atlanta Mayor Keisha Lance Bottoms in court.
Well over a year into the public health crisis, Kemp is waging a new war against President Biden's nationwide vaccine requirements, which are aimed at curbing further spread.
Kemp and a handful of Republican leadership in other states have challenged Biden's authority to implement the sweeping vaccine mandates and have seen success — including a judge in Georgia temporarily halting Biden's shot requirement for federal contractors.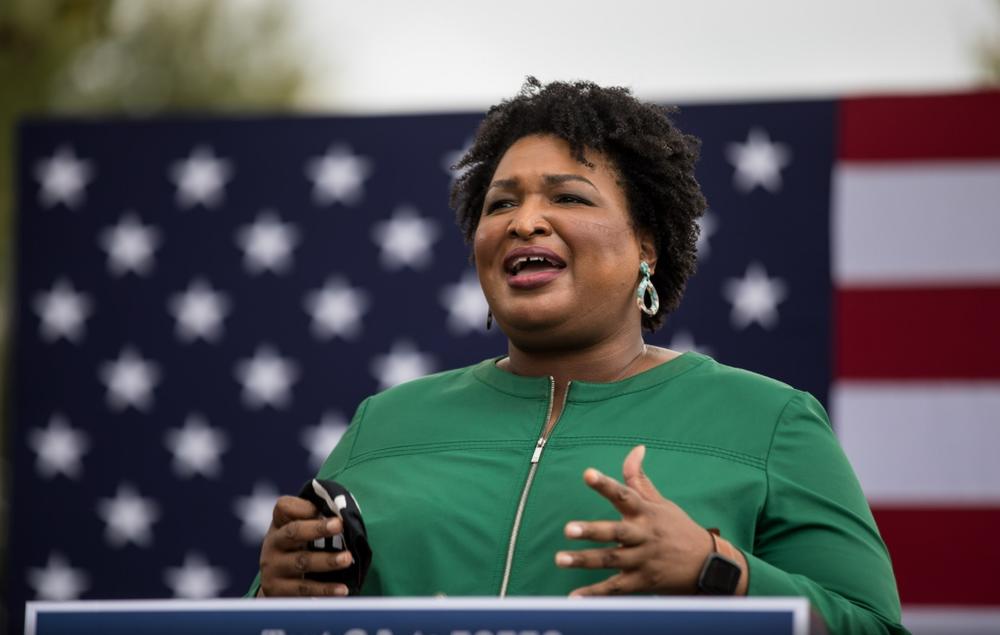 In 2021, the Peach State found itself in the center of national politics and Georgians shouldn't expect that to change anytime soon. Next year's elections hold high stakes: a U.S. Senate seat back up for grabs and a potential gubernatorial rematch between Kemp and high-profile Democrat Stacey Abrams. 
But Georgia's Republican governor also faces a bitter primary challenge from former U.S. Sen. David Perdue, who has emerged as the Trump-favored candidate in the race. U.S. Sen. Raphael Warnock is also likely to have a contest against Trump-backed football legend Herschel Walker. 
Voters will cast ballots in numerous state elections that will determine Georgia's path forward. While Republicans still handily control the state legislature, Democrats — fired up from big wins last election — see a growing chance of winning statewide offices next year.
Secondary Content
Bottom Content