Section Branding
Header Content
How Georgia Hospitals Are Addressing Health Care Worker Burnout, COVID Fatigue
Primary Content
Many health care workers in Georgia are leaving hospitals for better working conditions, while some are leaving the industry altogether. Hospital leaders spoke Thursday Sept. 23, 2021, during a panel at the Health Connect South conference. GPB's Ellen Eldridge reports.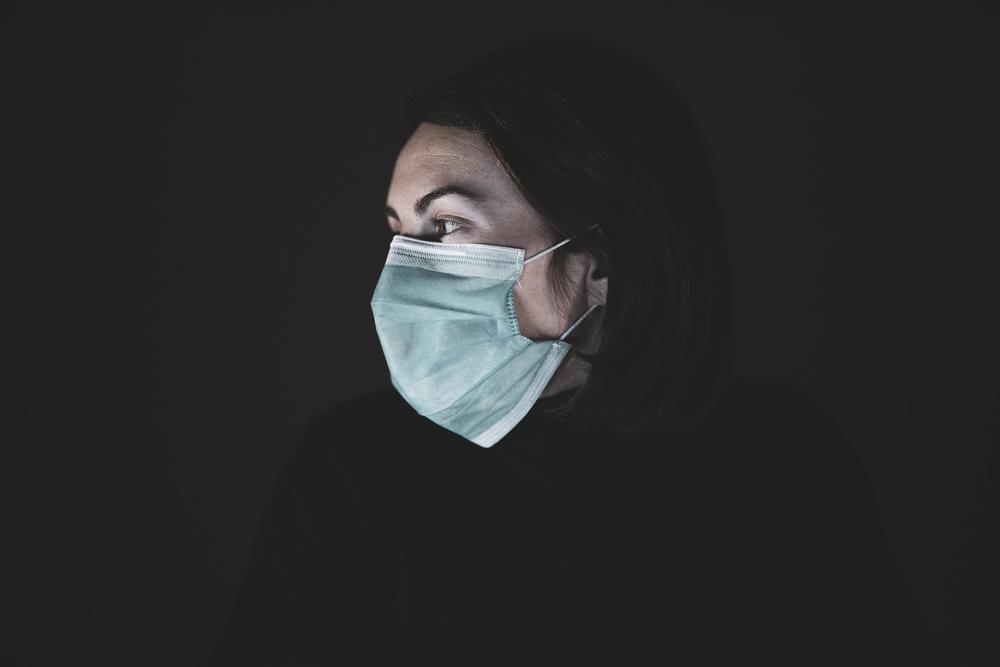 The fourth surge of the coronavirus is subsiding, but health care workers are exhausted, hospital leaders said Thursday during a panel at this year's Health Connect South conference.  
In many ways, the wave of rising COVID-19 cases mirrored previous surges, CEO of Emory Healthcare Dr. Jon Lewis said. When cases rose in the past, health care workers reassured themselves with the knowledge that a vaccine was on the way. 
"Previously, we could all say, 'You know what, there's a vaccine on the horizon; once people are vaccinated, this is going to be behind us,'" Lewin said. 
Frustration in the health care industry
Now, many in the workforce are frustrated. Nurses again see intensive care units filled with patients who chose not to get the COVID vaccine. Some health care workers are completely overwhelmed balancing caring for patients and their families.
Carol Burell, president and chief executive officer of Northeast Georgia Health System in Gainesville, said nearly 100% of patients in critical care beds are unvaccinated. 
That includes the labor and delivery wing. 
"Young pregnant women, and just the heartbreaking stories of those babies being lost," Burell said. "And so that's hard for the family; it's hard for our staff." 
RELATED: 
Contract nursing organizations lure nurses away with higher salaries, which forces hospital administrators to hire contract nurses at three times the employee's pay.  
"It's an unsustainable financial model for anyone," Lewin said.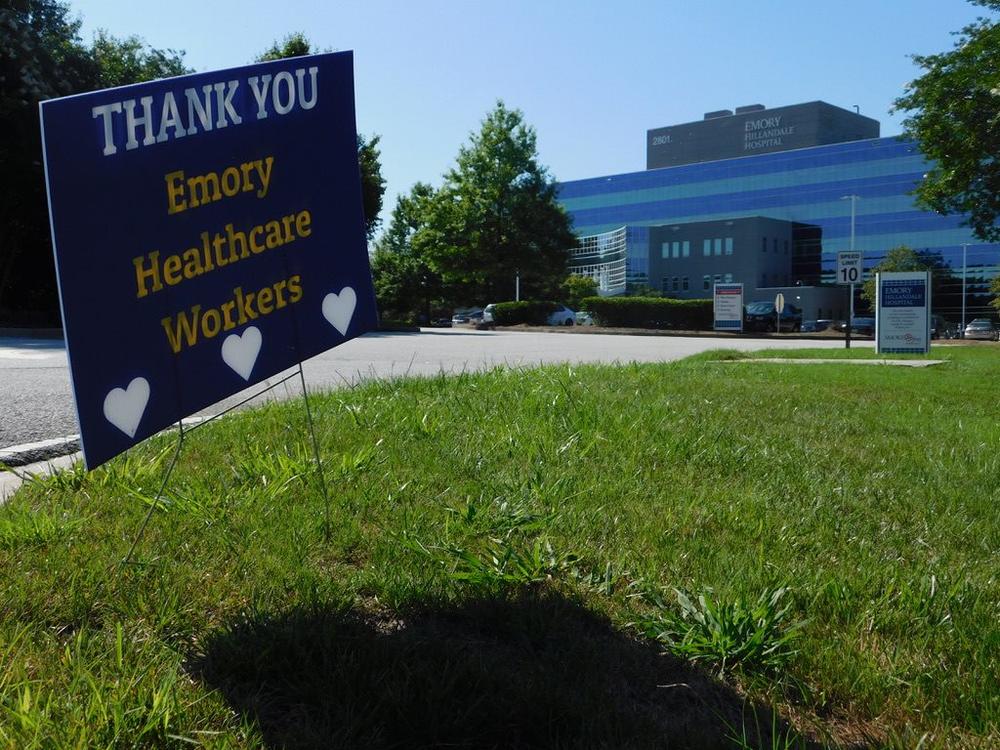 Prior to the pandemic, Emory had one of the lowest rates of turnover in the industry, Lewin said. Part of the challenge, in particular with regard to nursing, is the aging of and the burnout in the nursing workforce, he said.  
"Again, the morale has been very challenging," Lewin said. "People baked cakes and beat on drums in March and April of 2020. Now people yell at the nurses when their wait is too long in the emergency room. They don't get vaccinated yet are frustrated and create challenges for the workforce." 
A study showed emergency medicine physicians report a median 60% increase in emotional exhaustion and burnout over prepandemic levels.
The American Nurses Association estimates more than 500,000 nurses are going to retire at the end of 2022. The U.S. Labor Department anticipates 1 million new nurses will be needed to fill those slots.
Money isn't everything
Many individuals in the health care industry feel like this kind of work is their calling, but even some of the most motivated caretakers say if they are burning out under pandemic workload, they may as well make more money.   
Nurses also want better protection from increasing physical violence.
Across Georgia, hospitals are raising the alarm on a startling increase in violent outbursts by patients against their staff. 
While both verbal and physical abuse against health care workers has long plagued the profession, leadership attributes record levels of incidents to the devastation wrought by the COVID-19 pandemic and the strain it has put on resources.
In talking to nurse employees at Wellstar Health System, President and CEO Candice Saunders said perks like more time off could make a difference.  
Compensation matters, Saunders said, but administrators heard the feedback: Workers wanted more time. Programs that allow remote work or schedule flexibility seem popular. 
One of the things Saunders said Wellstar did was to work with different schools and training programs within the hospital system to increase the pipeline of individuals coming in to the health care professions. 
It's not just the COVID patients who suffer," Lewin said. "It's the vaccinated person who has a heart attack and they're waiting in an ambulance because they can't find a place to transfer them because all the ICUs are full.
Hospitality roles including food, nutrition, environmental services and some of the technical roles are also needed. 
"Putting a tray in a patient's room doesn't require a nursing degree," Lewin said. "Can we look at ways to make sure that everyone is working at the top of their scope of training, including nurses at every level?"  
Northeast Georgia Health System's CEO said that while clinical staff are often discussed, hospital leaders learned to appreciate the full team. 
"Everybody touches the patient in some way, shape or form," she said.  
After 20 months of pandemic life, Wellstar trained nursing and medical assistants to ease the staff shortages that we've seen, Burell said.
Get vaccinated or get COVID
Now that mRNA vaccines are widely available, the pandemic has closed in on the unvaccinated, Lewin said.  
He added that people refusing the Moderna and Pfizer brand inoculations will determine the next wave's peak as well as the impact. 
"It's not just the COVID patients who suffer," Lewin said. "It's the vaccinated person who has a heart attack and they're waiting in an ambulance because they can't find a place to transfer them because all the ICUs are full." 
One out of 440 Georgians have died of COVID, and that's undoubtedly underreported because not everyone who dies is tested, Lewin said, noting some of the records are not that great. 
The differences between how the pandemic is playing out in Vermont, Alabama or Georgia is the vaccination rate, he said. 
"So, what's really frustrating is the number of people who will die because of the lack of vaccination," Lewin said. "It's preventable for those folks as well [those] who are doing the right things: wearing masks, getting vaccinated." 
Hospital leaders also say if people don't get vaccinated, they fully expect to see another surge.  The only question is when. 
Secondary Content
Bottom Content