Section Branding
Header Content
Medical College Of Georgia Program Seeks To Inspire Doctors For The Elderly As Population Ages
Primary Content
Organizers at the Medical College of Georgia in Augusta hope a new summer program on aging research will inspire the next generation of doctors who specialize in treatment of the elderly. GPB's Ellen Eldridge has more.
A dozen medical students at the Medical College of Georgia in Augusta are learning from researchers and physicians about health issues related to aging. That includes osteoporosis, arthritis and neurodegenerative conditions such as Alzheimer's disease.
Many future doctors simply haven't been exposed to geriatric medicine in school, said Wendy Bollag, a cell physiologist with MCG.
"You'll ask students to raise their hands if they've considered a career, for instance, in pediatrics and you'll see a lot of students raise their hands," she said. "But if you ask them about a career in geriatrics, you know, there will be crickets."
There are roughly 7,300 geriatricians practicing in the United States and the American Geriatrics Society expects 30,000 geriatricians will be needed by 2030. 
The Program for Aging Research in the Summer, or PARIS, is an outgrowth of a program that began in 2017 when MCG scientists received a $9.3 million National Institutes of Health Program Project Grant exploring how bones and muscles age.
Research interest in aging is needed because, to be able to best treat older patients, doctors need an understanding of the processes that go wrong during aging, Bollag said.
"One of the problems with getting old is not only the lifespan, but you tend to have a lot of chronic diseases that accumulate," Bollag said. "And so if we could basically push all those diseases just to the very end of life, then we would have a much longer health span. And that's what everybody is really interested in, not just the longer lifespan, but to be healthy longer."
The medical industry needs more geriatric doctors because the population is aging. People over age 65 are expected to outnumber children by the year 2030. That's because of a decline in fertility rates and increased life expectancy, according to the World Health Organization.
The COVID-19 pandemic has led to the largest single-year decline in life expectancy in the past 40 years, cutting U.S. life expectancy to 77.48 years — the lowest it's been since 2003 — and the more than 600,000 deaths have reduced overall life expectancy by 1.13 years, according to the analysis by researchers at the University of Southern California and Princeton University.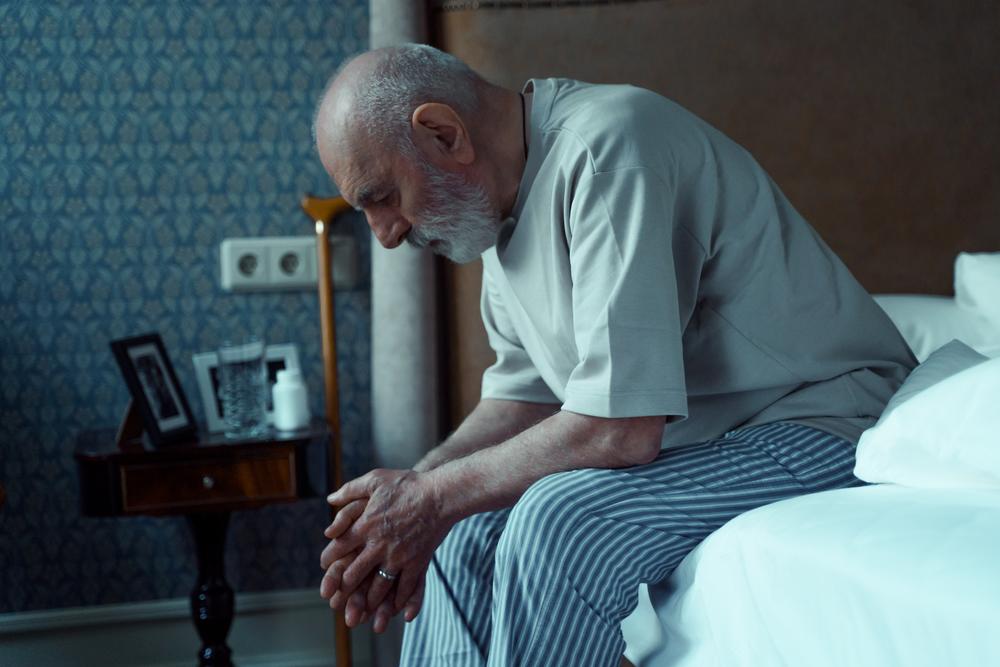 Once the pandemic is under control, Bollag said she expects to once again see a gradually increasing lifespan, but the reduction in life expectancy is estimated to fall by 2.10 years among Black people and 3.05 years among Latinos, NPR reported. The decline would be 0.68 years among white people.
Dr. Carlos Isales, the co-director of MCG's Center for Healthy Aging, said there is also a need to increase the number of minority physicians.
"If you look at the proportion of physicians who are from minority backgrounds, between 50 to 60% of physicians in the U.S. are Caucasian," Isales said. "And between 15 to 20% are Asian, only 5% are African American and 6% are Hispanic."
The PARIS program recruited 11 rising second-year medical students from four medical schools in Puerto Rico — the University of Puerto Rico, San Juan Bautista School of Medicine, Ponce Health Sciences University and the Universidad Central del Caribe. One student, who is also a person of color, is a rising second-year medical student at Mercer University in Macon, Isales said.  
Isales said the country is not prepared for the increase in patients with Alzheimer's as well patients with other chronic diseases such as diabetes, heart disease, eye disease, loss of bone, and loss of muscle, which really impairs mobility and requires continued care from other providers or from people staying at home and network to provide for them.
Often, those providers of care are unpaid family members.
"While many caregivers do not self-identify, if you provide support such as errands and grocery shopping, wound care and prescription management, or cooking, cleaning, and personal care at home — you are a caregiver," according to the Rosalynn Carter Institute for Caregivers.
The RCI believes that without robust strategies and systems to support America's already vulnerable informal caregiver community, the health, strength, and resilience of unpaid family caregivers will remain at great risk, with long-term repercussions for the nation's health, economy and stability.
Isales said it's a problem that must start with education, which is the purpose of MCG's grant-funded PARIS program.
"What are we going to do if we don't deal with this huge problem?" Isales said. "There's this whole slew of problems that start appearing when you're older — issues of frailty, dementia, hip fractures and heart failure, among others,"
Isales also said that in addition to taking an individual toll, these types of conditions also tax the health care system.
"We have to start getting things in place to deal with this before it becomes a catastrophe," he said.
Secondary Content
Bottom Content