Section Branding
Header Content
Report: Lack Of Affordable, Accessible Health Care Puts Georgians At Risk
Primary Content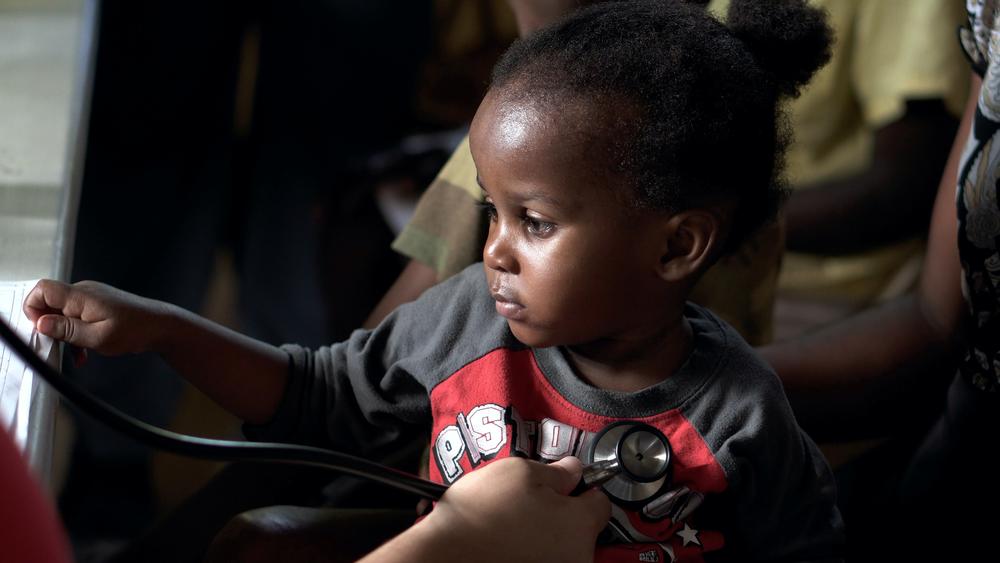 Chronic underfunding of public health systems contributed to the nation's slow response to the COVID-19 pandemic, including here in Georgia, according to a new report from Trust for America's Health.
The Trust makes annual policy recommendations for federal, state and local leaders. This year, the nonprofit, nonpartisan organization calls for a $4.5 billion annual investment in the nation's core public health capabilities.
That money would cover the whole country, but it would be for an annual expenditure so the health department in Georgia could hire epidemiologists, laboratory specialists and communication specialists without having to lay them off at the end of a crisis such as the COVID-19 pandemic, CEO John Auerbach said. 
Annual year-in, year-out support for a skilled workforce would help the goal of improving people's health in Georgia and around the country, he said.
"Years of underfunding public health programs have created a situation in which the local and state health departments are fighting a 21st-century pandemic and they're using 20th-century tools," Auerbach said. "And even those tools are underfunded."
Massachusetts, with roughly 3 million more residents than Georgia, spends about double what Georgia budgeted for public health, Auerbach said.
"Massachusetts has a public health budget of $600 million, contrasted with Georgia's $295 million," he said. "And we know when health departments received more support from the states, they were better equipped to respond to the pandemic as well as to many other health issues."
Once the pandemic subsides, experts fear states like Georgia will continue to underfund public health programs, but Auerback said policymakers on both sides of the aisle are recognizing the value in investing in prevention.
RELATED: President's COVID-19 Relief Bill Means Millions In Direct Aid To Georgia Cities
President Joe Biden and his administration recently proposed the American Families Plan, calling it "an investment in our kids, our families, and our economic future."
Georgia stands to get around $4.7 billion overall from the previously passed American Rescue Plan, which could help offset some of the $1.2 billion in budget cuts from the state's education system.
The Georgia Budget and Policy Institute estimates the families plan — if approved by Congress — could help improve access to health care for more than a quarter-million Georgians who make too much to qualify for Medicaid by permanently continuing the premium tax credit increases from the American Rescue Plan.
"We see people saving about $50 a month on their premiums (on the Marketplace) because of this additional assistance," GBPI senior policy analyst Laura Harker said. "So, that's important as we continue to see health care affordability challenges. Covering those premiums, allowing more people to get covered, is a way that this plan would help."
Georgia is one of 12 states that has so far not expanded Medicaid.
"(Medicaid) provides us the most funding for our health care system as it relates to the 90% match that is provided by the federal government, covering not just people in the coverage gap, not just those 270,000 people — It could cover half a million people," Harker said. 
Harker said providing a pathway to better health care coverage would not only help with health care access generally but also address the racial disparities exposed and exacerbated by the pandemic.
"We know in the coverage gap, looking at that population in Georgia, about 36% of the people in the coverage gap in Georgia are Black, 22% are Latinx," Harker said. "So about 60% of people in the coverage gap are people of color. That's a huge disparity that expanding Medicaid would help to increase access for people of color in our state."
The American Families Plan also proposes to invest in education, including two years of community college free and working to make historically black colleges and universities more affordable. Georgia is home to seven public and private schools, and has 19 colleges that are considered minority-serving institutions, including technical colleges.
Secondary Content
Bottom Content