Section Branding
Header Content
The Carter Center Calls For 'Urgent Action' To Improve Mental Health Care Access In Georgia
Primary Content
A new report from Georgia's Behavioral Health Commission says the state needs to make improvements when it comes to how people access mental health care. GPB's Ellen Eldridge reports.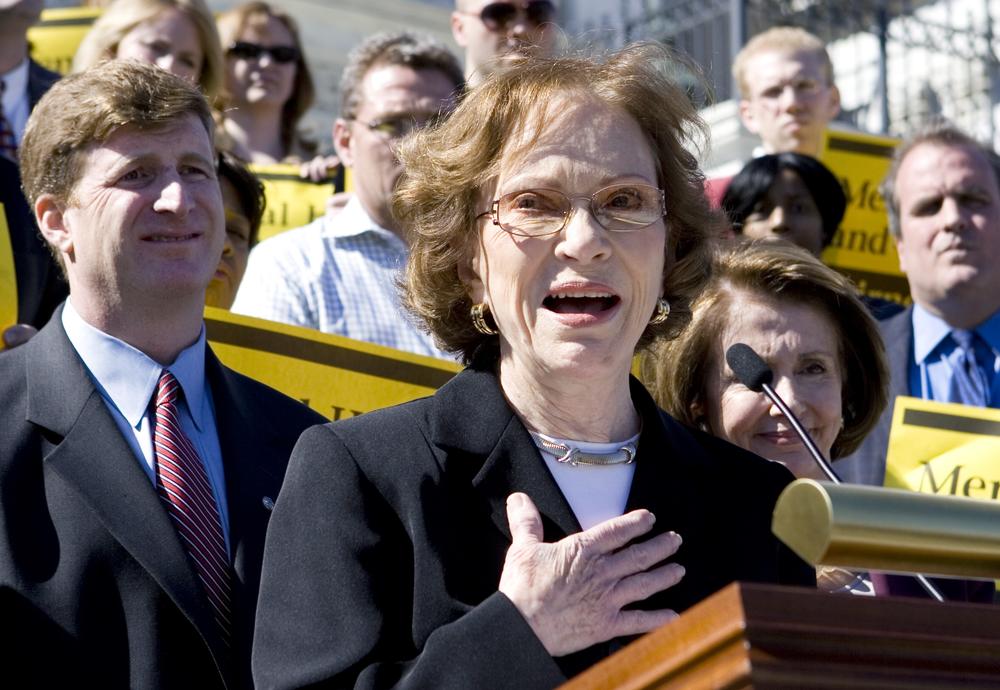 The Carter Center and the Georgia Parity Collaborative are urging enforcement of mental health parity in accordance with a recent Behavioral Health Commission report and with the Center's behavioral health recommendations for Georgia.
Gov. Brian Kemp created Georgia's Behavioral Health Commission alongside the Georgia General Assembly in 2019. Its first report was released last month during the current state legislative session.
A common thread in the report involves examining how behavioral health care in Georgia is paid for and the issue of parity.
Helen Robinson, associate director for public policy with The Carter Center Mental Health Program, described parity as when people with mental health and substance use conditions receive the same level of insurance coverage and access to treatment as people with physical health conditions.
"Parity is absolutely fundamental to ensuring access to needed care," Robinson said. "And public and private insurance reimbursement practices should be fair and transparent."
The report's findings cite research released by WellBeing Trust and the Robert Graham Center for Policy Studies in Family Medicine and Primary Care showing as many as 75,000 people could die during the pandemic from drug or alcohol misuse and suicide.
RELATED:
The Mental Health Parity and Addiction Equity Act of 2008, also known as the Federal Parity Law, requires insurers to cover illnesses of the brain, such as depression or addiction, no more restrictively than illnesses of the body, such as diabetes.
But across the state, a lack of access or parity means many Georgians cannot afford behavioral health treatment for themselves or their children.
"I had someone tell me several months ago when I was in southeast Georgia that the only way they can get mental health care is to be arrested for a crime and put in jail," Robinson said. "So, let's all let that sink in."
Robinson said with health parity people get the care they need before a crisis, which can prevent homelessness and even entry into the criminal justice system.
Rep. Shelly Hutchinson, who also works as a social worker, said the expense of mental health services is a barrier as well.
"We have so many clients who want to come in more frequently and probably need to come in more frequently," she said. "People can't get the treatment they need because their copays are very high."
Carter Center's CEO Paige Alexander added that lack of access to mental health care services is not acceptable.
"Behavioral health parity coverage by both public and private insurance companies should be a priority," she said. "I hope we will continue to call on our state leaders to take immediate steps to enforce parity." 
Bills related to parity proposed for this legislative session include Rep. Sharon Cooper's HB 307, which gives insurance companies some guidelines so they can't discriminate between physical health and mental health on telemedicine, said Sen. Kay Kirkpatrick, who will carry the bill on the Senate side.
Kirkpatrick, who is a physician, said she and lawmakers progress via baby steps to create incremental change.
"We're legislators," she said. "We're also patients and family members."
Secondary Content
Bottom Content