Section Branding
Header Content
The Impact Of COVID-19 On Youth Suicide Rates In Georgia
Primary Content
Deaths of despair are on the rise throughout the country. But youth suicides in Georgia are actually down. GPB's Ellen Eldridge reports.
UPDATE: GBI data show 59 deaths by suicide in the under 18 population in 2020, which is a nearly 7% decrease over 2019.
Parents and mental health experts are increasingly concerned about the rise in youth suicide and worry a spike in deaths could come this year from social isolation due to the COVID-19 pandemic — even though youth suicide numbers are so far lower than in 2019.
Mental health and addiction care providers describe increasing calls for help to combat despair triggered by ongoing economic, social, environmental and political crises.
As many as 75,000 people will die during the pandemic from drug or alcohol misuse and suicide — collectively known as deaths of despair — according to new research released by Well Being Trust and the Robert Graham Center for Policy Studies in Family Medicine and Primary Care.
MORE: Overdoses Are Surging, Check In On Your Friends And Family, Experts Say
But preliminary data from the Georgia Bureau of Investigation's Child Fatality Review Unit show a significant drop in the number of completed youth suicides this year from 59 deaths in 2019 to 24 through Dec. 4.
That number may change as the teams continue to review and submit the cases, GBI Agent Anita Ivy said, noting the data are encouraging.
"The reason could be as simple as a lack of access to means and constant or increased supervision due to the pandemic," said Gaan Akers, the clinical education manager for Hillside, a mental health nonprofit that works with children and adolescents with a residential facility in Atlanta and outpatient programs in Macon and Savannah.
"Our phones never stop ringing," Akers said. "We work with kids who are really struggling. Most of the kids, by the time they get into residential treatment, have had multiple (suicide) attempts."
While the number of completed youth suicides in Georgia is down so far for 2020, suicide has been on the rise nationally for the last two decades.
For Georgians between ages 10 and 17, the rate has been 1.8 times higher for the last five years compared to the prior five-year period.
There were four reported suicide deaths for children less than 10 years old across the 10-year period, according to the GBI.
Akers described what is happening in terms of sustained society grief as ambiguous loss.
"Because while some people might have actual grief, (such as) loss from losing loved ones to illness or not being able to go to funerals and grieve in the normal ways, there are also other things that we've lost that we might not have thought of as loss." Akers said.
Earlier in the pandemic, many teenagers lost the ability to celebrate graduation and other milestones. At the same time, places and activities people turn to cope such as gymnasiums, religious facilities and sports closed or were paused.
Most people went into the lockdown in early spring expecting a two-month shutdown they could power through and be OK, Akers said, but then the pandemic didn't end.
Schools shut down in March shortly after the first Georgian died of COVID-19, and now the state is seeing more that 4,300 new cases of the virus in a single day.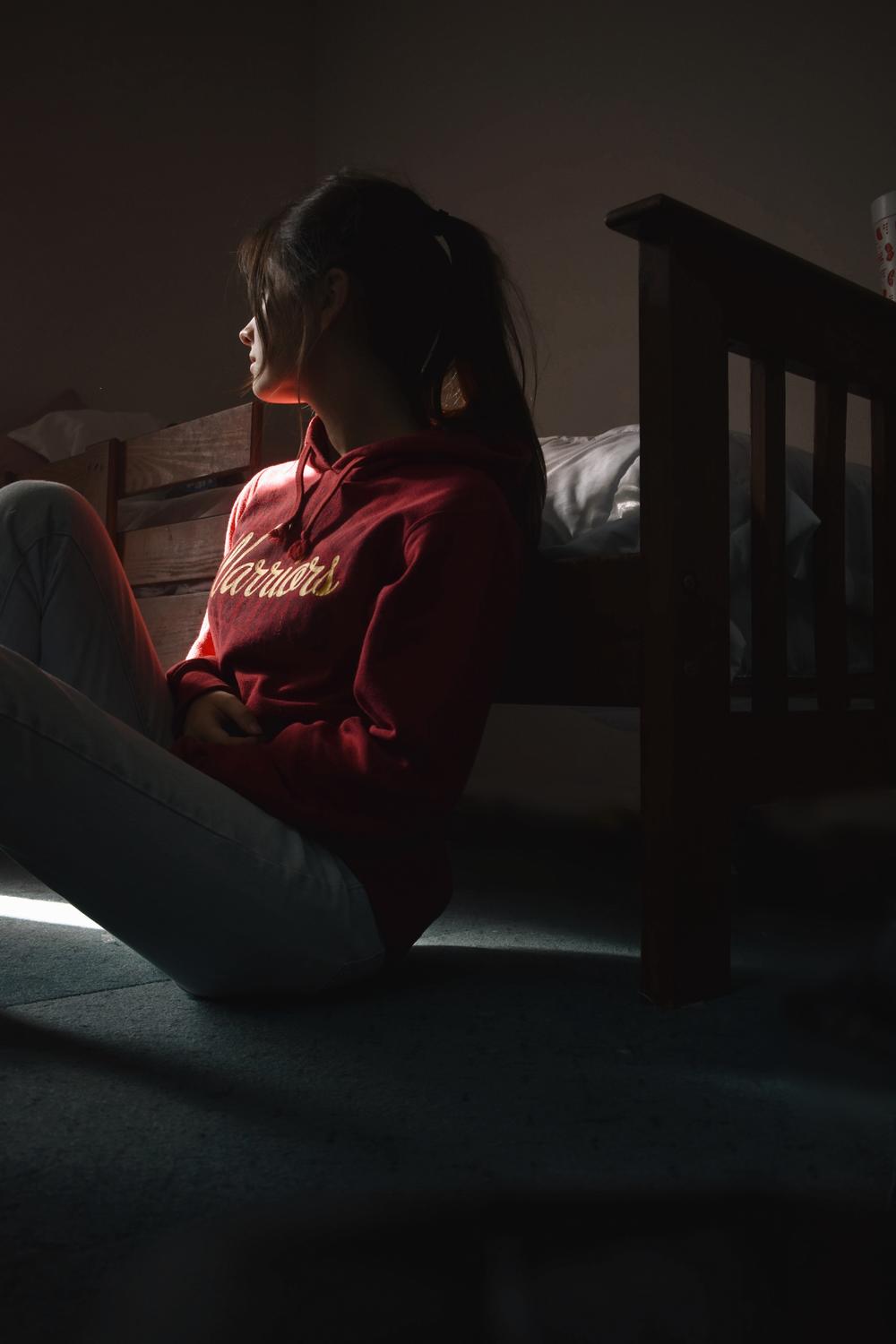 Minor children don't have an option to avoid stressed-out parents.
"Even though they may not talk about it, kids perceive those things and they may not have words to put to it," Akers said. "And so they're having a hard time kind of processing some of those difficulties that they're seeing that the parents are having as well."
SharynCarroll Morton has a 7-year-old son who is dyslexic and has attention-deficit/hyperactivity disorder or ADHD, and this pandemic has been hard on him as an only child.
The Mortons moved to the Atlanta area so Logan could attend The Schenck School, which specializes in students with dyslexia.
Then, in March, everything shut down. Over the summer, Morton said Logan declined, becoming more unmotivated and experiencing separation anxiety.
"He then became very clingy to me and it was like, if I left the house, 'Mom, are you definitely coming back?' Morton said. "He would hug and kiss me and smooch me. Then he started crawling into our bed at night."
Wendy Boer has four children ranging in age from a 10-year-old fifth-grader to a 16-year-old sophomore, who has been hardest hit by the pandemic because she is socially motivated.
"Her motivation to do well in school is driven by seeing her friends, participating in clubs and sports," Boer said. "This pandemic has really affected her as she has felt very isolated and (she feels) that there's no reason to do well in school."
While completely normal and expected, those feelings can lead to what Akers called passive suicidal ideation.
"What that (passive suicidal ideation) looks like, and this is helpful for parents or loved ones or anybody to know, is that thought of 'I wish I weren't alive. The world would be better off without me. I wish I would just not wake up in the morning,'" Akers said.
They may not have any intent on harming themselves and they may not have any plans, but that's a really important red flag because one can go from passive suicidal thoughts into gestures and action, Akers said.
Once parents notice signs of depression or suicidal behavior, they need to acknowledge it, Akers said, and make sure that they don't have any means to carry out any kind of plan.
"That's one of the ways in which we prevent suicide," she said, "because when a person is depressed, having to go through a lot of effort to kill themselves is really hard."
Individuals in need of crisis management, who exhibit signs of suicide, or identify signs of suicide in others, can call the Georgia Crisis and Access Line (GCAL) at 1-800-715-4225. All calls are free and confidential.  Alternatively, please visit www.mygcal.com for assistance.
The national suicide prevention hotline number is 800-273-8255.
Secondary Content
Bottom Content