Section Branding
Header Content
Georgia Leaders Recognize Addiction Recovery Community As Overdose Deaths Rise
Primary Content
As the pandemic stretches on more people are struggling with opioid use disorder. At an annual event highlighting addiction recovery, state leaders shared some alarming statistics. GPB's Ellen Eldridge has more.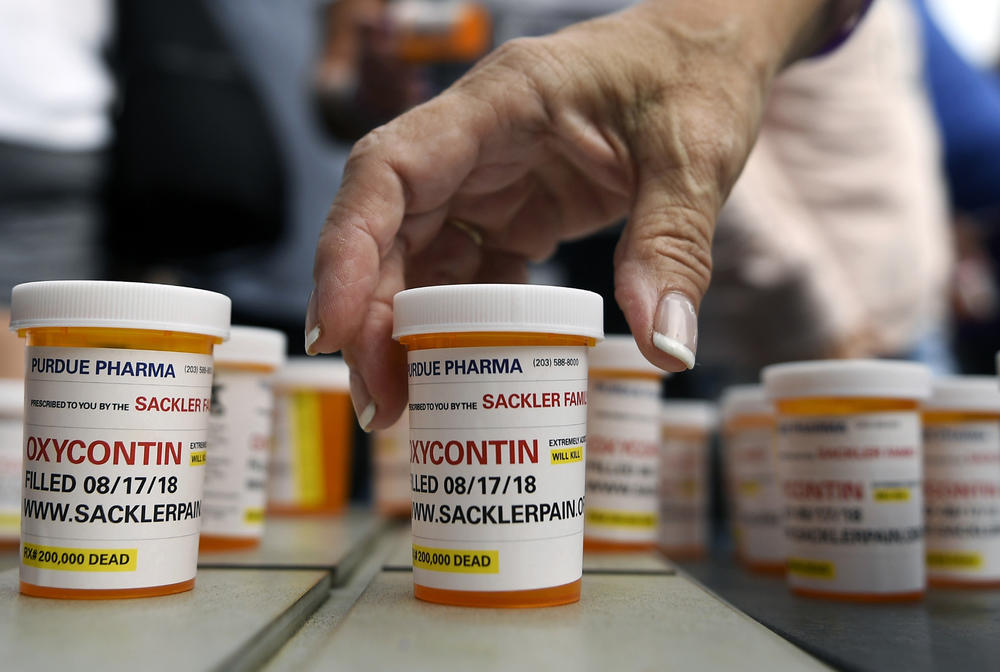 Roughly 180,000 Georgians struggle with opioid use disorder, Attorney General Chris Carr said.
That's more people than live in the entire city of Macon, Carr said during the annual Addiction Recovery Awareness Day on Tuesday. 
Statewide, more than 8,000 people have died over the past two decades because of the opioid crisis, Carr said, and state leaders are taking action.
"This is a human issue," he said. "This is about human beings that have been impacted, whether it's individuals themselves in long-term recovery, friends or family members, or those that have been lost. And I don't think we can lose sight of that."
RELATED: Addiction Recovery Leaders Say Opioid Crisis Didn't Stop When Pandemic Began
The state will continue to hold pharmaceutical companies and distributors accountable for opioid addiction and overdose deaths through an ongoing lawsuit that could mean more money for Georgia through a settlement, Carr said. 
Ensuring communities have funding for treatment and other resources is critical, Carr said, because Georgia is among the top 11 states with the most opioid overdose deaths, and 55 Georgia counties have an overdose rate higher than the national average.
"I know that as you get outside of urban areas in our state, resources become scarce or nonexistent," Carr said. "But if we can get the settlement, if we can get resolution to these lawsuits, we know that those dollars will go to helping real people."
Overdose deaths are climbing across the country, according to recent data from the Centers for Disease Control and Prevention.
From June 2019 through May 2020, there were more than 81,000 drug overdose deaths in the United States, the highest number ever in a 12-month period.
The Georgia Council on Substance Abuse is advocating for both Congress and the Georgia General Assembly to expand funding for peer-led recovery programs.
"These lives matter and many of the lives lost are from communities across Georgia," the council said. "COVID-19 is only accelerating the death toll from the addiction crisis. Those with substance use disorder need increased assistance, funding and peer-led support — and they need it now."
RELATED: Overdoses Are Surging, Check In On Your Friends And Family, Experts Say
Commissioner Judy Fitzgerald with the state Department of Behavioral Health and Developmental Disabilities said the most important thing she saw in 2020 was the recovery community lifting itself up and fighting for survival.
"We watched friends struggle and we know that isolation and economic and emotional trauma have taken their toll, and they continue to take their toll," Fitzgerald said. "We watch people who suffer and don't know how to find connections."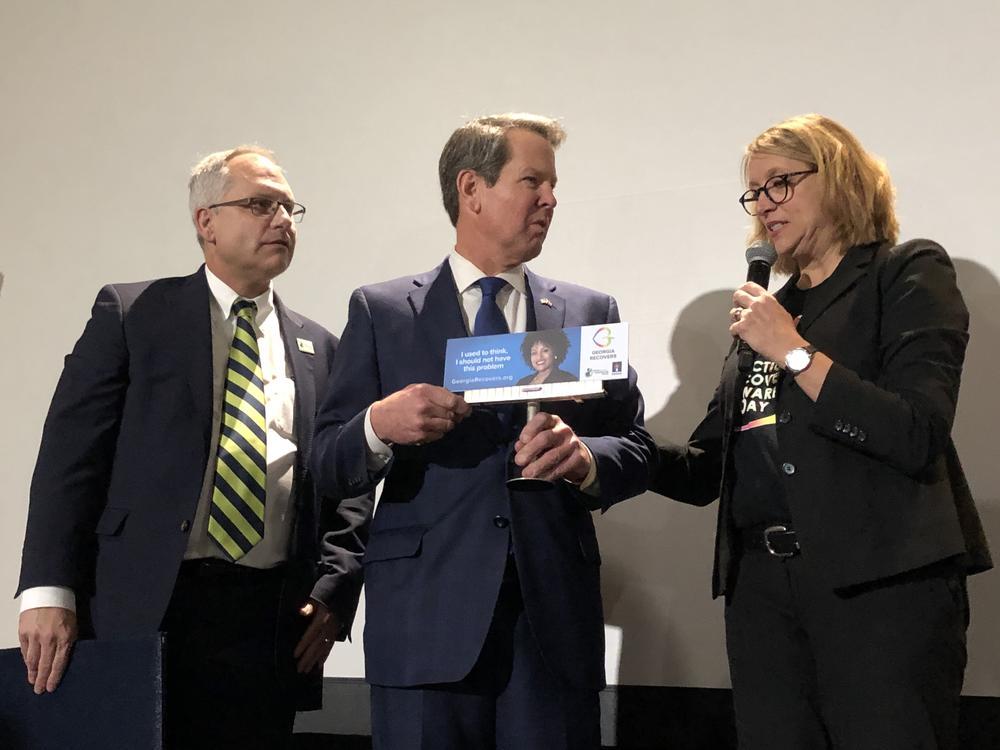 Peer connections with people in recovery help fill those gaps, and Fitzgerald said, as of Jan. 11 this year, the Care Academy graduated more than 762 certified peer specialists.
Also, Georgia will have four more addiction recovery support centers added, making a total of 30 centers statewide, Fitzgerald said.
"The state of Georgia is investing in recovery," she said. "We get grant money from the feds that we put to work in providing treatment services, most especially for those who are uninsured."
The support centers are included in the governor's budget proposal.
The more than 800,000 Georgians living in long-term recovery are living, breathing, proof that recovery is real, Gov. Brian Kemp said Tuesday morning. He also spoke at last year's event.
"My budget proposal includes funding to support more than 30 peer-led recovery community organizations across the state," Kemp said. "We realize how important that is, and these important community-based entities support recovery in our communities after treatment has been completed and I believe are key to maintaining sobriety."
Recovery is an issue that unites all Georgians, Kemp said, citing the bipartisan General Assembly Working Group on Addiction and Recovery that partnered with the governor's administration on a bill establishing a Georgia recovery license plate that raises awareness of recovery.
Secondary Content
Bottom Content