Section Branding
Header Content
Closely Watched Races: Candidates for Competitive Georgia House Seats
Primary Content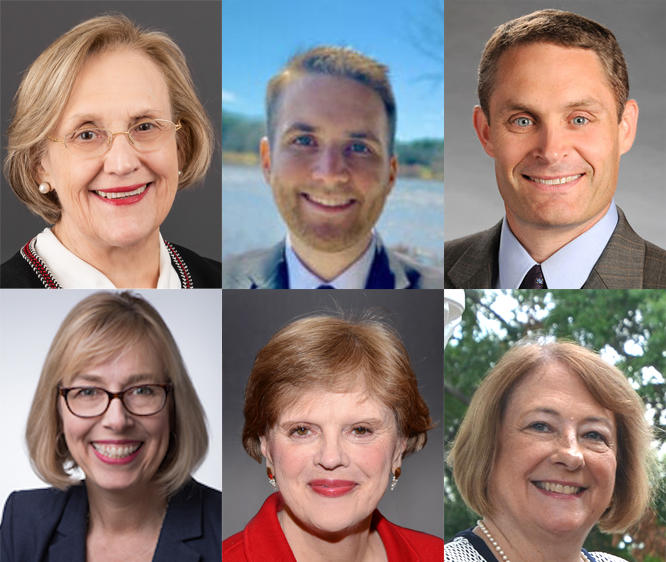 With the Nov. 3 elections approaching, Democrats and Republicans are vying for control of Georgia's House of Representatives. The stakes are especially high this year, since the General Assembly will be redrawing the state's legislative and congressional districts in 2021, a process that will help determine the direction of state government for years to come.
For Democrats, gaining a majority in the House would require winning races for 16 seats that are currently held by Republicans.  In the 2018 midterm elections, Democrats flipped 11 House seats, making the Republican-Democratic split in the chamber 105-75. 
Many of the most competitive state House races this year are in suburban Atlanta.  
Both parties are throwing money and resources behind candidates.  Georgia Onward, a political action committee created in August, has identified 20 potentially vulnerable Republican seats, mostly in metro Atlanta counties. Through Sept. 30 the PAC has donated more than $62,000 to Democratic challengers. 
On the GOP side, the Republican State Leadership Committee, a Washington, D.C.-based group focused on electing state-level officials, has donated more than $2.3 million this year to party candidates and its affiliated entities in Georgia.
Following is a look at the candidates in some of the closely watched state House races.
State House District 35 (Cobb, Acworth, Kennesaw)
-Rep. Ed Setzler, Republican, incumbent
-Kyle Rinaudo, Democrat  
State House District 37 (Cobb, Marietta)
-Rep. Mary Frances Williams, Democrat, incumbent
-Rose Wing, Republican
State House District 43 (Eastern Cobb County, Marietta)
-Rep. Sharon Cooper, Republican, incumbent
-Luisa Wakeman, Democrat
State House District 49 (Fulton County, Alpharetta, Roswell, Johns Creek)
Rep. Charles E. "Chuck" Martin Jr., Republican, incumbent
Jason Hayes, Democrat
State House District 52 (Fulton County)
Rep. Deborah Silcox, Republican, incumbent
Shea Roberts, Democrat
Secondary Content
Bottom Content