Section Branding
Header Content
Candidate Profile: Kyle Rinaudo
Primary Content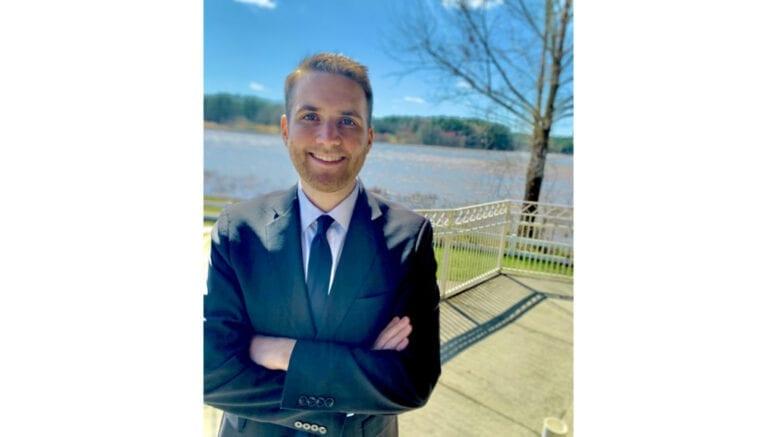 Kyle Rinaudo
Acworth-D 
Candidate for State House District 35 (Cobb County)
Place and Year of Birth: Acworth, Georgia, 1996
OPPONENT: Rep. Ed Setzler (incumbent)
Public Service/Political Career: 
Rinaudo is the Democratic candidate for the state House seat in District 35, which covers Acworth and part of Kennesaw in Cobb County. He is challenging eight-term Republican incumbent Rep. Ed Setzler, author of the so-called "Heartbeat Bill" which would, with few exceptions, restrict abortions once a fetal heatbeat is detected.  Rinaudo has said it was that bill that inspired him to run this year. 
Rinaudo, a 24-year old high school percussion teacher, first ran for Setzler's seat in 2018.  He lost the Democratic primary by a wide margin to Setzler's eventual rival, Salvatore Castellana. This year, Rinaudo prevailed over two Democratic rivals, winning the party's nomination in a runoff in August.
Rinaudo is campaigning on a progressive platform, advocating stricter gun safety legislation, equal rights for LGBTQ Georgians and abortion rights.  He was named a "Gun Sense Candidate" by Moms Demand Action Against Gun Violence, a grassroots organization formed following the Sandy Hook Elementary School shooting. 
Rinaudo has been endorsed by former rival Salvatore Castellana, voting rights activist Stacey Abrams, Planned Parenthood Southeast Advocates, North Georgia Labor Council and NARAL Pro-Choice Georgia. 
Rinaudo has also received backing from Georgia Onward, a new political action committee seeking to help Democrats win control of the state House by supporting candidates in contested districts. 
Rinaudo has so far raised nearly $115,000. 
Occupation/Employment: 
Rinaudo is an educator in Acworth, Ga. He has worked as a percussion teacher since 2017 at Campbell and Etowah high schools. Rinaudo serves as a board member for the Georgia Odyssey of the Mind, an international problem-solving educational program, and worked as a legal assistant for the Texas-based personal injury law firm Ferrer, Poirot, & Wansbrough in 2019. He is currently pursuing a law degree at Georgia State University's College of Law.
Financial Disclosures (Source: Georgia Government Transparency and Campaign Finance Commission)
Business interests: 
None disclosed. 
Fiduciary positions: 
Board Member, Georgia Odyssey of the Mind
Chair, Treasurer, Kyle C. Rinaudo 21st Century Leadership Committee, Inc., Rinaudo's campaign committee
Note: On his financial disclosure, Rinaudo lists his employment as a legal assistant and as a music teacher as fiduciary positions.
State or Federal payments: 
None disclosed. 
Property holdings:
None disclosed.
Fees received: 
None disclosed.
Spouse's property holdings: 
N/A
Family Members' Employment: 
None disclosed.
Investments: 
None disclosed. 
-Commission Orders: 
None on file. 
-Campaign Finance Reports
Campaign Contributions:
Rinaudo's campaign has raised nearly $115,000 for this election and had more than $51,000 on hand as of Sept. 30. 
In the reporting period running from June through September, Rinaudo raised $52,500. More than $33,000 of that came from out of state, including  California, Washington, D.C., Maryland, New York and Virginia. Most donations were from individuals in the range of $10 to $500.
Rinaudo's larger contributors are made up of attorneys, professors and educators, self-employed, retired and unemployed individuals. One of Rinaudo's biggest donors is Jesse Ferrer, managing partner of his former employer Ferrer, Poirot, & Wansbrough.  Rinaudo's other top contributors include progessive PAC Georgia Onward, Planned Parenthood pro-choice PAC Vote Choice and voting rights group Fair Fight. Rinaudo has also received backing from individuals such as recently deceased LGBTQ rights advocate and philanthropist Henry van Ameringen, former Democratic Party of Georgia chair Robert Kahn and the campaign of state House District 80 candidate Matthew Wilson.
Cash on Hand: 
As of Sept. 30, Rinaudo's campaign had more than $51,000 in cash on hand.  Setzler's campaign reported nearly $39,000 on hand.
Campaign Expenditures
Rinaudo's campaign has so far spent more than $60,000. Most of the expenditures have covered campaign costs such as  printing, voter contact and consulting. More than half the expenditures came in September. 
For more information
Campaign website: kylerinaudo.com
Social media:
Return to Closely Watched Races: Candidates for Competitive Georgia House Seats.
Secondary Content
Bottom Content