Section Branding
Header Content
Candidate Profile: Luisa Wakeman
Primary Content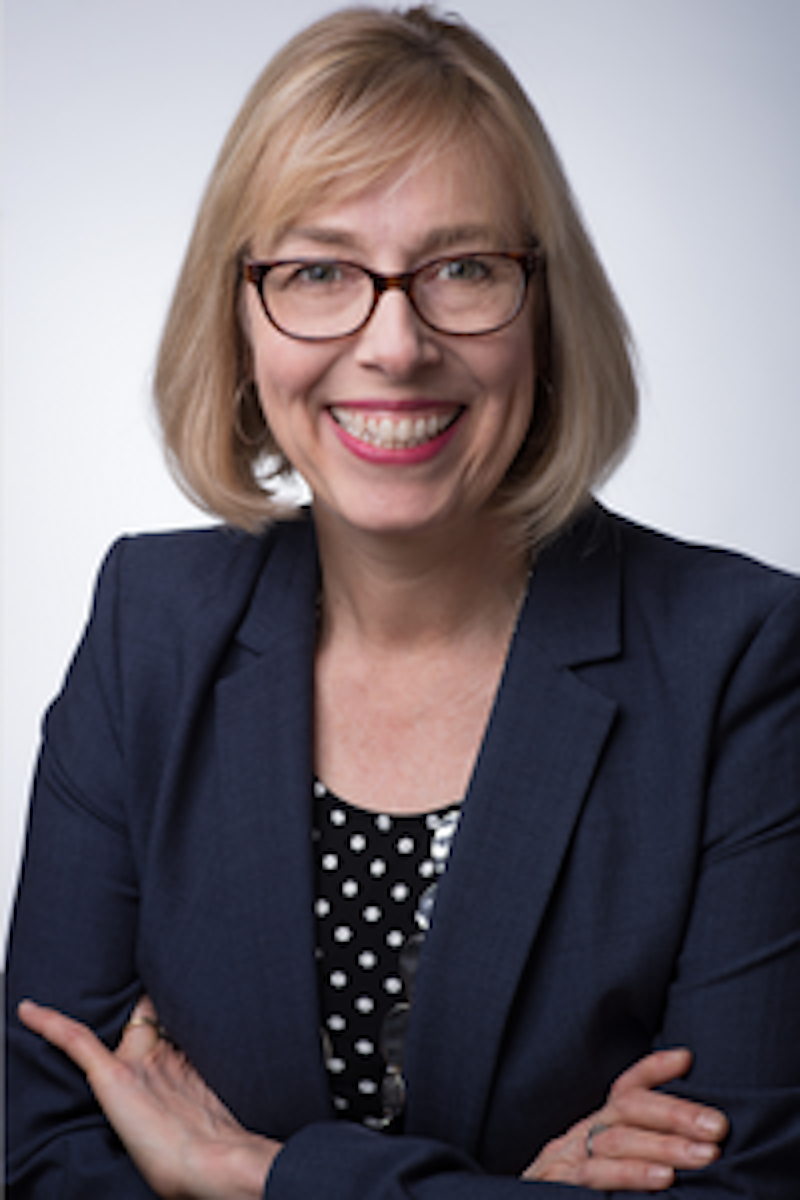 Luisa Wakeman
Marietta-D
Candidate for state House District 43 (Eastern Cobb County)
Year of Birth: 1966
OPPONENT: Sharon Cooper
Public Service/Political Career:
Luisa Wakeman is the Democratic challenger for state House District 43, which covers eastern Cobb County. This is Wakeman's second run for the seat, having lost to longtime Republican incumbent Rep. Sharon Cooper in 2018 by just 792 votes, a 3% margin.
Wakeman said in a July interview that she was motivated to get involved in politics by the election of Donald Trump as president in 2016. She served as a precinct captain for Democrat Jon Ossoff's 2017 campaign in the hotly contested special election for the seat in Georgia's 6th congressional district. She also served as a volunteer for Moms Demand Action which advocates for stricter gun laws where she urged state legislators to vote against campus carry legislation. 
Wakeman has received backing from Georgia Onward, a newly formed political action committee seeking to flip the state House from red to blue by supporting Democratic candidates in closely contested districts. She has also received donations from national Democratic affiliated PACs, including Fair Fight, If Only You Run PAC, Flippable Federal PAC and NARAL Pro-Choice America. 
Wakeman has worked as a Delta Air Lines flight attendant for 30 years. In 2008, she completed a nursing degree from Kennesaw State University and worked as a registered nurse while keeping her job as a flight attendant. Cooper also has a background in health, receiving a nursing license in 1970 and running a private health care practice. 
Wakeman's narrow loss in 2018 was the most serious challenge Cooper has faced in her 23 years in office. In 2006 and 2010, Cooper defeated her only previous Democratic challengers by wide margins. Wakeman told the Cobb County Courier in September that she believes "the need for change is even greater" now than it was two years ago, particularly in the area of health care and the state's response to the coronavirus pandemic.
Despite their party differences, Wakeman and Cooper have similar backgrounds and some of their policy positions are not far apart. Wakeman has advocated for expansion of Medicaid eligibility in the state and Cooper helped pass legislation to increase Medicaid eligibility for new mothers, although she does not support full Medicaid expansion. Wakeman supports abortion rights and while Cooper is anti-abortion, she voted against the controversial 2019 heartbeat bill, which would ban abortions in most instances after the detection of a fetal heartbeat.
Occupation/Employment: 
Wakeman is a flight attendant at Delta Airlines where she has worked for 30 years. In 2008, she received her nursing license and worked as a cardiac care nurse at Emory Saint Joseph's Hospital.
-Professional and Business Licenses
Wakeman has been a licensed registered nurse in Georgia since 2008. 
Financial Disclosures (Source: Georgia Government Transparency and Campaign Finance Commission)
Business interests: 
None disclosed.
Fiduciary positions: 
None disclosed.
State or Federal payments: 
None disclosed.
Property holdings:
Primary residence in Marietta, total appraised value $384,430
Fees received: 
None disclosed.
Spouse's property holdings: 
Wakeman's husband, Jon, is co-owner of their primary residence.  
Family Members' Employment: 
Wakeman's husband, Jon, is a manager at a PGA TOUR Superstore in Marietta.
Investments: 
None disclosed. 
-Commission Orders
None on file.
-Late/Non-filers
None on file. 
-Campaign Finance Reports
Campaign Contributions
Wakeman has so far raised more than $165,000 for this election, with most of it coming in the most recent three month reporting period that ended Sept. 30. 
Most of Wakeman's donations have come from individuals, with average contributions of $178. Wakeman has also received backing from Democratic groups such as Fair Fight and the Georgia Onward PAC, which is seeking to flip closely contested seats in the state House. 
Cash on Hand:
Wakeman reported having more than $115,000 cash on hand as of Sept. 30, more than double what she had at this point in the race in 2018. Cooper reported having more than $189,000 on hand. 
Top donors 2019-20  (primary and general elections)
$5,600 - Joyce Williams (Florida) - Realtor 
$5,600 - Scott Satterwhite (Georgia) - CEO of William Josef Foundation 
$5,600 - The Barnes Law Group LLC (Georgia), headed by former Georgia Governor Roy Barnes 
$3,800 - Fair Fight Inc PAC (Georgia) 
$3,700 - International Brotherhood of Electrical Workers PAC Educational Fund (Washington D.C.)
$3,500 - Suresh Krishnamoorthy (Georgia) - Risk Manager at J.P. Morgan Chase
$2,800 - Michael St Louis (Georgia) - Doctor at the Center for Disease Control
$2,800 - Georgia Onward, Inc. (Georgia)
$2,500 - National Democratic Redistricting Committee (Georgia)
$2,327 - Henry Van Ameringen (New York) - LGBTQ Activist (deceased) 
Campaign Expenditures
Wakeman has spent $102,301 this cycle. Many of her expenses are for political consulting groups and campaign staff.
She has also made a large number of expenditures on digital ads and marketing, spending $2,632 on Facebook advertising since July and purchasing $2,308 worth of ads with Marietta Rome News.
Top Expenditures 2019-2020:
$23,200 - Democratic Party of Georgia (Georgia)
$11,000 - Crawford James LLC (Georgia) - Campaign management and consulting
$9,475 - Melody Oliphant (Georgia) - Campaign Finance Director 
$7,308 - Pallavi Purkayastha (Georgia) - Campaign consulting
$6,180 - CallTime.AI (California)
$6,000 - Tarunika Anand (Georgia) - Campaign consulting 
$4,786.62 - Paragon Payment Solutions (Virginia)
$4,500 - New Thought Marketing (Georgia)
$3,863.39 - Connected 2 Consulting (Georgia)
$3,785.08 - Clash Graphics (Georgia)
-Lobbyist Spending
N/A
For more information
Campaign website: https://www.electluisa.com/
Social media:
Return to Closely Watched Races: Candidates for Competitive Georgia House Seats.
Secondary Content
Bottom Content