Section Branding
Header Content
Candidate Profile: Shea Roberts
Primary Content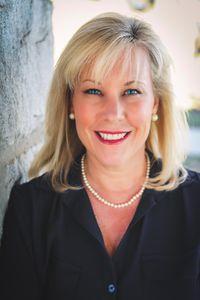 Shea Evans Roberts
Democrat-Atlanta
Candidate for State House District 52 (Fulton County)
Place of Birth: Dalton, Ga.
OPPONENT: State Rep. Deborah Silcox
Public Service/Political Career: 
Shea Roberts is the Democratic challenger for the state House seat in District 52, which covers part of Atlanta and Sandy Springs in Fulton County.  The race is a rematch between Roberts and two-term Republican incumbent, Rep. Deborah Silcox, who fended off a challenge from Roberts in 2018, winning 52.3% of the vote. Roberts was unopposed in this year's Democratic primary. 
Roberts, an attorney and realtor, is campaigning on a platform that includes expanding Medicaid coverage, increasing funding for public schools, protecting abortion rights, reforming gun laws and raising the minimum wage. 
She's received endorsements from the Biden-Harris campaign, voting rights organization Fair Fight, Planned Parenthood Southeast Advocates, Swing Left, Working Families, Vote Pro-Choice, Georgia Stonewall Democrats and One Vote at a Time. She was also named a "Gun Sense Candidate" by Moms Demand Action Against Gun Violence, a grassroots organization formed following the Sandy Hook Elementary School shooting. 
In addition to her law and real estate practices, Roberts has served as a volunteer with organizations such as the National Charity League, Agape Center, Children's Healthcare of Atlanta, Buckhead Christian Ministries, City of Refuge and Northside Senior Services.
Roberts' campaign has been backed by progressive groups as well as legal and real estate professionals. It has raised more than $317,000 through Oct. 25.  
Cash on Hand:
As of Oct. 25, Roberts' campaign had more than $26,000 in cash on hand. Silcox's campaign reported nearly $125,000 on hand.
Occupation/Employment:
Roberts and her husband, attorney Brian Daughdrill, are partners in the Buckhead law firm Giacoma Roberts & Daughdrill, LLC. They specialize in real estate, business and family law. Roberts is also a realtor with PalmHouse Properties & Associates. 
- Financial Disclosures (Source: Georgia Government Transparency and Campaign Finance Commission)
- Business interests: 
CEO and 50 percent owner, Roberts & Daughdrill, P.C. 
Manager, Giacoma Roberts & Daughdrill, Law (Roberts & Daughdrill, P.C. is 50 percent owner)
- Fiduciary positions: 
CEO/Owner, Roberts & Daughdrill, P.C.
Manager, Giacoma Roberts & Daughdrill, LLC
- Professional and Business Licenses
Roberts has been a member of the Georgia Bar since 1996.
Property holdings:
None disclosed. 
Roberts was a co-owner with her husband of a second family home in Gainesville, Ga. They sold the home in 2019. 
Fees received: 
None disclosed.
Spouse's property holdings: 
Primary family residence in Daughdrill's name in Sandy Springs, Ga., total appraised value $1.325 million
Family members' employment:
Roberts' husband is a co-owner of Roberts & Daughdrill, P.C.
Investments:
Roberts & Daughdrill, P.C. 
Giacoma Roberts & Daughdrill, through Roberts & Daughdrill, PC's 50% ownership. 
-Commission Orders
None on file.
-Late/Non-filers
Roberts has been cited twice by the state ethics commission for failure to file her personal financial disclosures on time, once in 2018 and again in 2020. 
Campaign Finance Reports 
Campaign Contributions
Roberts' campaign had raised more than $317,000 for this election, as of Oct. 25. It raised more than $167,000 in the reporting periods running from June through October. 
Roberts' larger contributors are made up of progressive groups, attorneys and realtors, as well as self-employed, retired and unemployed individuals. Among  Roberts' biggest donors are her husband and her law firm. Both have contributed the maximum allowable. Roberts' other top contributors include Georgia Onward, a political action committee supporting Democratic candidates in closely contested House races, Way to Lead Georgia PAC and the voting rights group Fair Fight. Roberts' has also received backing from the Barnes Law Group, headed by former Georgia Gov. Roy Barnes, and the National Democratic Redistricting Committee.
Campaign Expenditures
Roberts' campaign has so far spent more than $290,000 this cycle. It's spent nearly $54,000 on campaign management and consulting. More than half of the expenditures came in September. The largest expense was a $32,200 contribution to the Georgia Democratic Caucus in September.
Additional information: 
Campaign website: sheaforgeorgia.com 
Social Media
Return to Closely Watched Races: Candidates for Competitive Georgia House Seats.
Secondary Content
Bottom Content