Section Branding
Primary Content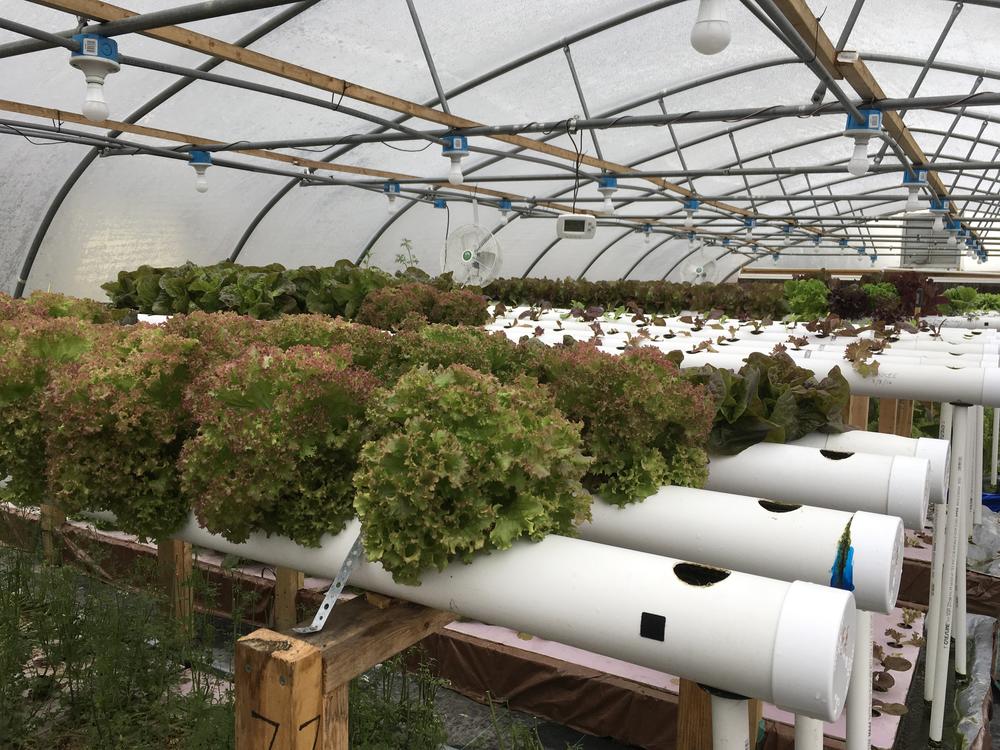 In this edition of Right Here we visit AF Farms, a hydroponic greens farm in the heart of Macon.
The greenhouse sits across from the entrance to Macon's Convention Center, next door to a church. The farm is a community outreach program to children about farming. Gary Wilson and his wife Jen founded it over two years ago. With Gary's background in landscaping he was a natural for hydroponics.
"The flavors, the technique, less labor and less water, it just kind of grabs you. This is actually a way of farming that is an answer and it's an answer in the inner city so this one sits right here in the inner city."
They sell around 200 heads of lettuce a week to the Bibb County School system and the rest to local restaurants. Jen says the plants are started from seed and moved into water once they sprout and form roots.
"So we have the little plastic baskets that we set it in and then this goes into the system in the hole and then the roots come down and they start to grow. So they'll just continue to grow and they soak up all the nutrients straight from the water into the plant."
The average head of lettuce takes 40 days start to finish and the 2,200 square foot greehouse can grow as much as 2 acres of land does in a year. But they plan to add more greenhouses.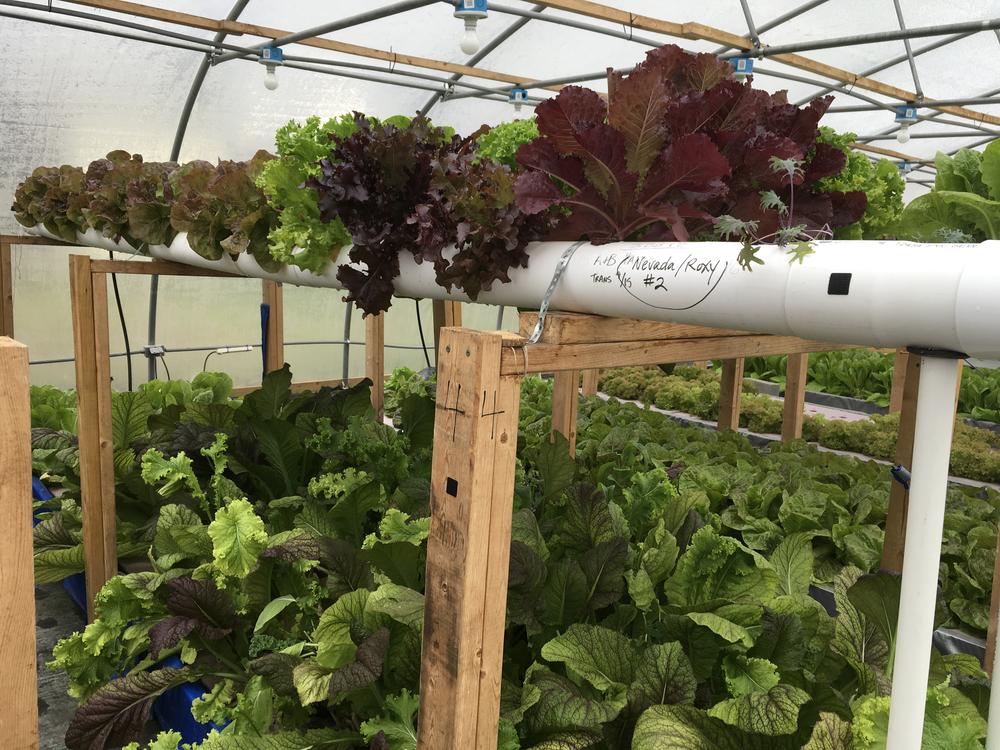 "When we expand we're going to start growing for tomatoes and we're going to do cucumbers and peppers and cut flowers and we're going to be moving in some of these different directions."
That's Right Here in Macon.
(Support for Right Here comes from the Peyton Anderson Foundation)
Secondary Content
Bottom Content