Section Branding
Primary Content
Macon artist Priscilla Esser paints in the upstairs of a carriage house behind her Macon home.
"Gram Parsons is killing me right now with his…..with this embroidery on his jacket," she said.
She's working on a series of portraits of iconic American musicians for a downtown Macon record store. She said the music history of the city inspires her.
"You just walk into a building and you can feel echoes and music strains of it so that definitely is inspiring and why not paint where you live? That's kind of what I do I suppose."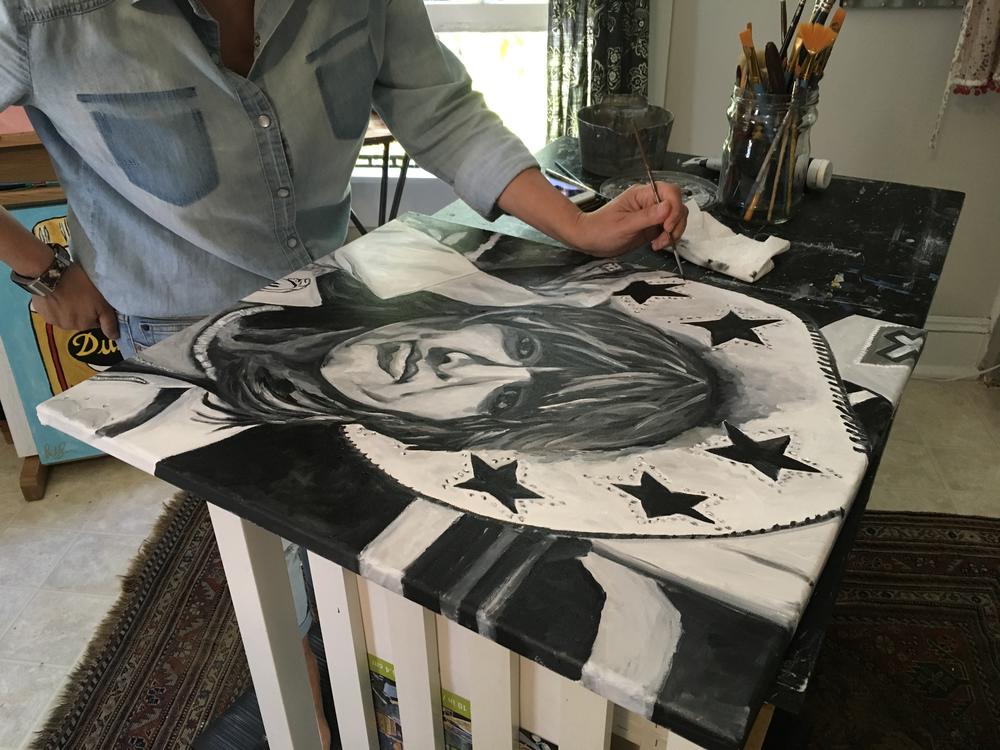 Esser said she grew up in a family of artists but did not start painting in earnest until four years ago.
"I've always painted since I was little. So this was just kind of a transition from doing something as a hobby and kind of dabbling in it to actually making a choice and saying you know I think I'm really going to focus on this and try to make it a career." 
And so far that's working. She has a long list of commissions, gallery representation and clients all over the country.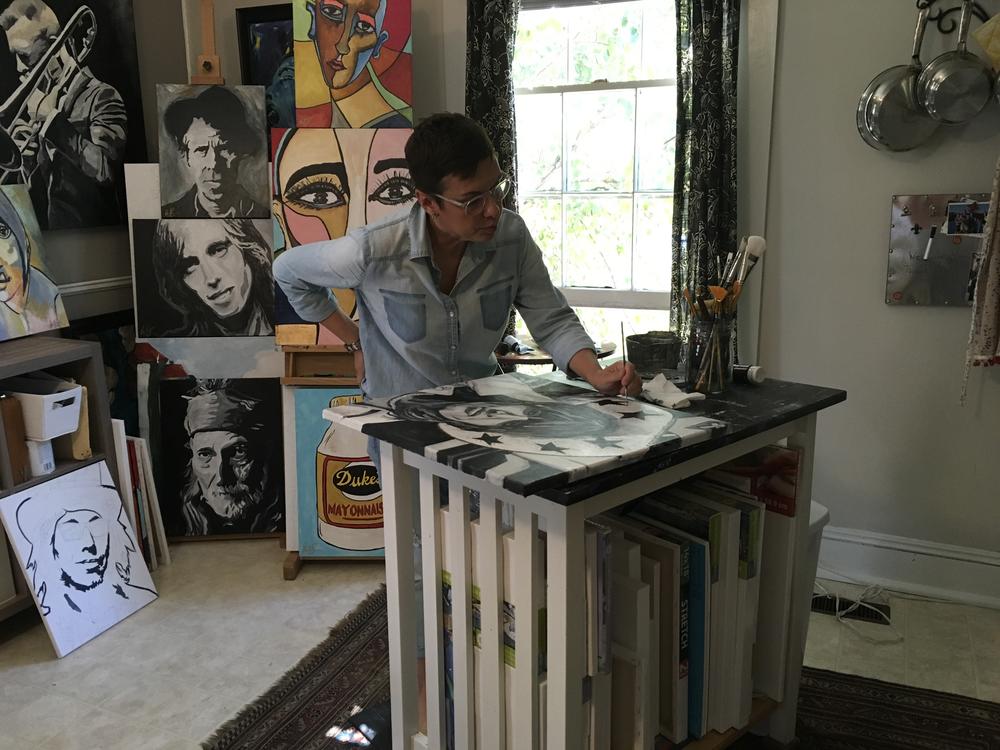 "I think Macon is just a good sized town that people know you and when they like your work they buy it. So, that's really nice."
Esser's second gallery show "About Face" is scheduled for May at the Travis Jean Gallery Right Here in Macon.
(Support for Right Here comes from the Peyton Anderson Foundation)
Secondary Content
Bottom Content