Section Branding
Header Content
Artisanal Bakery Makes Macon Home
Primary Content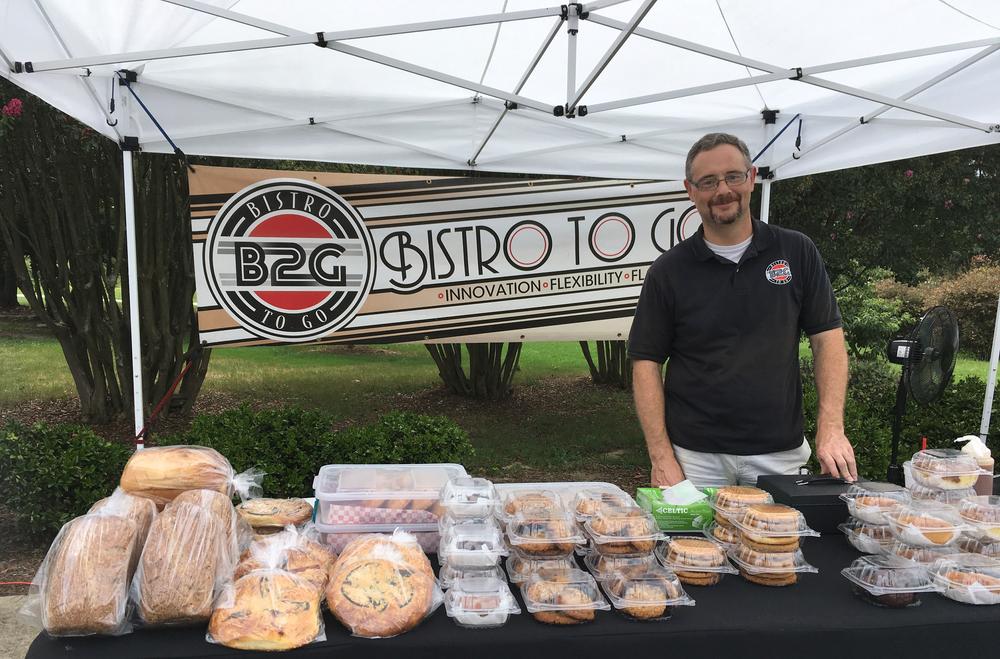 In this edition of Right Here we visit Bistro to Go, a traveling bakery putting down roots in Macon.
"I've got two savory pies. I've got a spinach and a feta that has a little bit of garlic and oregano in it and then I have Applewood smoked bacon with a little cheddar cheese……"
Brett Self shows customers what he's baked this week for the Mulberry Market in Macon. He said his top seller is English Muffins.
"There's four ingredients in it, yeast, water, flour and salt. It gets its flavor from the fermentation process. You know without the sugar, without the oils there's nothing to create flavor other than the fermentation."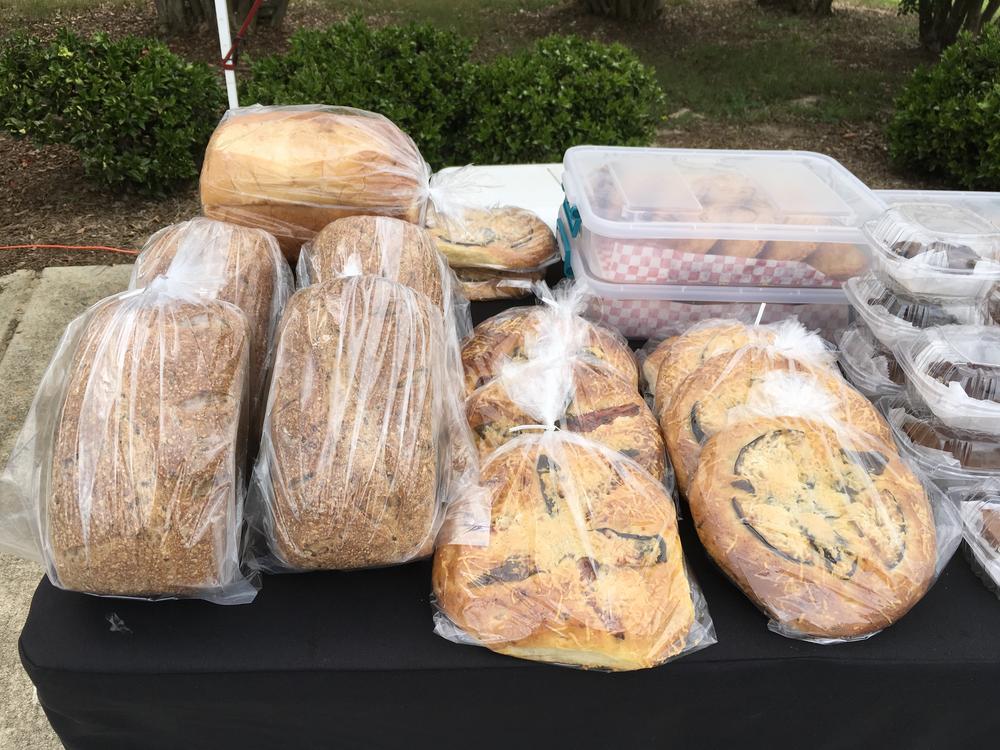 Self is a graduate of the Culinary Institute of America. He and his business partner used to bake everything in a shared kitchen north of Atlanta. But now they're at the Macon State Farmer's Market.
"We had a space that was there," he said. "It's equipped with a lot of the stuff already we were looking for and the rent is extremely reasonable. And at this stage in our business we are not that reliant on foot traffic."
Having 24-hour access means they'll bake breads that take longer and increase supply.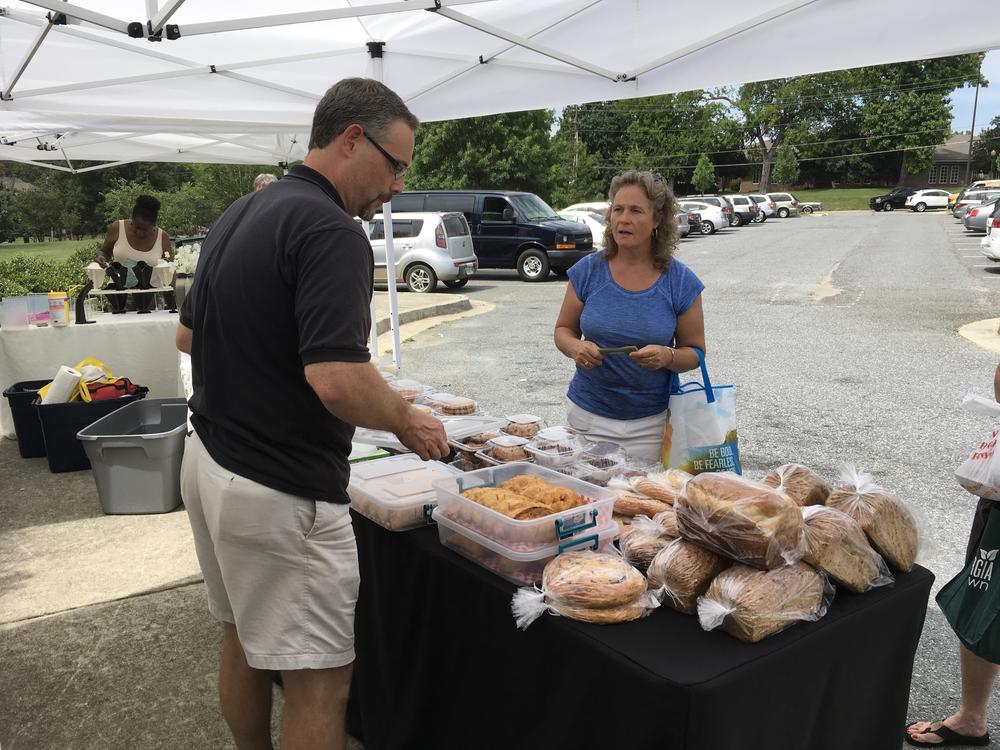 "And that would be artisan style breads, croissant, Danish. If it's got yeast in it that's what we concentrate on." 
Self said he hopes business will "rise" Right Here in Macon. 
(Support for Right Here comes from the Peyton Anderson Foundation)
Secondary Content
Bottom Content