Section Branding
Header Content
Glass Blowers Call Macon Home
Primary Content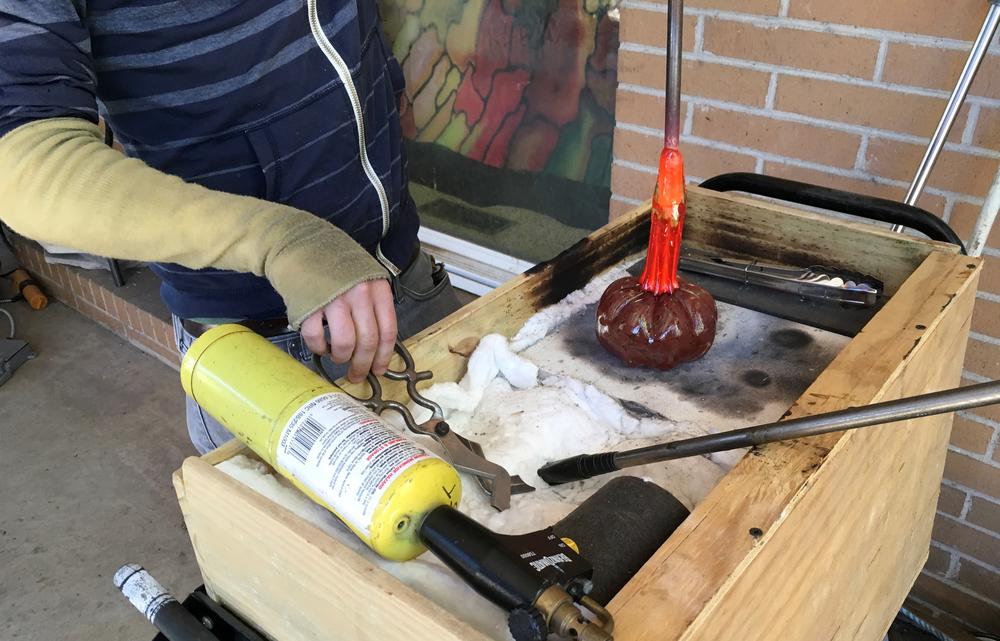 In this edition of Right Here we meet the owners of Blazing Paddles, a new glass blowing studio in Macon.
"You see that cherry red is going to allow even though this is a steel pipe for the glass to stick to it when I pull it out…….."
Jamie Adams raises the lid on a large container of molten glass. She dips a long metal rod in and gathers a round blob. She rolls it in tiny bits of orange and yellow.
"Get a good little clump off the end and just roll it through this colored frit which is how we get the color of a pumpkin."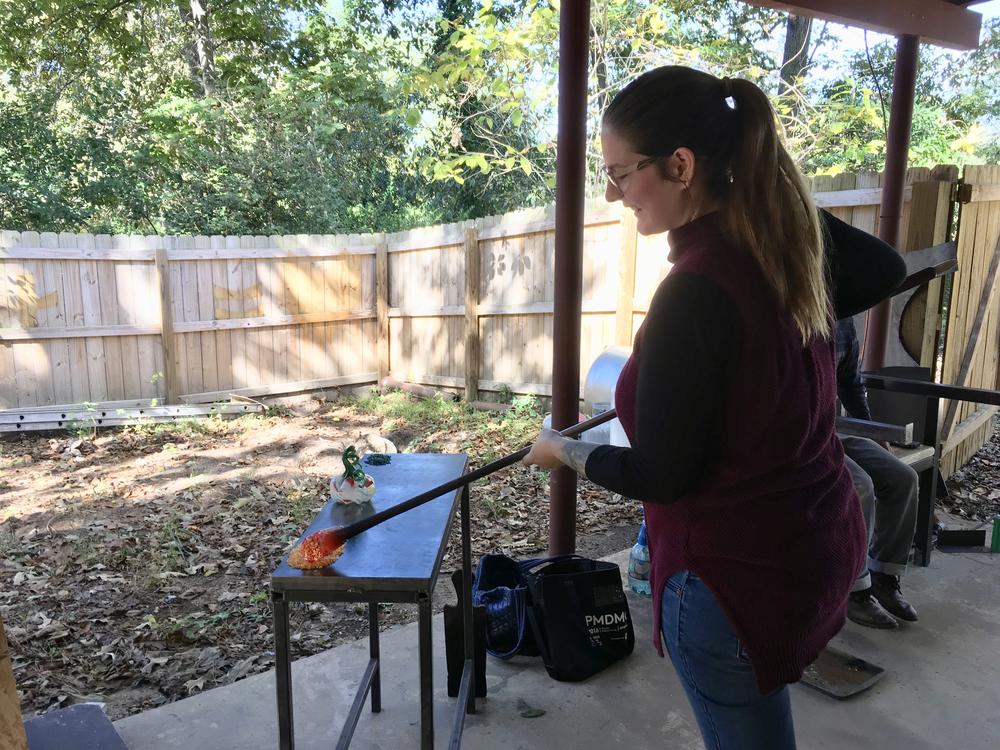 Once the glass is re-heated and shaped fellow artist Bryan Beck uses a small hose to blow air into it. Bryan and Jamie met in college and opened Blazing Paddles two months ago.
"So typically when you're blowing glass you have a partner that can give you air while you're working with the glass. This device allows me to give it air while I'm working and Jamie can be doing something else maybe even starting another piece."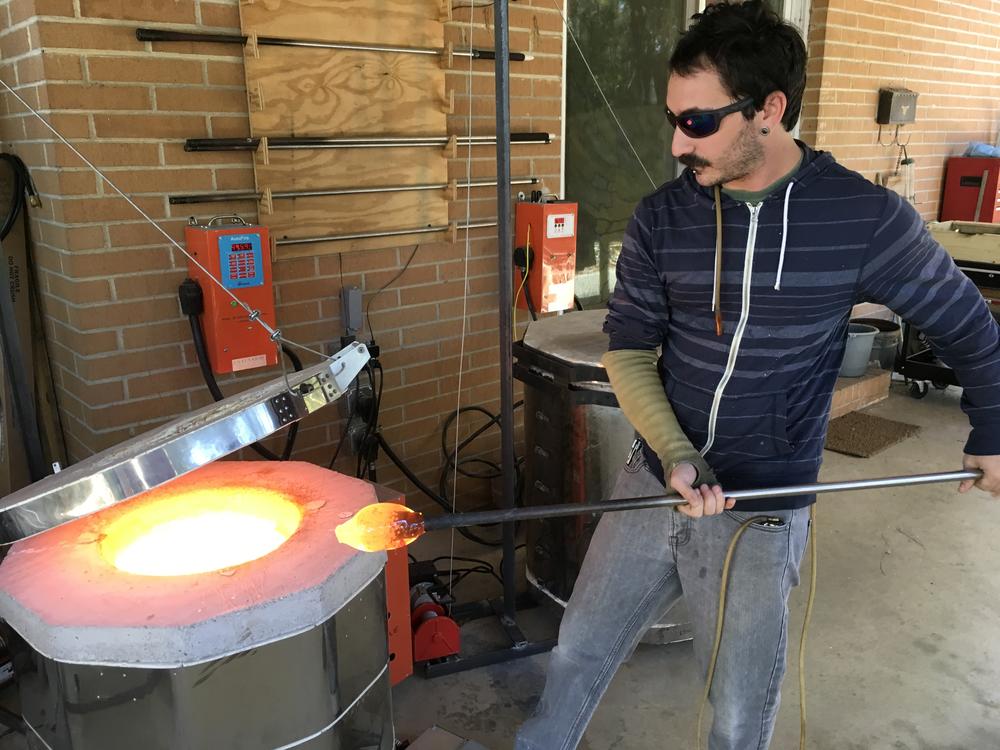 Bryan moved to Macon from New Jersey after working with Jamie on the I Love Macon sculpture downtown. Besides selling their work they're offering classes, mobile demonstrations and custom work.
"If you're just focusing on one product or one idea you're going to run out of that pretty quickly and people are going to get a little bored. But that's why we're constantly coming up with ideas."
Like a blown glass pumpkin patch this weekend at their studio Right Here on Napier Avenue.
(Support for Right Here comes from the Peyton Anderson Foundation)
Secondary Content
Bottom Content