Section Branding
Header Content
Watch Live: Downton Abbey Cast Give Q&A At 8:30 p.m. Tuesday
Primary Content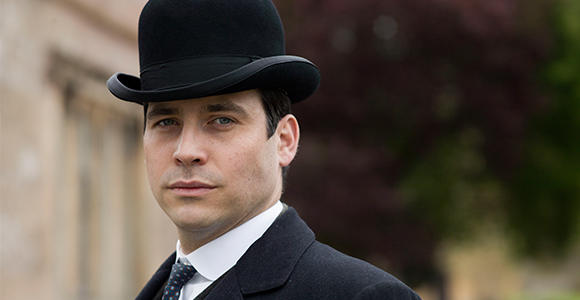 What do the "Downton Abbey" cast look like without make-up on? What's going on between Lady Mary and Lord Tony in season 5? Who started that terrible fire that is featured at the end of one of the trailers?
The cast is ready to tell all - well maybe not all but most - in a Q&A panel live from New York today at 8:30 p.m.
Panelists include:Hugh Bonneville (Robert), Laura Carmichael (Edith), Robert James-Collier (Thomas), Phyllis Logan (Mrs. Hughes), Lesley Nicol (Mrs. Patmore), and Downton Abbey Executive Producer Gareth Neame.
You can watch it right here by scrolling down to the player below. (Having trouble with the player? Click here.)
I will be live tweeting as I watch from @mygpb and my twitter account rjean-louis. You can use the hashtag: #DowntonPBS to follow along.
This is the live interview you won't want to miss as often hilarious and magical moments take place.
Last year Rob James Collier stole the show by being very "un-Thomas like". He gave out his hotel room number to any lady who asked any question and was really funny.
What will happen this year? We hope Collier will outdo himself and we hope Michelle Dockery will spill the beans about whether Lady Mary ends up with Tony or the unexpectedly really rich Charles Blake. We also hope a fan can get through to Laura Carmichael and coax her into assuring us that Lady Edith has found some luck.
Secondary Content
Bottom Content