Section Branding
Header Content
The Downton Prequel, Lady Sybil in Captain America and Other News
Primary Content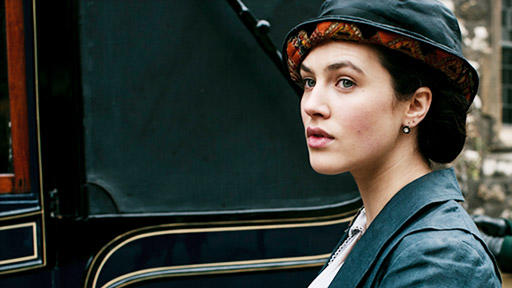 There is a flurry of Downton Abbey cast and show news raining down from blogs and news articles that I couldn't help share. (Don't worry, this post doesn't contain any season 3 spoilers. We will have to watch season 3 in 2013 with the rest of the overseas crowd to find out what happens next!) Here is the latest on the cast and possible Downton prequel.
Lady Sybil in Captain America?: It's highly likely that Jessica Brown Findlay, a.k.a Lady Sybil Branson, will be Captain America's next love interest, Sharon Carter. She is reportedly the favorite to star opposite Chris Evans in Captain America: The Winter Soldier which is due out April 2014. Findlay is currently filming Winter's Tale with Will Smith and Russell Crow.
Lady Edith on Stage: Laura Carmichael who plays Lady Edith is currently dazzling stage audiences of the British West End in Chekhov's Uncle Vanya. No word on whether she wants to follow Dan Stevens' (Matthew Crawley) footsteps to Broadway. He's currently playing in "The Heiress" in Manhattan.
Dowager Countess' Comedy: Dame Maggie Smith shows off her comedic chops in the new movie Quartet which comes out December 28. It's Dustin Hoffman's directing debut and is about retired English operatic singers living together.
Downton Creator Julian Fellowes Prequel: Fellowes told the British Academy Film and Television Academy screenwriters lecture that he is writing a Downton prequel. It would focus on the courtship of the Earl and Countess of Grantham, currently played by Hugh Bonneville and Elizabeth McGovern. They would cast younger actors in those roles of course.
For the Downton prequel, who would you cast as the youthful Robert and Cora? Let us know.
Secondary Content
Bottom Content