Section Branding
Header Content
Encouraging the next generation of clinical and, potentially, school-based psychologists
Primary Content
LISTEN: Georgia still ranks near the bottom in the nation for access to mental health care, especially for children — and, increasingly, fewer people even want to get into the counseling field. GPB's Ellen Eldridge has more about a new program aimed at fixing the problem.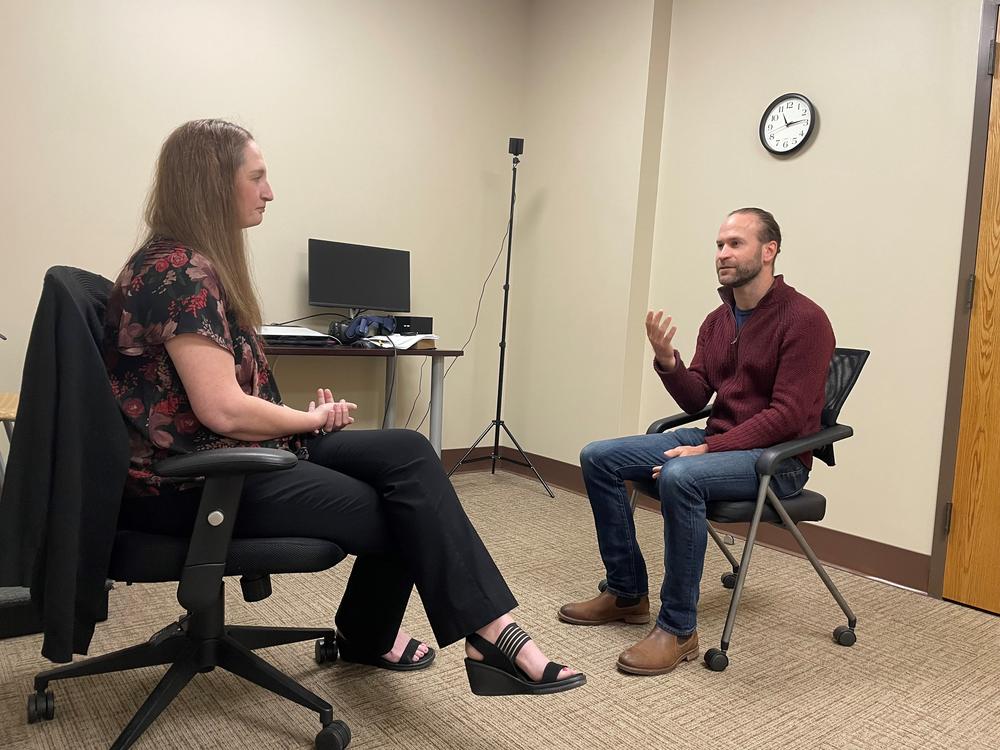 School counselor Kristen Inman speaks with a 17-year-old high school student about his career goals:
"You just said that you haven't spoken with your dad. You really can't even imagine what that would be like … just imagine that I'm your dad and you're going to have this honest conversation with him," she says.
The high school senior, Rudra, says he wants to pursue theater in college, but his dad wants him to follow in the family's footprints.
"I look at my future and I look at the biology and then into all of those years of study into medicine," he says. "And that's just, to be completely honest, that's not something I have any real desire to do."
The therapist encourages him: "How did it feel to say those things?"
"It was it was nice to put it into words," the teenager replies.
But this was not a real session. Inman is a student at Brenau University. Her client, Rudrah, is too. His real name is David Jenkins. 
This mock therapy session is part of the new clinical counseling psychology degree program at Brenau University.
The program is, in part, designed to attract people to the field of psychology — especially for therapists who would counsel students.
PREVIOUS COVERAGE:
Georgia still ranks near the bottom in the nation for access to mental health care. That's especially true for children.
Fixing that problem should be as simple as connecting patients to counseling. But that's complicated when, increasingly, there are fewer people in the counseling field who can meet the demand for therapy.
The Hopeful Futures Campaign estimates 67% of children with major depressive episodes in the last year did not receive treatment.
Experts say public schools should have at least one school psychologist for every 500 students. Georgia doesn't even get close to that goal: There's just one psychologist for every 6,390 students.  
One of the driving factors contributing to this unmet need is a shortage of providers, particularly in areas with lower levels of income and education.
The Kaiser Family Foundation said Georgia has 89 Mental Health Care Health Professional Shortage Areas that leave more than 5 million people without services.
Programs seek to attract psychology students
By the year 2030, there could be a nearly 23% increase in the need for mental health care jobs nationwide, Brenau University President Anne Skleder said, and the school's clinical counseling psychology degree that Inman and Jenkins are working toward is meant to help change that. 
"We want to increase the [number of] clinicians on the street doing the work that needs to be done," Skleder said. "And we need a place to do that."
The Lynn J. Darby School of Psychology and Adolescent Counseling recently opened in a new building on the university's downtown Gainesville campus.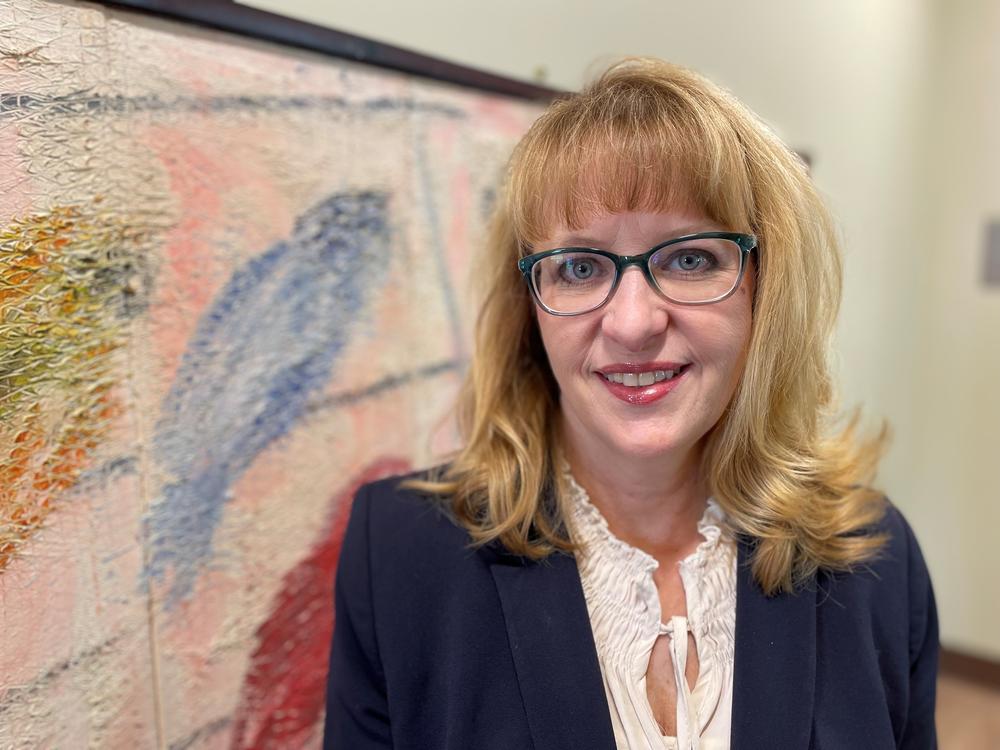 Julie Battle is professor of psychology and the chair of the new Darby School. Before this school opened, Brenau simply had a department of psychology like those in most universities. 
"The ratio of mental health workers to the population in Georgia is way below what it should be," Battle said. "And in Hall County, in these northern counties, it's really low. It's really bad. So there's a huge need for mental health workers, both at the master's level and the doctoral level."
Students in the Darby School's new doctoral program are training to sit for licensure as psychologists, whereas the master's level program trains folks to sit for licensure as professional counselors, Battle says.
Allie Collins enrolled in the program while working with the Georgia's Division of Family and Children Services foster care system. She said that in her work with the family court system, she's heard from parents about their own childhood mental health needs.
The lack of resources in the community stand out to Collins. The lack of access to behavioral health care is daunting, specifically for the parents, she said.
"I heard stories from their own childhood and their own experiences before becoming parents," Collins said. "They've been through, you know, severe trauma, abuse, anything kind of under that umbrella, but they had never had any access to therapy or drug treatment programs, anything that would kind of set them up for success they couldn't afford."
Collins works many lower-income families, who don't consider therapy an affordable or accessible option.
"When I entered the program, I was really interested in working in kind of increasing the resources for people of lower socioeconomic status in our community," Collins said.
She intends to stay in the north Georgia area after graduation.
Battle said things that make the Darby School special are training in specialized areas such as play and dance therapy.  
Those techniques are used when children in need of help find it hard to express their emotions in words.
"So, it's not necessarily dance like people think of dance; it's movement," she said. "They'll connect with the children through movement, and then, once they sort of join their world, they're often able to have better luck at pulling them out and teaching them more skills to be able to function in the world that we live in."
Battle said these certification programs teach future therapists how to meet children where they are.  
And she hopes 12 to 15 students will be accepted to Brenau's Darby School each year starting in the fall of 2023. 
This is the fourth and final article in a series examining how school-based behavioral health has changed over the first two years of the COVID-19 pandemic created as part of the Rosalynn Carter Mental Health Journalism Fellowship.
Secondary Content
Bottom Content