Section Branding
Header Content
This Georgia partnership identifies, encourages, supports students who disengaged during pandemic
Primary Content
LISTEN: The Georgia Department of Education is continuing a new statewide program designed to identify and support RURAL students who have disengaged from school during the COVID-19 pandemic. GPB's Ellen Eldridge has more.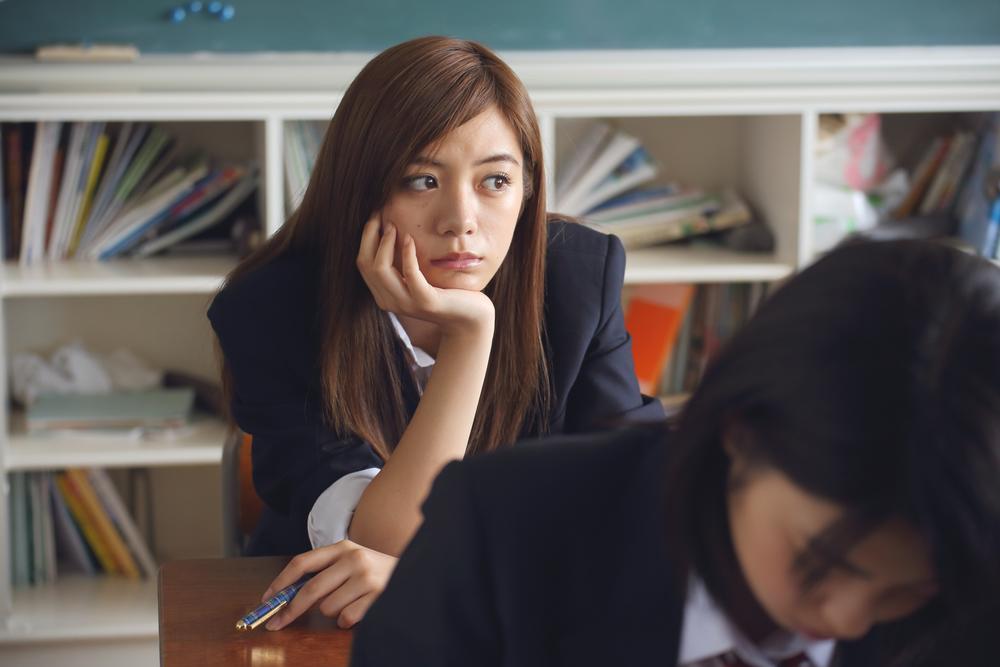 A new statewide program, ENGAGE Georgia, is working to solve the issue of students who have disengaged from their school communities.
During the pandemic, rural students especially struggled with issues including lack of broadband that contributed to chronic absence, poor grades, and a need for more support.
The state defines rural as any school system in a Georgia county with fewer than 35,000 residents.
Some students may feel disconnected by rolling school building and class closures. Domestic and mental health issues like anxiety and depression can also cause some students to stagnate; to give up on classwork.
"We must not overlook students who need our support as we continue to recover from the effects of the pandemic," State School Superintendent Richard Woods said. "School closures, quarantines and varying instructional models caused some students and families to disengage from their education. Continuation of this project allows us to maintain and expand our work in collaboration with Georgia school districts to locate these students and extend needed support."
RELATED:
The ENGAGE Georgia program began a few months ago, after its approval by the state board last November, Deputy Superintendent for Rural Education and Innovation Dr. Bronwyn Ragan-Martin said.
The process slowed down after approval because school districts had a lot of data to upload, she said, which meant the program really began earlier this spring.
During the 2021-2022 school year, ENGAGE Georgia worked with 18,830 students and supplied districts with key actionable data insights through a dynamic data dashboard, including providing referral information for students facing housing insecurity and transportation issues, among other challenges.
My academic success coach was very helpful in addressing my situation and would not stop until she had gotten the answers she needed for me. 
— Peach County School District student
Now, the partnership between the Georgia Department of Education and the group Graduation Alliance is providing $5 million in help to get up to 50,000 students back on track.
While funding for building broadband infrastructure and availability to rural homes will not come from the ENGAGE Georgia program, GPB's Grant Blankenship reports that communities in central and western Georgia can look forward to high-speed fiber optic internet following the announcement of a $36 million loan from the U.S. Department of Agriculture. 
The loan to Roberta-based Public Service Telephone Company will help bring high-speed internet to rural Bibb, Crawford, Taylor and Marion counties and comes from billions of dollars set aside for broadband in the federal Infrastructure Law.
ENGAGE Georgia is free for any Georgia public school districts, families and students. Based on the data provided by school districts in similar programs, 74% of participating seniors graduated on time, and more than 90% of responding districts, students, and parents reported the program helped improve or stabilize engagement and grades.
"My academic success coach was very helpful in addressing my situation and would not stop until she had gotten the answers she needed for me," a Peach County School District student wrote. "She is an awesome person — she stayed with me until the end, getting all the help I needed to resolve my issue." 
ENGAGE Georgia uses an experienced student outreach and coaching team to:
Reach students still facing challenges brought on by the pandemic
Provide the skills necessary to succeed in an online or newly changed in-person learning environment
Identify and mitigate the obstacles preventing engagement
Connect, as necessary, with local resources for social-emotional support
Monitor the student's pace and progress throughout the school year
Provide additional student support to maintain engagement and to ensure students continue learning and earning credit toward graduation
"We had such positive feedback about [the ENGAGE Georgia program] — that it was really making an impact on those students and those families," Ragan-Martin said. And so that's why we're continuing it."
Ragan-Martin said struggling students are identified at the local school district level.
"So, it could be chronic absenteeism," she said. "It could be that their grades are not great. It could be just that they've been recommended by teachers or even parents."
Data show Georgia has one school psychologist for every 6,390 students. The recommended ratio is 1 to 500.
Janna Williams-Pitts is a psychologist in Kennesaw who said school counselors help because they can identify behavioral changes in real time.
"Early intervention is incredibly helpful as chronic stress can lead to not only mental health conditions, but also physical health conditions as well," she said.
Williams-Pitts said that intervention can teach kids the coping skills for stress, anxiety, and depression they need to become successful adults. 
But that's only if schools can manage to provide counseling services in the first place.
This program is available to all Georgia public school students no matter how they are currently attending school including in person, online, or any combination.
Parents who are interested in signing up can visit https://registerga.graduationalliance.com.
Secondary Content
Bottom Content