Section Branding
Header Content
Children's Healthcare of Atlanta is opening a 10-acre mental health center, thanks to donor funds
Primary Content
LISTEN: Children's Healthcare of Atlanta is using a large endowment to provide mental health services in perpetuity. GPB's Ellen Eldridge reports.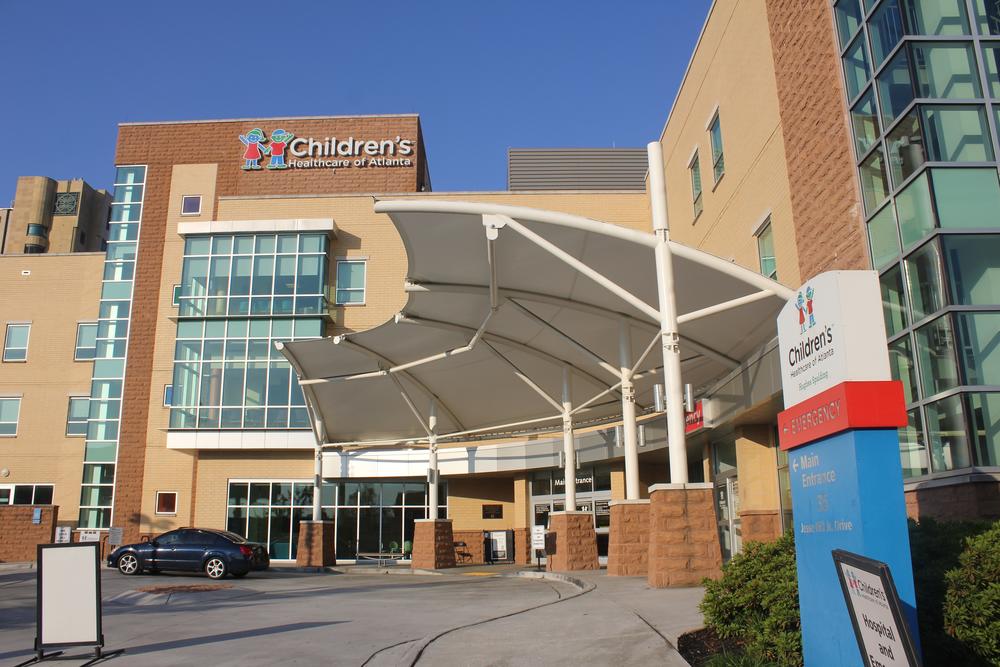 The number of visits to Children's Healthcare of Atlanta emergency departments has more than doubled since 2015, and the COVID-19 pandemic has only exacerbated the need for care.
Especially needed is behavioral health care, which includes mental heath care, Children's first Chief of Behavioral and Mental Health Dr. John Constantino, said.
The mental health crisis has escalated since the coronavirus pandemic began, with 46% of U.S. adolescents treated for major depressive episodes in 2020, according to the National Institute for Mental Health.
Those are just the people who were able to access care.
By 2021, more than 100,000 Georgia students reported feeling depressed, sad or withdrawn, Children's said in a news release.
Thanks to a donation by David and Helen Zalik and The Zalik Foundation, the Children's Healthcare of Atlanta Zalik Behavioral and Mental Health Center will be established on a 10-acre site near Children's North Druid Hills campus.
When that center opens next year, the hospital will make use of a $566 million endowment created by Children's board of trustees, its donors, and its stakeholders to help fill the gap, Constantino said.
The interest from that endowment, which Constantino estimates at $30 million a year, becomes a renewable source to subsidize the delivery of a much higher capacity for mental health care to children throughout the entire system of Children's.
"It's an endowment in perpetuity," he said, noting that the interest allows Children's to fill that gap so the hospital breaks even instead of losing money by treating patients.
MORE:
Historically, the true cost of providing effective mental health services to children simply has not been met, Constantino said.
"What Medicaid pays back for the delivery of mental health care does not match what the true cost of care is," Constantino said.
Quality care is prohibitively expensive, which has led to a lack of providers who are unwilling to lose money, he said.
"And so what's happened over years is that the capacity and the people engaged in delivering mental health care to this population has eroded and eroded and eroded," Constantino said. "And access to care is impossible. I mean, it's hard enough for even well-resourced kids, but for Medicaid kids, it's impossible."
Peter Nunn, a member of the board of directors of the Georgia Chapter of the American Foundation for Suicide Prevention, said inadequate provider networks are a primary problem.
Insurers' provider networks are the crucial intermediary step between having insurance coverage and accessing medical care, Nunn said, but many insurers point to an overall shortage in the number of behavioral health care providers in an attempt to excuse their inadequate networks.
"That action, however, is nothing more than a verbal sleight of hand used by insurers to distract attention from insurers' seemingly willful breaches of network adequacy obligations," Nunn said, citing a study by an actuarial firm, which found that Georgia's children are forced to go out-of-network for behavioral health care more than 10 times more frequently than they are forced to go out-of-network for general medical care.
Constantino said children with mental health conditions need intervention from multiple sources, which is why his plan involves collaboration with community partners, and leverage community resources in a way that pulls them together into an integrated ecosystem.
Children's new behavioral health center will not include a residential program.
"Residential treatment environments are really usually not part of health systems per se, but rather very specialized situations where longer term support and care of children is necessary," Constantino said.
One of the great enemies of the efficiency and the impact of mental health care is its fragmentation, he said.
Constantino said biological aspects, social psychological aspects, and social determinants of behavioral conditions need to be addressed in an integrated plan.
"This desperation situation with funding has generated a situation, nationally, where every entity that delivers a significant service has to sort of scrape on its own to keep that service alive," Constantino said. "And they're completely disintegrated with each other and fragmented in terms of the way that they're delivered."
While the center and its funding for care is subsidized by donors, Constantino wants to demonstrate how working within a health system has high impact, saves money, and represents a distinctive improvement in the health and mental health of children.
A prospect for the future, considering the recently passed Mental Health Parity Act, he said, involves extrapolating this model of care to other branches of the state and the system.
"If we use this resource wisely and demonstrate what the true cost of great care is and show what the impact is, we can make a case then to say this is what mental health parity looks like and this is what needs to be subsidized going forward as a matter of law, as a matter of the entire landscape of how mental health care is funded for children," Constantino said.
Secondary Content
Bottom Content