Section Branding
Header Content
Political Rewind: 2nd Walker accuser on GMA; New AJC poll; Affirmative action case in Supreme Court
Primary Content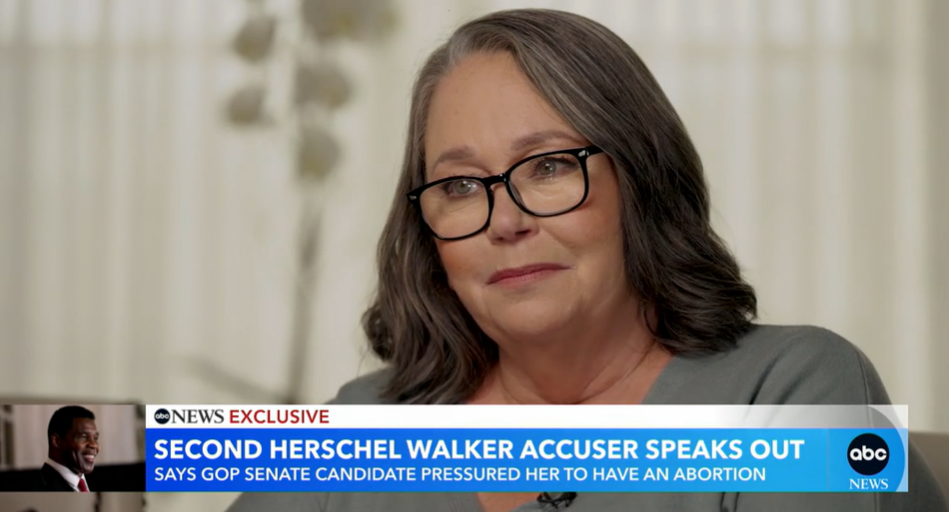 The panel: 
Alan Abramowitz, @AlanIAbramowitz, professor emeritus of political science, Emory University
Claire Sanders, @SandersPolitics, senior lecturer of political science, Georgia College
Tamar Hallerman, @TamarHallerman, senior reporter, The Atlanta Journal-Constitution
Tammy Greer, professor of political science, Clark Atlanta University
The breakdown 
1. Second woman who claims Herschel Walker paid for abortion speaks out on Good Morning America. 
The woman remains anonymous but claims she had a six-year affair with Walker in the 1990s. 
She says the Republican candidate for Senate pressured her into getting an abortion by claiming, "she would not be safe and the child would not be safe." 
The Walker campaign continues to deny these claims. 
2. New and final poll from The Atlanta Journal-Constitution says the Senate race is in a dead heat. 
Race shows Herschel Walker (R) and Incumbent Sen. Raphael Warnock (D) are polling at 46% and 45%, respectively. 

Libertarian Chase Oliver has gleaned 5% of the vote. 

The poll puts Gov. Brian Kemp (R) at over the 50% needed to avoid a runoff against Stacey Abrams (D).

Abrams is polling stronger with Black voters, gaining 87% of that electorate. 

In the races for lieutenant governor, attorney general and secretary of state, Republican candidates lead.
Younger voters are the largest registered group in Georgia, but they aren't showing up to the polls. 
3. Affirmative action case argued in Supreme Court. 
The justices are revisiting decades of precedent upheld over the years by narrow court majorities that included Republican-appointed justices. 
While Justice Clarence Thomas heard arguments he said, "I've heard the word diversity quite a few times, and I don't have a clue what it means."

Thomas is a Black native son of Pin Point, Ga. 

If affirmative action is reversed, it could disrupt college admissions. 
Wednesday on Political Rewind: The AJC's Greg Bluestein joins the panel.
Secondary Content
Bottom Content