Section Branding
Header Content
Georgia students mingle with farm animals to spark interest in agriculture
Hero Image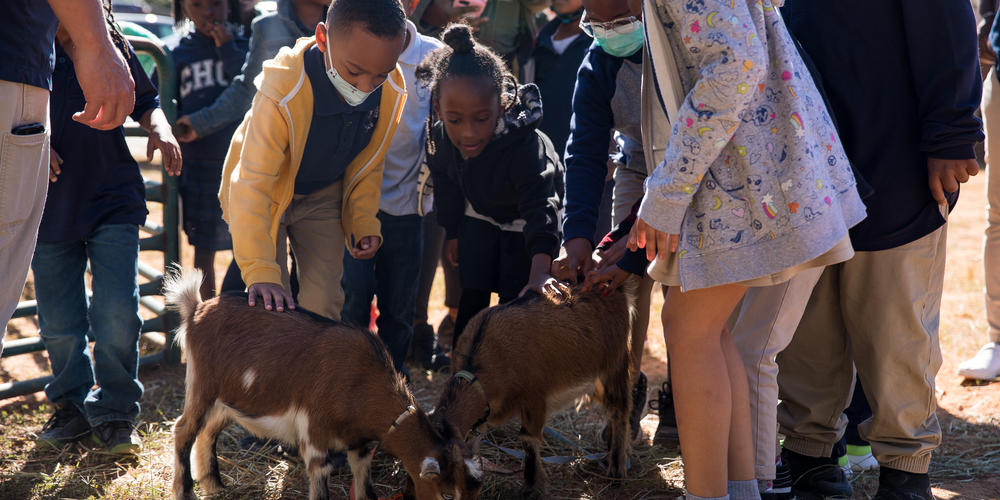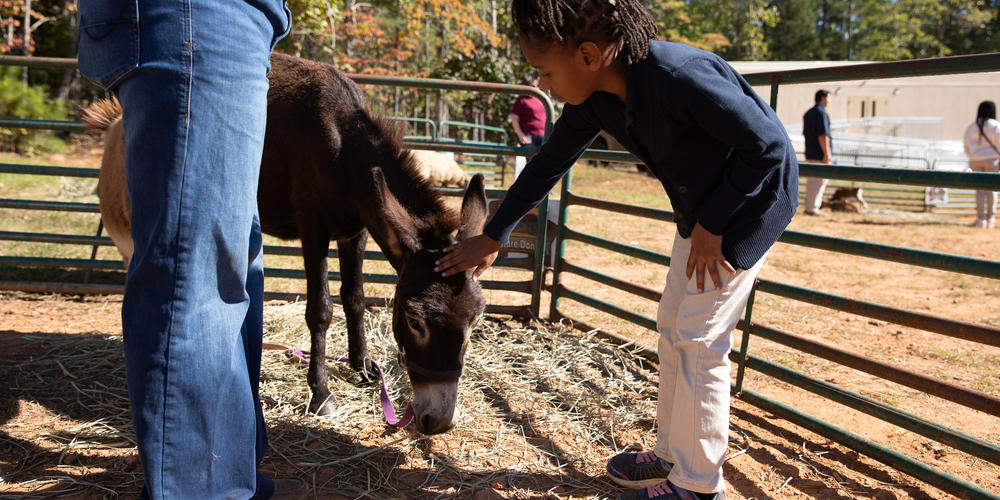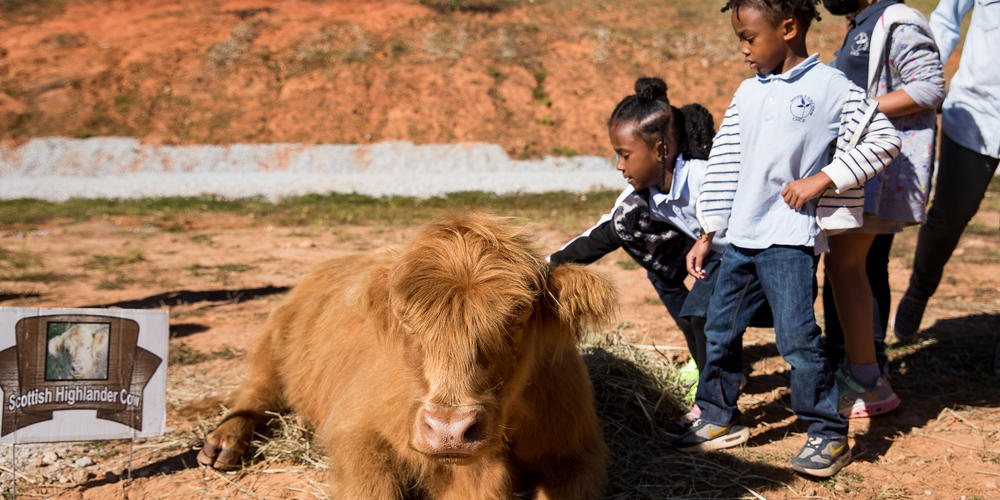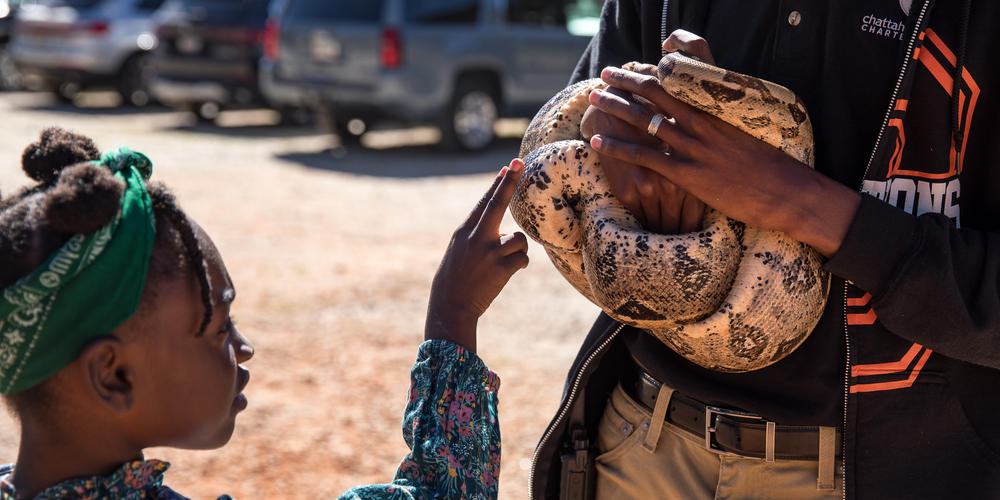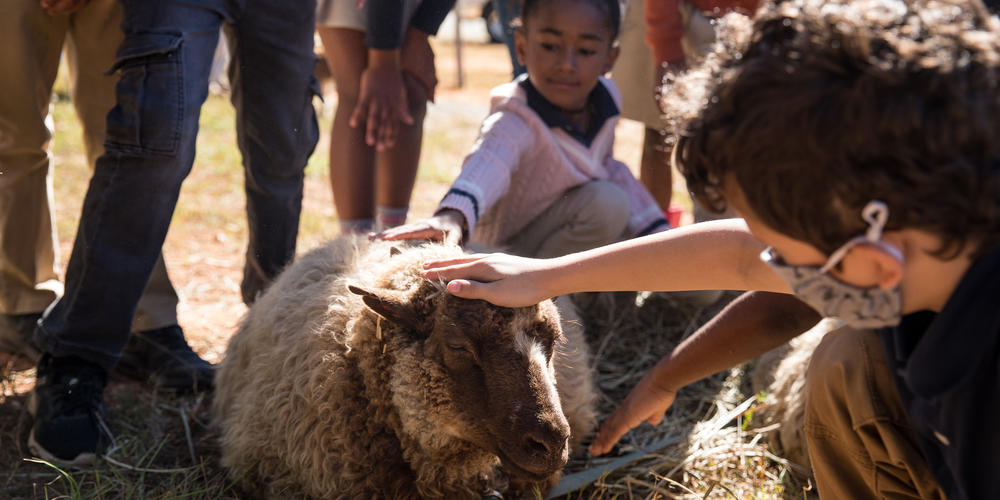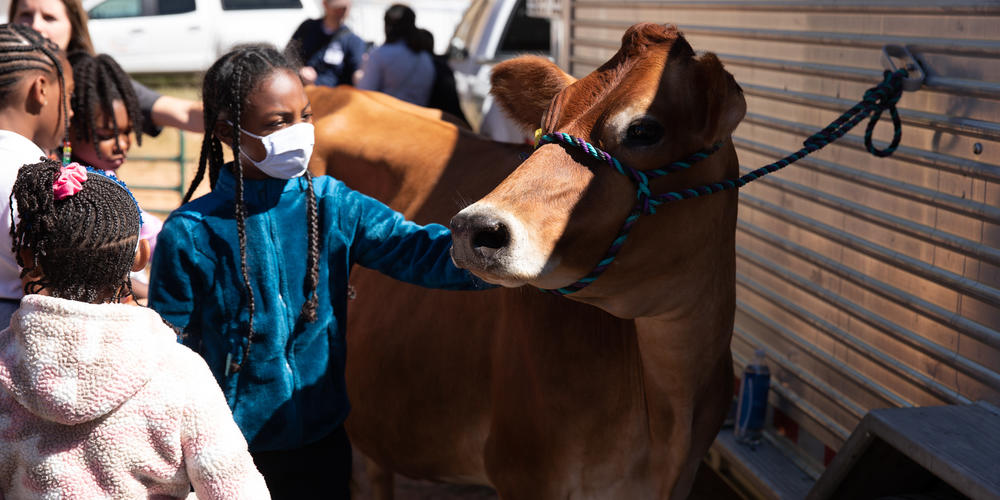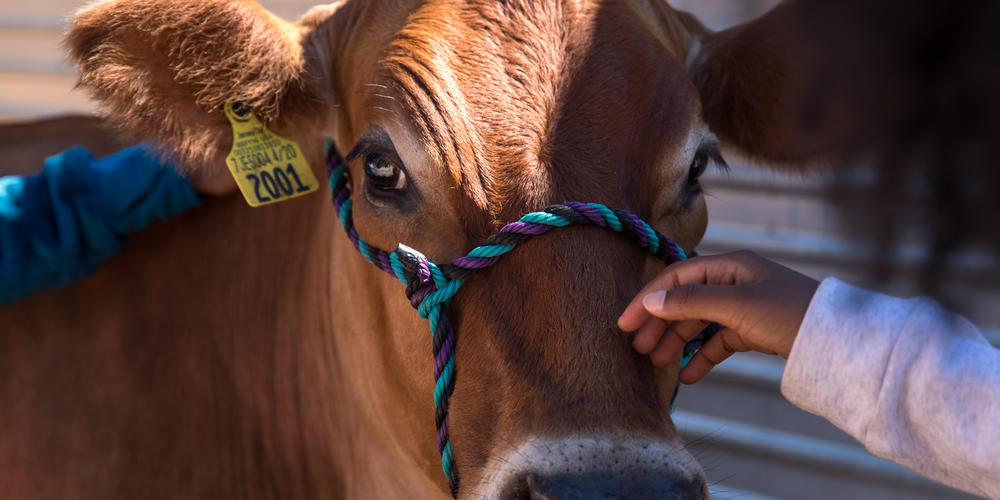 Primary Content
LISTEN: Students in metro Atlanta schools got the chance to mingle with barnyard animals and learn about food production as part of a new USDA initiative to get young Georgians interested in agriculture. GPB's Riley Bunch reports.
——
Students from Chattahoochee Hills Charter School, ranging from kindergarten to eighth grade, met some interesting new classmates on Tuesday.
One of them was Lana, a 900-pound dairy cow who stood lazily in the shade while students stroked her back and marveled at her size.
Lana was accompanied by some friends from the Little Red Barn Mobile Petting Farm — a Scottish Highland cow named Cinnamon, two Shetland sheep called Heather and Heidi and a rabbit who goes by Butterscotch.
The barnyard band was part of the first in a series of school visits for a new initiative through the United States Department of Agriculture to get young Georgians interested in urban agriculture.
The federal agency has dedicated more than $43 million to be spread nationwide to help bolster the program in urban areas. Atlanta was one of the first cities chosen to participate.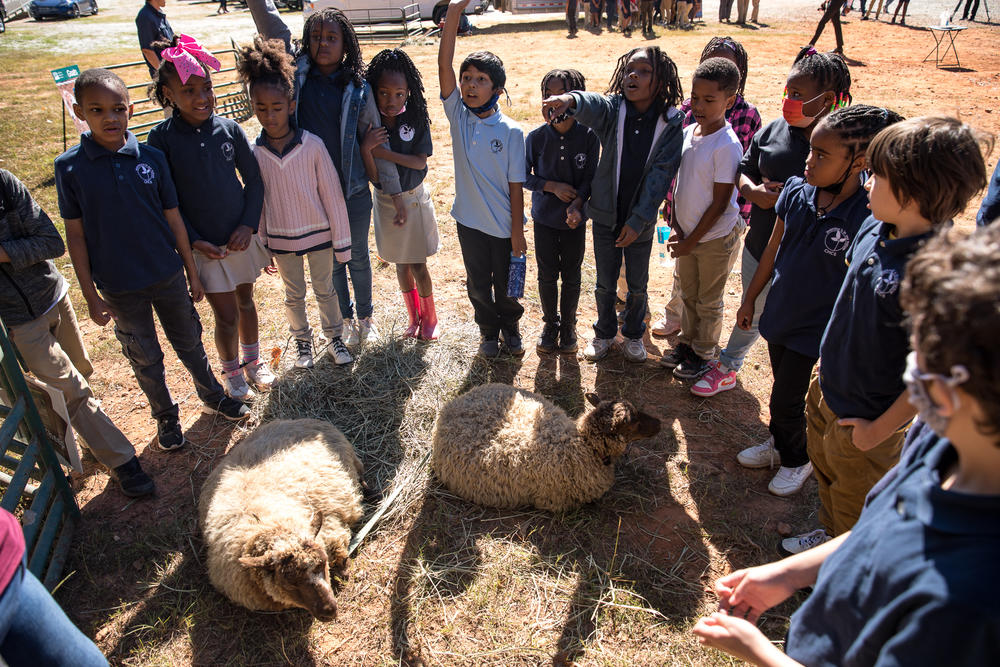 Georgia's agriculture industry brings in nearly $70 billion to the state and is its largest economic driver. The Peach State consistently ranks at the top in the country for products from pecans and peaches to poultry and eggs.
With the booming industry comes hundreds of thousands of jobs that need to be filled. State agriculture leaders are working hard to cultivate interest in those fields at a young age.
Chattahoochee Hills students not only interacted with animals at the event, but also learned about food production and were sent home with seeds of various produce to try to grow in their own backyards.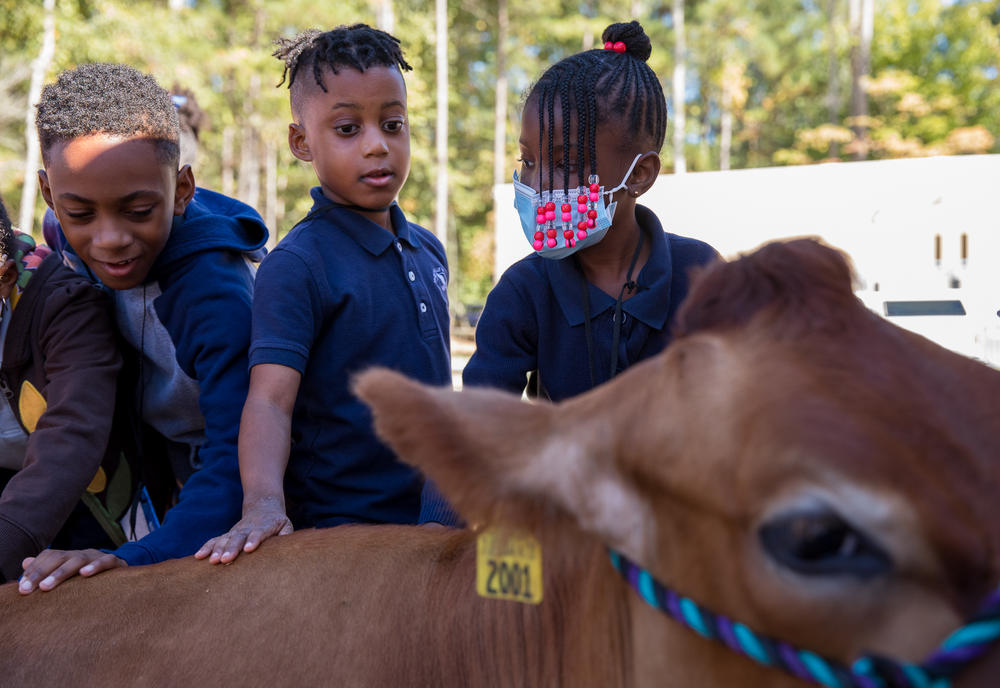 "It's so important for us to bridge that gap so our young people know where their food comes from and hopefully they will play a role in that production in the future," said Arthur Tripp, Georgia state executive director for the USDA Farm Service Agency.
But Chattahoochee Hills students are no strangers to a unique learning experience. Along with the usual topics like math and science, students delve into seminars about art appreciation, environmental awareness and agriculture sustainability. 
Principal Patrick Muhammad said the goal is to cultivate an early interest in agriculture that will hopefully lead to a career.
"Agriculture is the No. 1 business and income of the state of Georgia, but it's always 30,000 jobs short," he said. "There's careers in agriculture — but (students) have no idea about it. So my goal every day is expose them to new opportunities. So as they get into college, start choosing career paths, they can look at agriculture."
The program has additional stops scheduled at Luther J. Price Middle School in Atlanta and Lovin Elementary School in Lawrenceville.
Secondary Content
Bottom Content