Section Branding
Header Content
Political Rewind: Bombshell leak on Roe v. Wade opinion; Special grand jury seated in election probe
Primary Content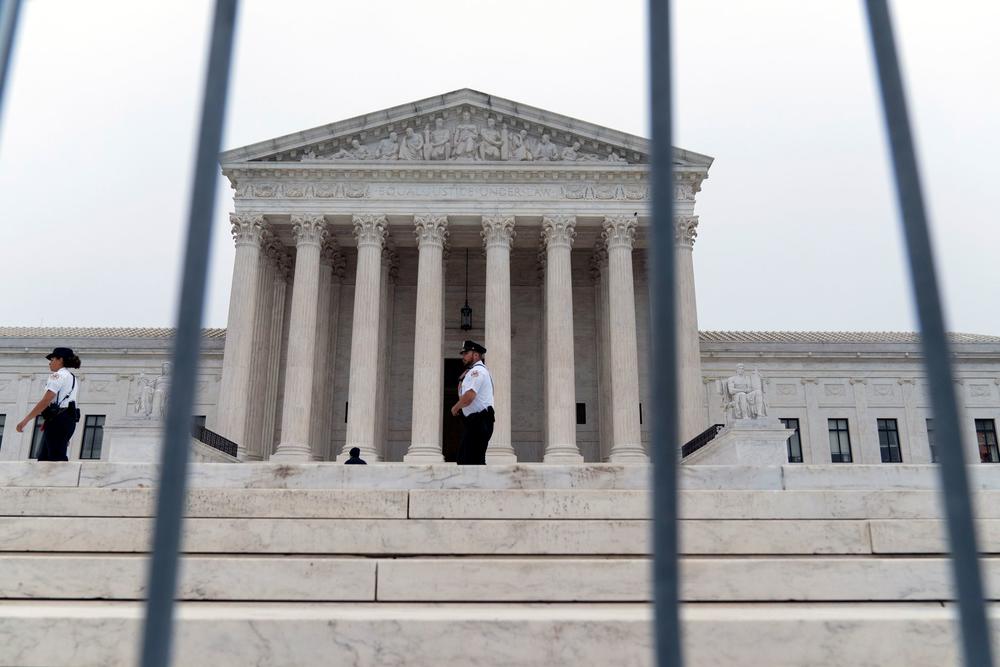 The panel: 
Emma Hurt — Reporter, Axios Atlanta
Stephen Fowler — Political reporter, GPB News
Tamar Hallerman — Senior reporter, The Atlanta Journal-Constitution
Tia Mitchell — Washington reporter, The Atlanta Journal-Constitution
The breakdown: 
1. Opinion over Roe v. Wade case leaked from Supreme Court. 
Politico reported on the leaked the documents.

The draft of the opinion was written by Justice Samuel Alito and circulated in February. 

Georgia native son, Justice Clarence Thomas, joined Alito on the decision. 
Donald Trump's three appointees also voted to overturn the 50-year-old ruling.
Justices Stephen Breyer, Elana Kagan and Sonia Sotomayor were working on dissents.

The Scotusblog on Twitter called the leak, "the gravest, most unforgivable sin."
2. What does the potential ruling mean for Georgia?
If Roe v. Wade  is reversed, it would not federally outlaw abortion. However, it would shift the power to states.
In 2019, Gov. Brian Kemp signed a six-week abortion ban into law.

But, the law is being held up in federal court as they await a final decision from the Supreme Court. 

The Supreme Court leak comes from a lawsuit challenging the constitutionality of Mississippi's ban on most abortions after 15 weeks of pregnancy.
3. Candidates and elected officials weigh in on the new of the leak.
The news comes as 13 states are holding primary elections, including Georgia, where early voting is already underway.
An AJC poll in January showed about 68% of Georgia voters did not want the decision overturned.
Sen. Raphael Warnock, who is running for reelection, has already responded to the news. 
4. Special grand jury seated in 2020 election probe.
Fulton County District Attorney Fani Willis announced her probe early last year.
The jury will look into former President Donald Trump and his allies.
5. Secretary of state debate focuses on 2020 election results. 
On the Democratic side, state Rep. Bee Nguyen is the fundraising frontrunner with more than $1.1 million raised as of the last campaign finance deadline. 
On the Republican side, incumbent Brad Raffensperger defended attacks from U.S. Rep. Jody Hice about certifying the 2020 election results. 
You can watch the remaining Atlanta Press Club debates on GPB TV tonight. 
Wednesday on Political Rewind: 
Emory Law's Fred Smith joins the panel.
Secondary Content
Bottom Content