Section Branding
Header Content
Democrats offer vision for elections in secretary of state primary debate
Primary Content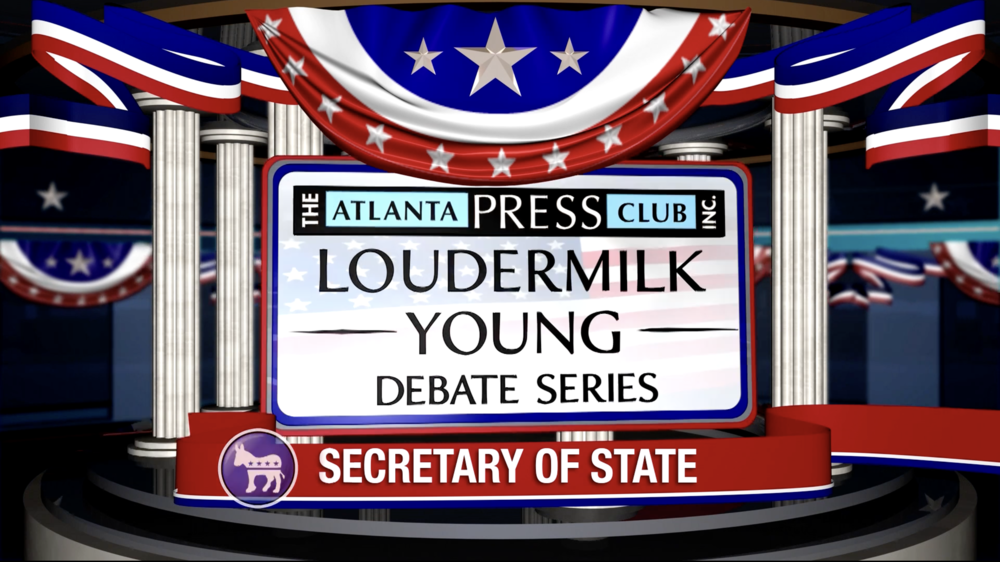 Several Democrats hoping to become Georgia's chief election official outlined their plans for the office in an Atlanta Press Club debate Monday.
Georgia's voting machines and election results have remained in the news for several election cycles — first with the old touchscreen direct recording electronic machines and now with a new ballot-marking device system, and at least some candidates said they support switching voting methods again.
"In 2019, when we debated House Bill 316, every election expert and cybersecurity expert told us that hand-marked paper ballots with an auditable trail is the most secure form of voting," state Rep. Bee Nguyen said. "As secretary of state, I would advocate to moving towards a hand-marked paper ballot system with an auditable trail where voters are able to discern who they are voting for."
All five candidates said if they were elected secretary of state and a Republican presidential candidate narrowly won the state in 2024 they would follow the law and certify results, even if there were questions about the outcome.
"So in the event that, God forbid, Trump was to win an election, I would just have to go ahead and bite the bullet and certify because that's the right thing to do," former state Rep. Dee Dawkins-Haigler said. "That's what we should always do: Do the right thing by all citizens in this country, especially in the state of Georgia."
Current Secretary of State Brad Raffensperger, a Republican, is facing several primary challengers, including one endorsed by former President Trump, because he certified Trump's narrow election defeat and defended the state's election results.
Michael Owens, former chair of the Cobb County Democrats, said that beefing up cybersecurity around elections practices was a top priority.
"We have seen threats from foreign actors such as China and Russia, and we now, unfortunately, have domestic terrorists that are at our backs trying to manipulate election systems," he said. "We have to ensure that we're doing everything we can to make sure our elections are free, fair, safe and secure."
The normally low-key race to run Georgia's state election office and other licensing divisions has become a major focus of both parties in many states after the 2020 election. Nguyen, the fundraising frontrunner, reported more than $1.1 million raised as of the last campaign finance deadline.
Early voting in the primary is underway; election day is May 24.
Secondary Content
Bottom Content