Section Branding
Header Content
Political Rewind: Kemp OKs permitless carry; Perdue swipes at state patrol; Stacey Abrams' new ad
Primary Content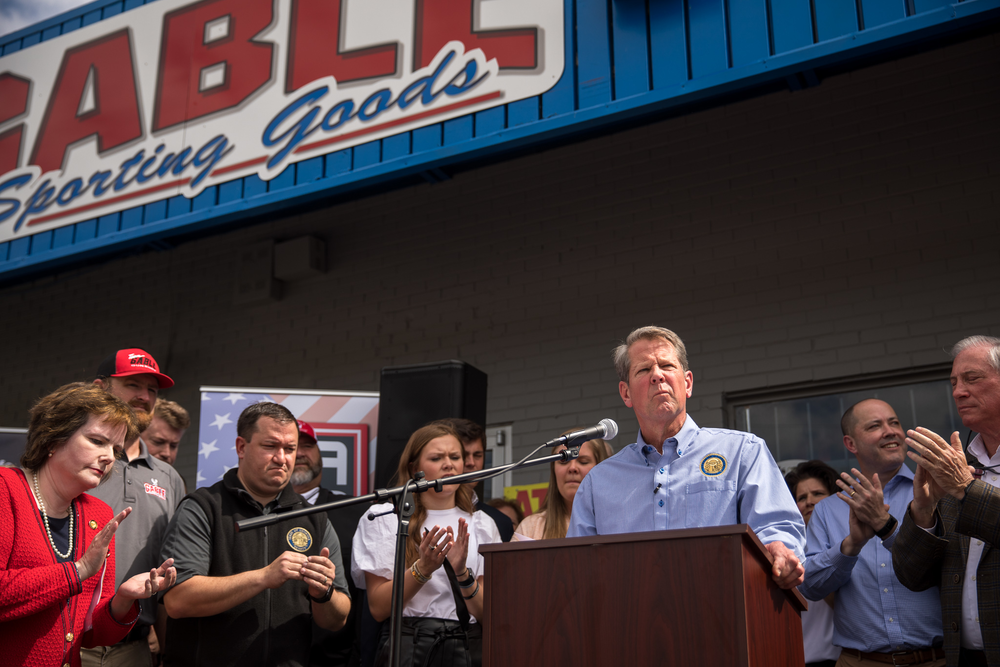 The panel: 
Adam van Brimmer — Editorial page editor, Savannah Morning News  
Greg Bluestein — Politics reporter, The Atlanta Journal-Constitution 
Leroy Chapman — Managing editor, The Atlanta Journal-Constitution 
Riley Bunch — Public policy reporter, GPB News 
The breakdown:
1. Gov. Brian Kemp signs the Constitutional Carry Act into law in Georgia.
Constitutional carry, or permitless carry, removes background checks, licensing requirements and fees for Georgia gunowners to carry a concealed handgun. 

Proponents of the bill said it simply does away with an unnecessary burden on legal gun owners.
An analysis conducted by GPB News found that almost all Georgia counties have over a 90% approval rate for concealed carry applications.

In 2020, more than 280,000 permits were granted with around 5,300 denied — mainly for criminal history.

Georgia is now one of more than 20 states that allow permitless carry.
2. David Perdue takes a swipe at Kemp for an increase in crime. 
​​​​​Perdue singled out the Georgia State Patrol as Kemp was about to sign the constitutional carry measure into law.
 3. Stacey Abrams focuses on her business experience in new ad. 
The new ad comes after Abrams' net worth was reported at $3.17 million.
A recent poll from supporters of Gov. Brian Kemp has clinching the GOP nomination in May, without going to a runoff.
Meanwhile, Florida Gov. Ron DeSantis also said that if Abrams is elected there would be a "cold war" between Georgia and Florida. It's further evidence that Abrams remains a target for Republicans outside of Georgia.
Today is newsletter day for the Political Rewind team. Sign up for the latest edition here. 
Secondary Content
Bottom Content