Section Branding
Header Content
Political Rewind: McMichael plea deal denied; Fulton DA seeks FBI help; HBCU bomb threats
Primary Content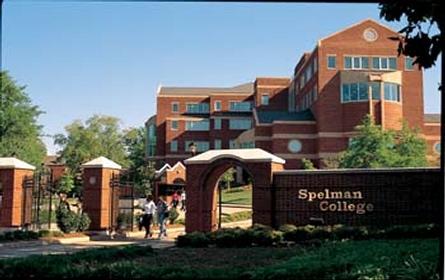 The Panel 
Emma Hurt— Reporter, Axios Atlanta
Steve Fennessy — Host, Georgia Today podcast for Georgia Public Broadcasting
Tamar Hallerman — Senior reporter, The Atlanta Journal-Constitution
Tia Mitchell — Washington correspondent, The Atlanta Journal-Constitution
The Breakdown 
1.  Federal judge rejects plea agreement for man convicted of killing Ahmaud Arbery
In February 2020, three white men, Greg and Travis McMichael and their neighbor William "Rodie" Bryant, chased Ahmaud Arbery down, shot and killed him. 
All three were convicted of Arbery's murder in a state court in November 2021.

The McMichaels were sentenced to life in prison without parole. 
The shooter, Travis McMichael, wanted to enter a plea deal on federal hate crime charges, in hopes of being transferred to federal prison. 

Wood told McMichael and his lawyers they have until Friday to decide to return to his not guilty plea.

Jury selection in this federal trial is slated to begin next Monday, Feb. 7.
2. Fulton County DA investigating former President Trump asks FBI for security help
3. Bomb threats at several HBCUs around the country and state
This week, three Georgia-based historically Black colleges and universities were targeted. 
Atlanta-based Spelman College reported no bombs were found on campus after a thorough search Tuesday. This is the second bomb threat for the women's college in less than a month.
Also on Tuesday, Fort Valley State University told students and staff not to report to campus after a bomb threat was called in there. 
Albany State University reported a bomb threat on Monday. 
4. Will GOP candidate Vernon Jones end his bid for governor of Georgia?
The Democrat-turned-Republican could lead the GOP primary race to a runoff. 
A recent Quinnipiac University poll shows Jones winning about 10% of support in the GOP primary. The same poll shows Perdue trailing Kemp by 7% points. 
5. Bill supporting constitutional carry to be heard in Senate Judiciary Committee today 
Today, the State Senate's Judiciary Committee will hear SB 319, a bill that will allow permitless firearm carry in Georgia. 
Tomorrow on Political Rewind:
The Atlanta Journal-Constitution's Greg Bluestein joins the panel.
Secondary Content
Bottom Content