Section Branding
Header Content
What The U.N.'s 'Code Red' On Climate Means For Georgia
Primary Content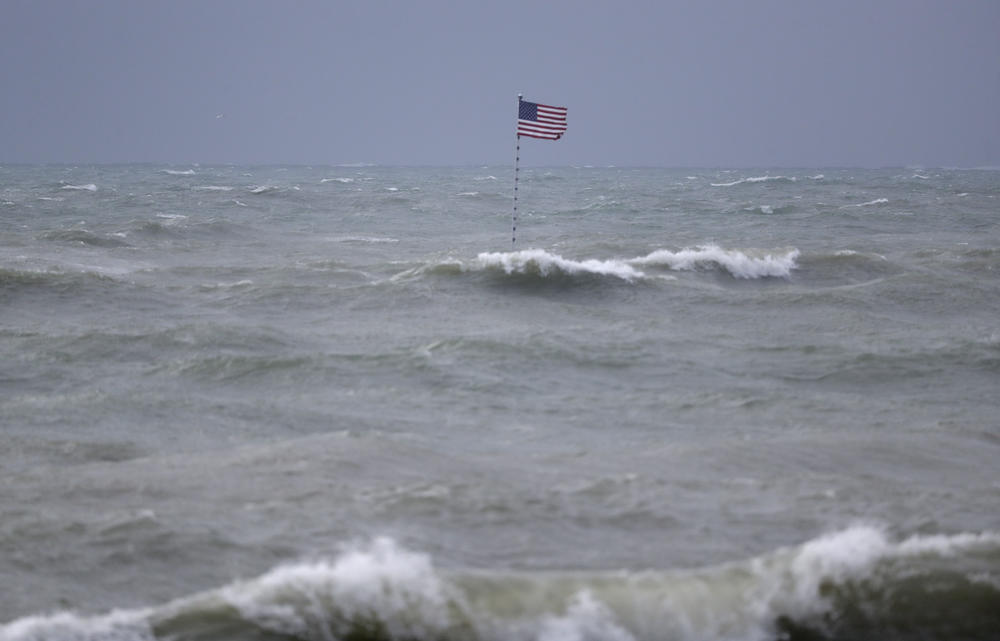 The past five years have been the hottest on record since 1850. That's just one of the findings in a new report by the United Nations. The authors of the report say the world must begin efforts to cool the planet by 1.5 degrees Celsius — that's a staggering 34.7 degrees Fahrenheit — within the next few decades or it'll be too late. So, what does all of that mean for Georgia? For some thoughts on this, we go to Patricia Yager. She's an oceanographer at the University of Georgia and one of the founders of the Georgia Climate Project.
Leah Fleming: So, immediately when I see a report like this, I immediately think about those that believe in science who will nod their heads in agreement, while climate deniers will shake their heads from side to side. So, if we can't agree on a basic set of facts, how in the world can we cool the planet by 1.5 degrees? And I'm wondering what thoughts you have on that through your work.
Patricia Yager: Well, so first of all, if you talk to people around the state, which is something that I've been doing, the deniers are increasingly small in number. And that's backed up by the Yale Program on Climate Change Communication, who's done surveys of the state. And they really show that 70% of Georgians agree that global warming is happening. In my conversations with these folks that have lived in Georgia for a while, most people will tell you that something is different. We call it climate nostalgia. Everyone recognizes that something has changed.
Leah Fleming: This report by the U.N. is massive. What are some of the things that in Georgia we should pay attention to coming out of this report?
Patricia Yager: Well, so the big one for coastal Georgia is, of course, sea level rise, flooded roads, backed up sewers, got some serious infrastructure problems on the coast because of the sea level rise. It's also just the warming up of the water. The water sits higher because it's warmer. Warmer water takes up more space. But there's also changes in rainfall patterns and extreme heat events. Georgia and the South are really much more vulnerable to some of these extreme heat and changes in the water cycle that are impacting us. The storminess, the increasing number of extreme events is really going to hit us hard. And that means talking to folks in agriculture. It means talking to foresters. And those are the folks getting hit pretty hard by some of these changes. 
Leah Fleming: So, what are Georgians getting right, in your opinion, in terms of efforts to address climate change?
Patricia Yager: Oh, well, we're getting a lot right, actually. This is one of the things I'm so excited about. The Georgia Climate Project was an incubator for a project called Georgia Drawdown, and that involves switching to solar or wind. It involves changes in the way we develop soils or manage our forests or our food. And that's unique to Georgia. I mean, there's an international drawdown effort, but Georgia is the first state to come up with this local drawdown program. We're helping look at the urban heat and looking at climate justice and equity in the cities, where folks who are more vulnerable because of economic forces can now hear about solutions. The Georgia Interfaith Power and Light Organization — it's a non-governmental organization — is working with folks to decrease their energy burden by helping poor families improve their energy efficiency in their homes. And that's huge. The energy burden is often the most unjust aspect of climate change in urban environments.
Secondary Content
Bottom Content