Section Branding
Header Content
Pandemic Leads To Health Care Worker Burnout, Career Changes, Hospital Staffing Issues
Primary Content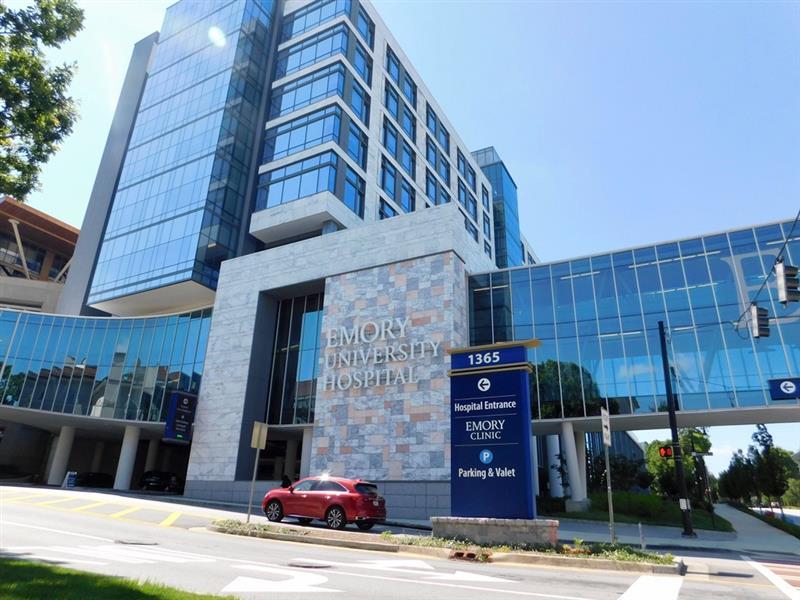 The number of COVID-19 patients hospitalized inside Emory Healthcare jumped nearly fivefold in the first three months of the pandemic, straining the state's largest health system as its doctors, nurses and staff worked tirelessly, tending to sick patients. 
Emory nurse Courtney Lyons shared on her social media that there were no more non-COVID intensive care unit beds in the hospital, and the nursing staff was strained.  
"We are very short on nurses and respiratory therapists, and we're all working overtime," Lyons wrote July 22, 2020. "Our nurses are even having to go down to the (emergency department) to help with critical care patients that don't have an ICU bed."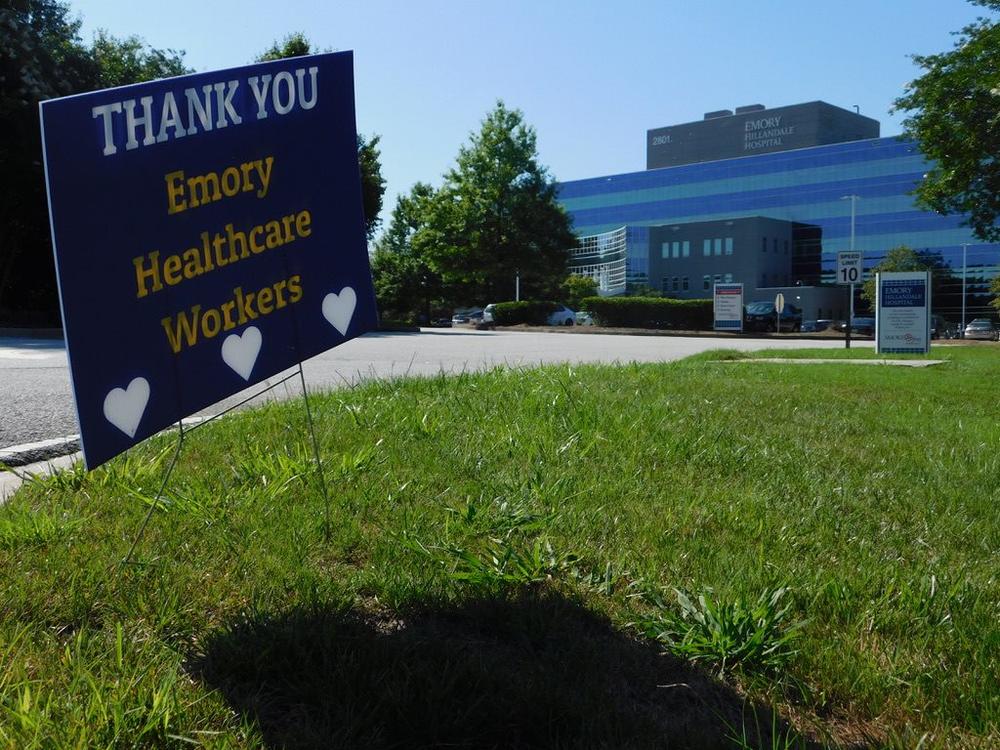 Last July, Emory CEO Jonathan Lewin said the surge in coronavirus cases stretched the hospital's resources.
"But our resolve remains strong, and our teams are rising to the call to ensure our patients and community receive the best care possible," Lewin told GPB News last summer.
READ: 'Wake Up People!' Emory, Georgia's Largest Health System, Sees COVID-19 Cases Jump 5X Since June
Now, Emory and hospitals across the state and the country are experiencing staffing challenges.
"These are the direct result of impact from the COVID-19 pandemic, including increased demand, diminished supply and career transitions by a significant number in the workforce," Lewin wrote in a letter addressed to physician colleagues obtained by GPB News. "We know that these challenges have an impact on your patients, particularly around access to your practice."
Causes of the supply crunch include nurse burnout from pandemic duties, an aging workforce, and RNs leaving for jobs that are less stressful — and often higher-paying.
Pumping up the pay
Some health systems in the state are paying bonuses of more than $10,000 to attract nurses. Piedmont Healthcare, which is rapidly becoming Georgia's biggest health system, said it has offered bonuses of up to $30,000, a figure that has startled local health industry officials, according to Georgia Health News.
To help retain and recruit new staff at Emory, Lewin listed "immediate measures to take to further invest significantly in our staff and their future at Emory Healthcare."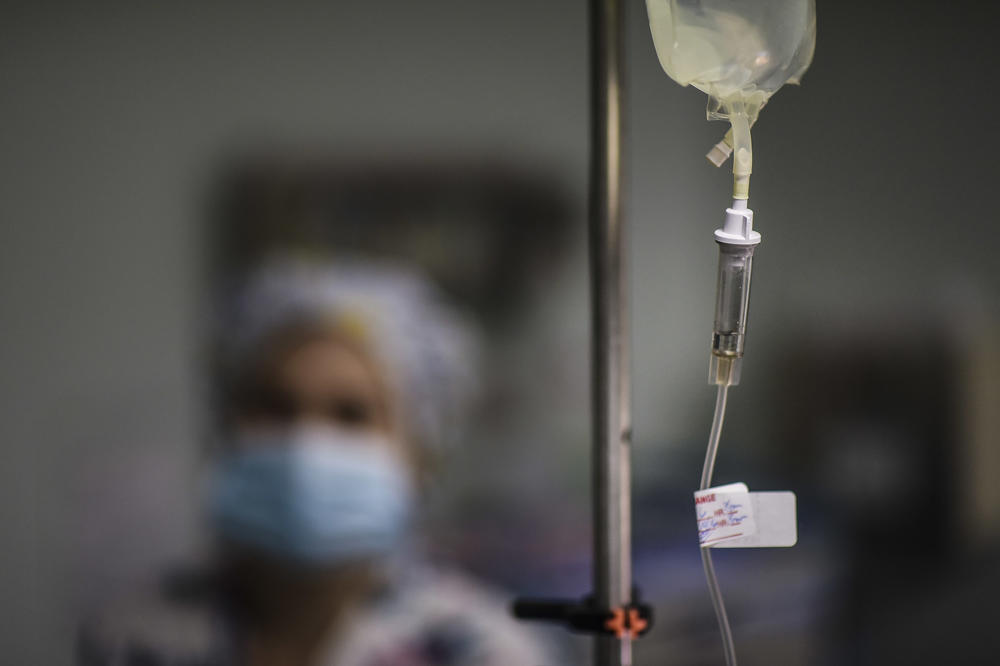 Some of these measure include pay increases, effective July 25, for different types of nursing, tech and patient care positions.
Emory Healthcare also provided merit increases for all positions in January 2021 and reinstated its 403(b) match and employer contribution, which both were paused last summer to aid financial recovery, Lewin wrote.
Pay premiums will be provided for select clinical positions, and the system is offering an employee referral program with monetary bonuses for hard-to-fill positions.
Public health needs a 'pipeline'
Georgia Department of Behavioral Health and Developmental Disabilities Commissioner Judy Fitzgerald said a workforce shortage is the biggest challenge facing workers in crisis centers.
MORE: This Is What Happens When Georgians Experience Mental Health Or Addiction Crisis
Fitzgerald agreed the pandemic intensified the stresses on health care workers.
"These are really hard jobs to work in crisis," she said. "It's high burnout, always has been. I think, during the pandemic that really got amplified."
But unlike the Emory Healthcare system, the state can not always offer financial incentives to work in public health.
The DBHDD commissioner acknowledged that state employees on community service boards, in state hospitals and in crisis stabilization units often work for below-market pay.
"So they tend to be mission-driven folks," Fitzgerald said.
As much as the department appreciates support from people who recognize the need for crisis services, more is needed to attract workers.
"We feel like it's really critical to know that we're going to have to build a pipeline in Georgia to have a behavioral health workforce of the future," Fitzgerald said.
The need for registered nurses is expected to grow by 12% from 2018 to 2028, compared to 7% growth across all occupations, according to the Bureau of Labor Statistics. Similarly, the need for licensed practical nurses is projected to grow by 11% and nursing assistants by 9% over the same period, according to RegisteredNurses.org.
Secondary Content
Bottom Content