Section Branding
Header Content
As This Atlanta Couple Returned Home A Year Ago, Georgia Marked Its First COVID-19 Death
Primary Content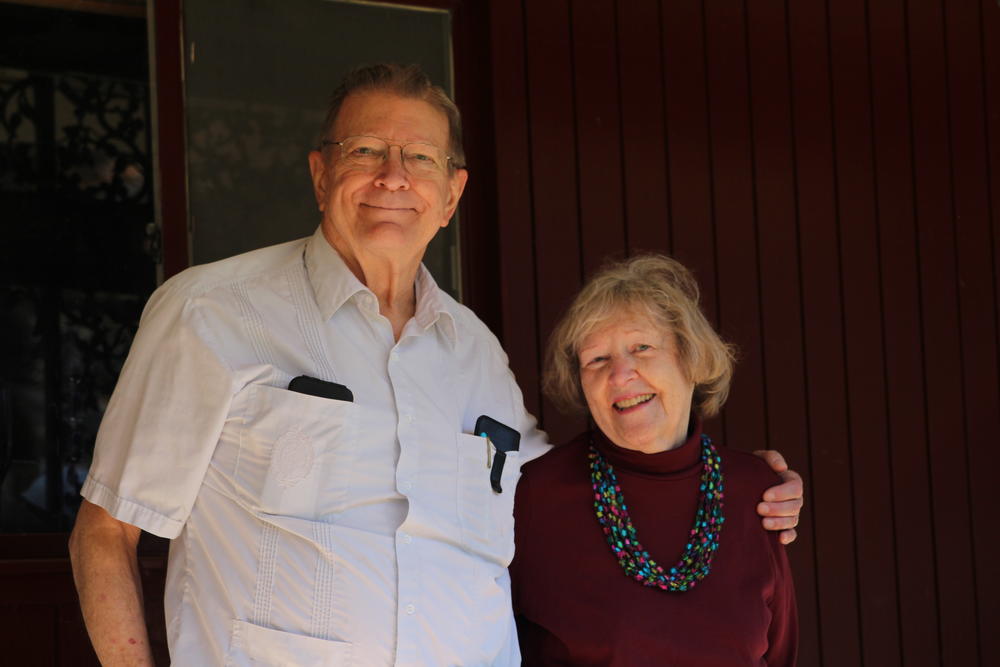 Roughly a year ago, many Americans watched Wuhan, China, with worry and fear. But not Clyde and Renee Smith of Atlanta. They were blissfully unaware that the novel coronavirus they had recovered from would kill more than 15,000 Georgians and more than half a million Americans. Despite the deaths, we aren't as afraid now, even though experts say it will take still more vigilance to end COVID-19.
The 80-year-old Smiths flew to Tokyo and boarded a cruise in mid-January last year. They expected to return home early the next month.  
"But on February the 4th is when they found out that a man who had disembarked at Hong Kong actually had been diagnosed with the virus," Renee Smith said. "So, they told our captain that no one could leave the ship." 
Renee Smith and her husband of 59 years, Clyde, were quarantined off the coast of Japan aboard the Diamond Princess cruise. 
MORE: Atlanta Couple Tests Positive For Coronavirus Aboard Cruise Ship 
At the time, the ship's 3,700 passengers accounted for more than half the reported cases of SARS-CoV-2 outside of mainland China. Fourteen on the ship would die.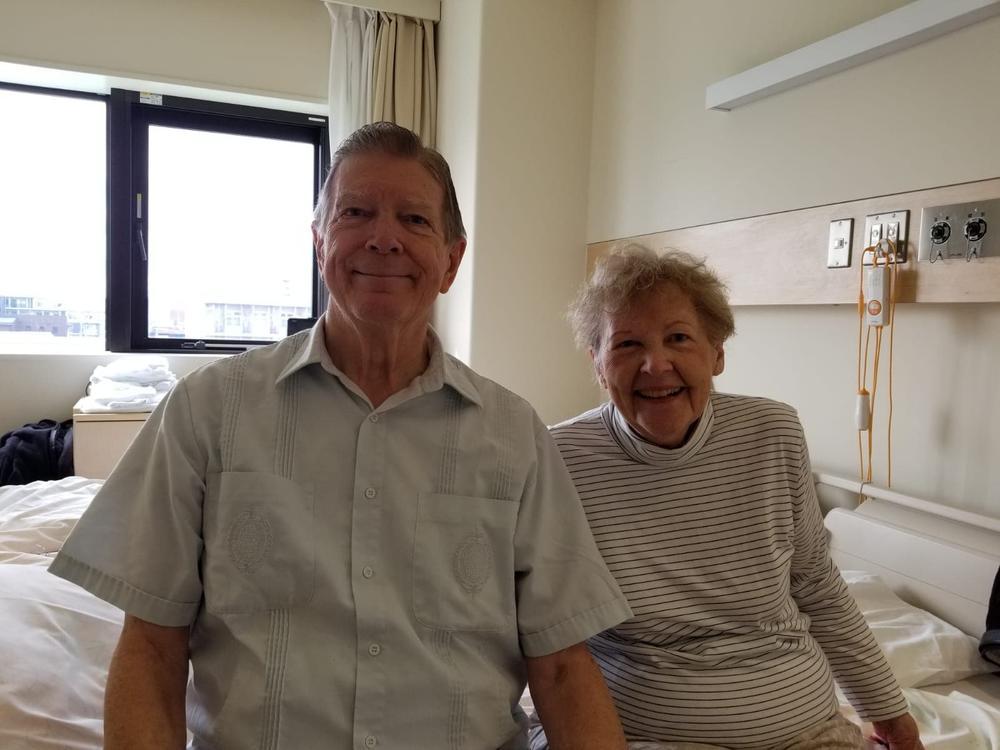 That was early in February, before the World Health Organization officially named the disease COVID-19. "COVI" comes from coronavirus. The "D" stands for disease. The 19 represents 2019, the year the virus was first identified, in December. 
But at the time, the Smiths didn't know to be afraid.  
While they were in the Japanese hospital, a friend told them new virus was like influenza, though Clyde Smith said he and his wife never even felt flu symptoms. 
While a CT scan showed pneumonia in his lungs, he never felt short of breath. He wouldn't have even known about the pneumonia without that scan.  
Staff treated them well and the Japanese government picked up the cost of their care. 
Clyde Smith said he'd previously been in a lot of hospitals visiting because he worked in sales of medical diagnostic tests and reagents. 
"And I covered Georgia and South Carolina for a manufacturer that was based in Los Angeles," Clyde Smith said. "Anyway, the Japanese hospital was the newest, most modern and fanciest hospital I've ever been in." 
The room in Tachikawa Hospital was tiny, but had a gorgeous view of Mt. Fuji. 
"The beds were absolutely wonderful," Renee Smith said. "They were firm and nice and they had the best pillows I've ever slept on. There were kind of like beanbag head pillows. They were so comfortable, though."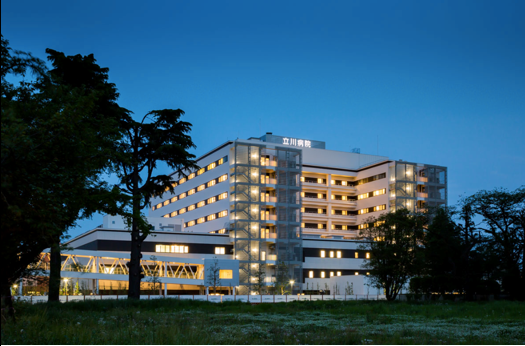 Tachikawa Hospital Director Dr. Hideo Mitamura wrote a personal email to the Smiths after their safe return home. He made jokes about the food and confided to the couple how nurses learned to enjoy donning protective gear each day to care for the five people in the COVID-19 unit. 
"Just for your memory, I am attaching pictures of my hospital," Mitamura wrote. "I guess you did not have enough time to see this hospital from outside. I spent 7 years here and led the construction of the new building which I am proud of. I hope someday you visit here again once turmoil is over." 
In closing, Mitamura said he would retire, effective the following day.
From overseas quarantine to pandemic at home
Cleared of the virus, the couple headed home.
"When we first returned on March the 5th, I believe it was, we were the first ones in Georgia to have had the virus." Renee Smith said. 
Or so everyone thought at the time. Later we would learn a death on the same day the Smiths got home was due to COVID-19. 
Back then, test kits were hard to find. Gov. Brian Kemp announced the first confirmed fatality a week later during a March 12 press conference. 
"Today, it is with great sadness that we have to report the state's first patient death from COVID-19," Kemp said. "The individual, a 67-year-old male, was hospitalized at WellStar Kennestone since testing positive for COVID-19 on March the 7th." 
That came when the outbreak in Albany, likely tied to that first death in March, was just starting. By the end of March, the southwest Georgia city competed with outbreaks in Italy and China for headlines.  
MORE: How Albany Emerged As A Global COVID-19 Hotspot 
Kemp declared a public health state of emergency soon after.  
"Fourteen days to slow the spread" of coronavirus was the advice around the nation. 
As people began panic buying and hoarding supplies, the Smiths enrolled in an Emory study looking at antibody levels. 
"And we're still part of the study now," Clyde Smith said. "It was about less than a month ago, I guess, that they took our blood again." 
Consistent access to COVID-19 testing continued to be a problem through May. A wave of cases and deaths erupted over the summer.  
'This Is A Tsunami:' Health Care Workers, Angry Over Rising COVID-19 Cases, Want Mask Mandate 
But by fall, researchers felt confident vaccines were on the way.  
Now we have three.  
But Dr. Colleen Kraft with Emory recently said we can't let the vaccines make us complacent.  
"I believe that if we all would have worn masks and taken (the pandemic) seriously in the very beginning, we wouldn't have need for a vaccine," Kraft said. 
And while many are more than eager to get back to normal life, Kraft said we must see the pandemic through. 
"I think, in general, we need to continue to push forward and do every single thing we can, including our own personal responsibility to wear masks, hand hygiene, socially distance and not congregate indoors," she said. 
The Smiths took their second dose of the Moderna vaccine last month.  
Now the grandparents of eight look forward to more time with family ... and hugs.
Secondary Content
Bottom Content