Section Branding
Header Content
Emory Doc: Johnson & Johnson 1-Shot COVID-19 Vaccine 'Definitely Has Less Side Effects'
Primary Content
Public health officials anticipate the emergency use authorization for Johnson & Johnson's one-shot COVID-19 vaccine. GPB's Ellen Eldridge has more.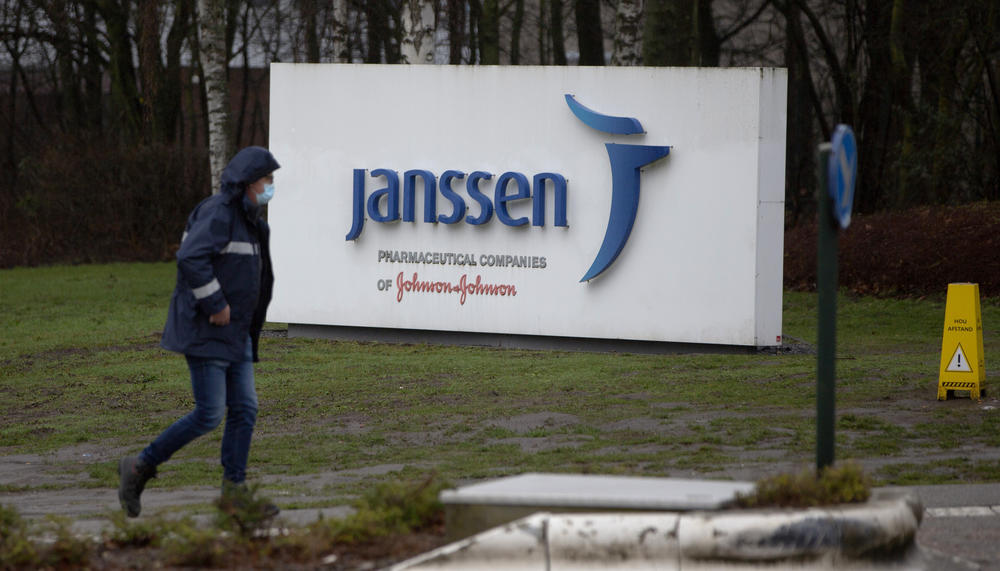 The U.S. Food and Drug Administration's Vaccines and Related Biological Products Advisory Committee is discussing on Friday the newest vaccine against COVID-19 for emergency use authorization.
While the Johnson & Johnson vaccine is not as effective at preventing new cases of COVID-19 as the Moderna and Pfizer brands, the one-shot vaccine is 85% effective at preventing severe disease.
That's great news, according to Dr. Colleen Kraft, the associate chief medical officer at Emory University Hospital and associate professor at Emory University School of Medicine.
Kraft says the difference in manufacturers is the technology used. Moderna and Pfizer both use mRNA technology, and Johnson & Johnson's is an adenovirus vector vaccine.
"A part of the SARS-CoV-2 virus is put into a different virus vector that then infects the cells and replicates and creates some of those aspects of the virus that our immune system makes antibodies against," she said.
Vaccines of this type have been well-studied in clinical trials, and viral vector vaccines have been used to respond to recent Ebola outbreaks, according to the Centers for Disease Control and Prevention.
MORE:
A third vaccine to help halt the coronavirus pandemic is a welcome addition to our armamentarium, Kraft said.
"The nice thing about the Johnson & Johnson is that it definitely has less side effects," she said. "That's probably because it's just less reactive to our immune system."
The point of getting an influenza vaccine, she said, is to actually decrease severe disease.
"It's also been shown that if you vaccinate, for instance, influenza vaccination in health care workers, actually the mortality of the patients they care for improves," Kraft said.
Secondary Content
Bottom Content