Section Branding
Header Content
'Critical' To Enroll Children In COVID-19 Vaccine Trials Now, Emory Doctor Says
Primary Content
While scientists initially believed children infrequently transmitted COVID-19, data show children do catch, transmit and die of COVID-19-related complications.
That's why now is the time for clinical trials of a pediatric vaccine, says Dr. Evan Anderson, an associate professor of pediatrics and medicine at Emory University School of Medicine.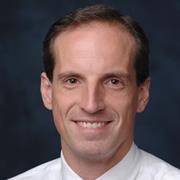 "Increasingly, it's apparent with outbreaks occurring at camps and now in schools that that clearly can happen, that they transmit to one another and to other susceptible individuals," Anderson said. "So, our parents, our teachers, our grandparents are all at risk potentially of acquiring SARS-Cov-2 from their children."
RELATED:
More than 100 children have died of COVID-19 in the United States, Anderson said, which is more than the number of pediatric deaths from rotavirus, hepatitis A or varicella, commonly known as chickenpox, before those diseases had vaccines available for children. At least six children in Georgia have died of coronavirus, according to the state department of health.
While one Phase 3 vaccine study has opened enrollment for people as young as 16, Anderson said all children are at risk from COVID-19.
"A number of us believe that it's actually very critical at this stage, given the substantial morbidity and even mortality that we're seeing in children, that efforts to develop a pediatric indication for vaccines not wait until the efficacy data is in from the Phase 3 studies," Anderson said.
The doctor compared the process to previously developed and licensed vaccines for polio, measles, mumps, rubella and chickenpox.
Efficacy data from adult Phase 3 studies is not needed to license the vaccine in children for a number of the vaccine studies that are in Phase 3 clinical trials here in the U.S., Anderson said, adding that tens of thousands of adults have already been vaccinated in ongoing trials.
MORE: COVID-19 Vaccine Study Moves Into Final Phase With 30,000 Human Volunteers
"We owe it to our children to not delay moving forward initial studies to evaluate promising vaccine candidates," Anderson said. "And we believe that this is a very important and critical thing to be doing right now, so that we would stand a better chance of having a potentially licensed vaccine for children before the next school year begins."
The Pediatric Research Equity Act gives the U.S. Food and Drug Administration the authority to require manufacturers to conduct pediatric studies of both vaccines and drugs, but, ultimately, it's up to manufacturers to present a plan to the FDA to open clinical trials to children, Anderson said.
President Donald Trump has said a vaccine could be available as early as next month, although medical experts have said a vaccine likely won't be ready until sometime next year.
More than 6.7 million people in the United States have contracted coronavirus, with nearly 200,000 people dying from the virus. In Georgia, more than 300,000 have been infected and over 6,600 people have died of COVID-19.
Secondary Content
Bottom Content