Section Branding
Header Content
COVID-19 Vaccine Study Moves Into Final Phase With 30,000 Human Volunteers
Primary Content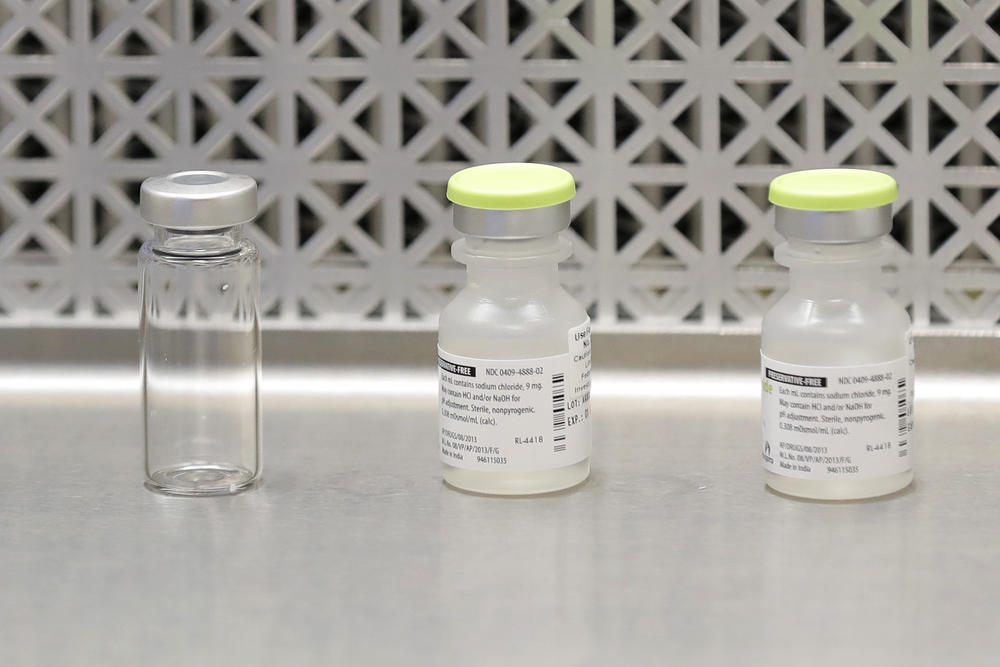 The first vaccine against COVID-19 tested in the United States is moving into its final phase with promising results and 30,000 human volunteers who are not infected with the disease.
Dr. Nadine Rouphael, one of the authors on the study, said the third and final phase will determine whether mRNA-1273 will protect people against the SARS-COV-2 virus.
The vaccine, known as mRNA-1273, was co-developed by the Cambridge, Massachusetts-based biotechnology company Moderna, Inc., and the National Institute of Allergy and Infectious Diseases (NIAID), part of the National Institutes of Health.
The first phase of the trial showed the vaccine was well tolerated, meaning any side effects were considered mild.
"It has also shown that the vaccine is able to induce a good immune response," Rouphael said.
MORE: Emory's Antibody Study Sheds Light On COVID-19 Immunity
Emory's study consisted of 45 healthy adults, 18 to 55 years of age, who received two vaccinations, 28 days apart, with mRNA-1273 in a dose of 25 μg, 100 μg, or 250 μg. There were 15 participants in each dose group. Three participants did not receive the second vaccination.
One of those participants, 65-year-old Norman Hulme, compared it to a flu shot.
RELATED: 'It's An Honor' Says Local COVID-19 Vaccine Trial Participant
"They wanted to observe me for the next hour just to make sure that there wasn't some instant reaction or a bad side effect," Hulme said.
It didn't hurt and he didn't notice anything remarkable afterward.
"Side effects included pain at injection site and fatigue, some chills and headaches," Rouphael said.
Volunteers in Phase 3 won't know if they're getting the real shot or a placebo.
After two doses, scientists will closely track which group experiences more infections as they go about their daily routines, especially in areas where the virus still is spreading unchecked.
"Unfortunately for the United States of America, we have plenty of infections right now" to get that answer, NIH's Dr. Anthony Fauci recently told The Associated Press.
Several other vaccines made by China and by Britain's Oxford University earlier this month began smaller final-stage tests in Brazil and other hard-hit countries.
Next up in August, the final study of the Oxford shot begins, followed by plans to test a candidate from Johnson & Johnson in September and Novavax in October — if all goes according to schedule. Pfizer Inc. plans its own 30,000-person study this summer.
NIH Director Francis S. Collins said that having a safe and effective vaccine distributed by the end of 2020 is a stretch goal, "but it's the right goal for the American people.
"The launch of this Phase 3 trial in record time while maintaining the most stringent safety measures demonstrates American ingenuity at its best and what can be done when stakeholders come together with unassailable objectivity toward a common goal."
People interested in volunteering for a COVID-19 prevention clinical study may do so here.
Secondary Content
Bottom Content