Section Branding
Header Content
Few Problems, Fewer Voters In Georgia Runoff Election
Primary Content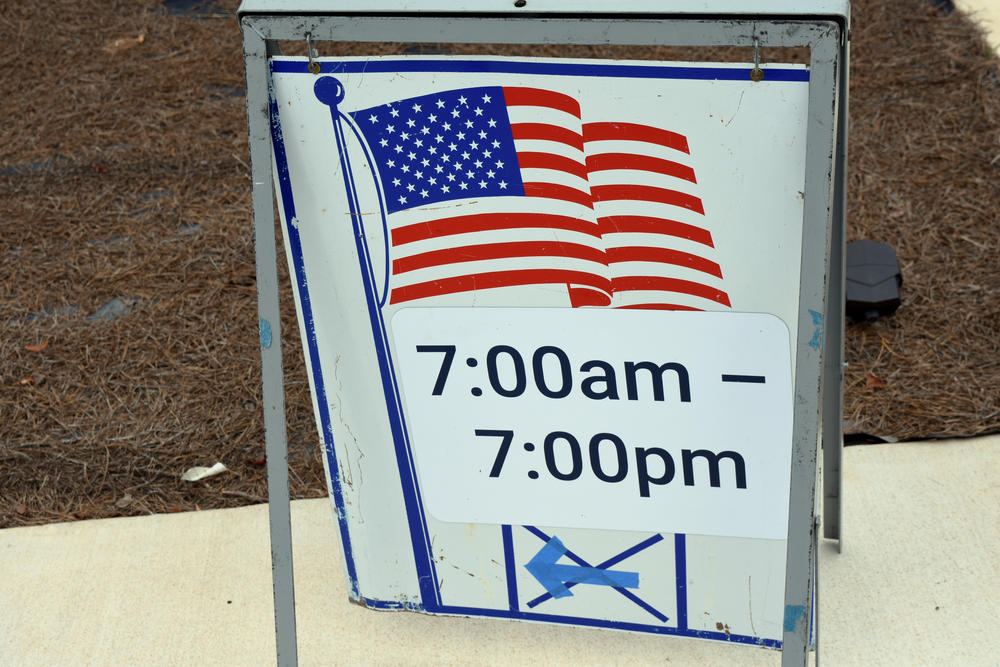 Polls will stay open later in at least two Georgia counties Tuesday after election workers had issues with the state's new touchscreen voting system, but several high-profile runoff races saw generally lower turnout across the state.
Floyd County in northwest Georgia will keep voting locations open until 9 p.m. after poll workers were unable to boot up the ballot-marking devices to start the voting process. Republican voters there are deciding between Marjorie Taylor Greene and John Cowan for the 14th Congressional District runoff, which will effectively decide the winner in November in the heavily-conservative district. 
In Macon-Bibb County, two precincts opened late after issues with the poll pads used to check in voters and will be open until 7:30 p.m. About 18% of the county's 107,000 active voters cast their ballots ahead of Election Day in a race that includes the mayoral runoff between Lester Miller and Cliffard Whitby.
At several Gwinnett County polling places that experienced delays in June's election because equipment was delivered late, turnout was light and voters waited less than 10 minutes during lunchtime.
Overall, more than 390,000 Georgians participated in the three-week early voting period or submitted mail-in absentee ballots, with about 60% of those early votes coming by mail, according to absentee voting records.
There is no statewide race on the ballot, but in addition to the 14th Congressional District race voters will decide both nominees for the 9th Congressional District, the Democratic nominees for Fulton County District Attorney and Sheriff and the Democratic nominee for the 1st Congressional District, among other contests.
A record 1.2 million people used absentee mail-in ballots in the June 9 primary after the secretary of state's office mailed applications to all active voters because of the coronavirus pandemic.
After several high-profile problems with metro Atlanta polling places during the primary, state and local officials promised to hire and train more poll workers and improve the voting process.
A dataset created by GPB News shows the problems were most severe in polling places that serve a larger number of people and in non-white areas.
Secondary Content
Bottom Content