Section Branding
Header Content
How A Lawyer Becomes Green Lantern For Dragon Con
Primary Content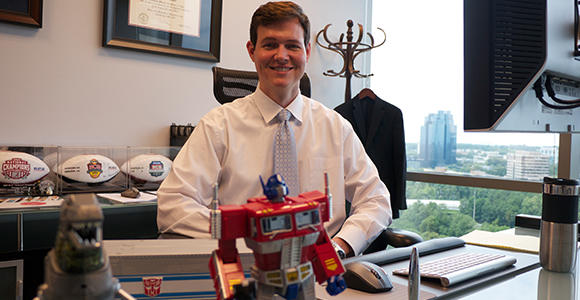 Update Required
To play the media you will need to either update your browser to a recent version or update your
Flash plugin
.
By day Cliff Tunnel practices patent law. But over Labor Day weekend, he's indulging his nerdy side and dressing up as comic book hero Green Lantern for Dragon Con, Atlanta's mega sci- fi, fantasy, literature and gaming convention.
This practice, known as cosplay, a mash-up of the words costume and role play is accepted and expected at Dragon Con.
Initially the buttoned up attorney was not sold on the idea.
"I started (going to) Dragon Con in 2006," says Tunnell. "Even though I've always been into nerdy stuff like sci-fi and comics, (Dragon Con) didn't sound like something I would enjoy. But (my friend) finally convinced me and he was like, but you've got to make a costume."
"I was like, what am I getting myself into?"
Luckily Tunnell's mom, a talented seamstress, lent him a hand to create a costume of the villain "The Monarch", a character from "The Venture Brothers" show from the Cartoon Network.
Since then he has created more than 20 costumes to wear for the event.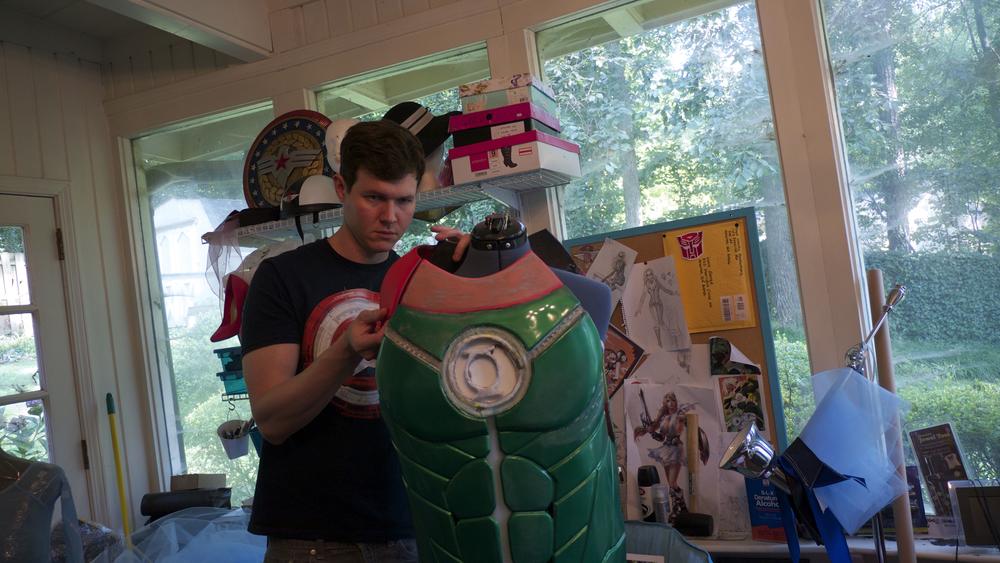 He will be wearing his Green Lantern garb for Friday night's costume contest. He has been cobbling it together from scratch with a combination of materials:EVA foam, wires, plastic and lights.
In addition to that, he is creating a 50 watt power battery that when tapped will add dramatic flair to his costume.
"It has three spotlights in it so that when I actually activate it, it can light up an entire room," he explains.
Tunnell used to be an electrical engineer so concocting those types of special effects are second nature to him.
Bending the foam and plastic into shapes that will fit around his shoulders and other body parts have proven challenging however. He turns to a heat gun to make the materials more pliable.
After painting the plastic the trademark "green", he sands it down to give it a finished look.
But no costume is ever truly complete he notes.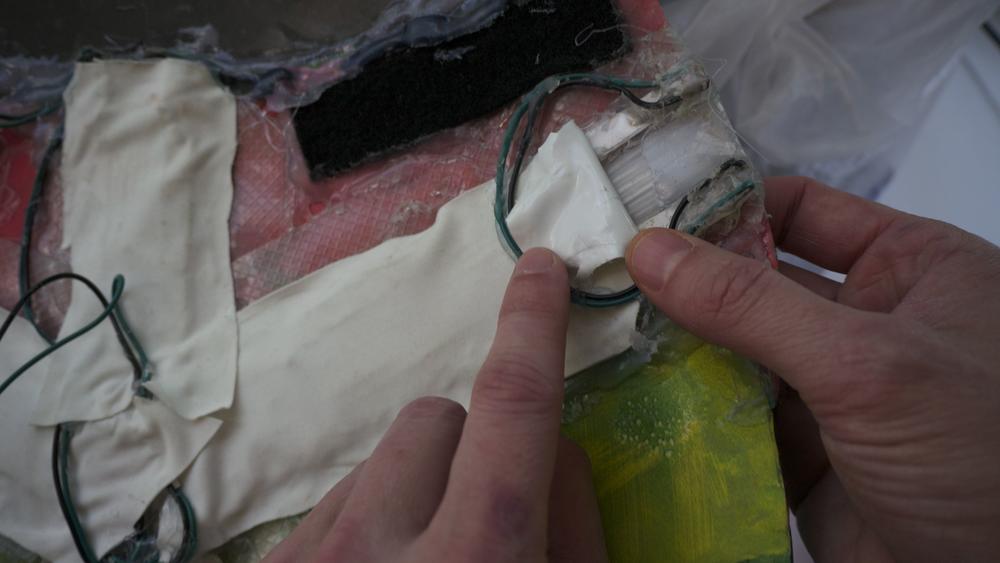 "This is the part of costume making where in your head you're like that'll take 20 minutes - I'll have that piece done. And then three hours, you kind of get this OCD. No there's a little pop mark. I just need to add a little bondo and then resand it. What it all comes down to is how much time you have left."
"I'm hoping this year that it actually turns out the way I always envisioned it."
Secondary Content
Bottom Content