Section Branding
Header Content
Mercy Street And What Else Will Trend In 2016
Primary Content
Welcome to 2016! With a new year comes new trends, ideas and technologies. Thanks to the Washington Post and some other sources, we already have a sense of what will be big this year. And we want to share a few of them with you.
So remember the name Mercy Street and these two other things that will be trending in 2016.
1.) Mercy Street: Based on the accounts of doctors working at a Civil War hospital in Virginia, consider this Masterpiece drama the next big thing. It combines two winning combinations: period pieces and medical dramas. It premieres January 17 at 10 pm.
2.) Winning A Public Media Reality Cooking Show Contest: Getting Gordon Ramsay to berate you while trying to make the best bacon flavored creme brule is so 2015. The next celebrity chef will emerge from the Create TV Cooking Challenge. All you have to do is submit videos of two minutes or less sharing a recipe, tip or project to the Create TV Channel and you could win a spot on the channel. The contest runs from February 8, 2016-February 29, 2016. Check out the rules.
3.) Being A Public Radio Nerd: Sorry Marvel, being a comic book nerd is so yesterday. Being a public radio nerd is so now. For "Wait, Wait Don't Tell Me" fans, those who consider listening to "All Things Considered" with Rickey Bevington a 4pm appointment worth keeping and thrive on "This American Life", this is the year. Plus there is a fashion accessory to show for it, the "Public Radio Nerd" sweatshirt.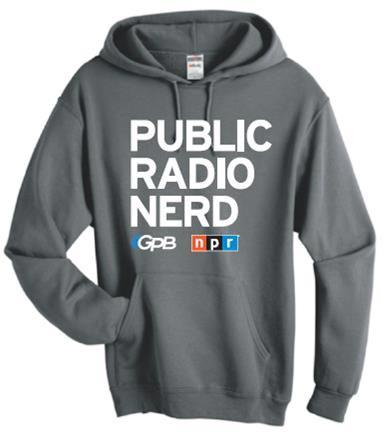 Secondary Content
Bottom Content