Section Branding
Header Content
Life Through an Ultra-Wide Lens
Primary Content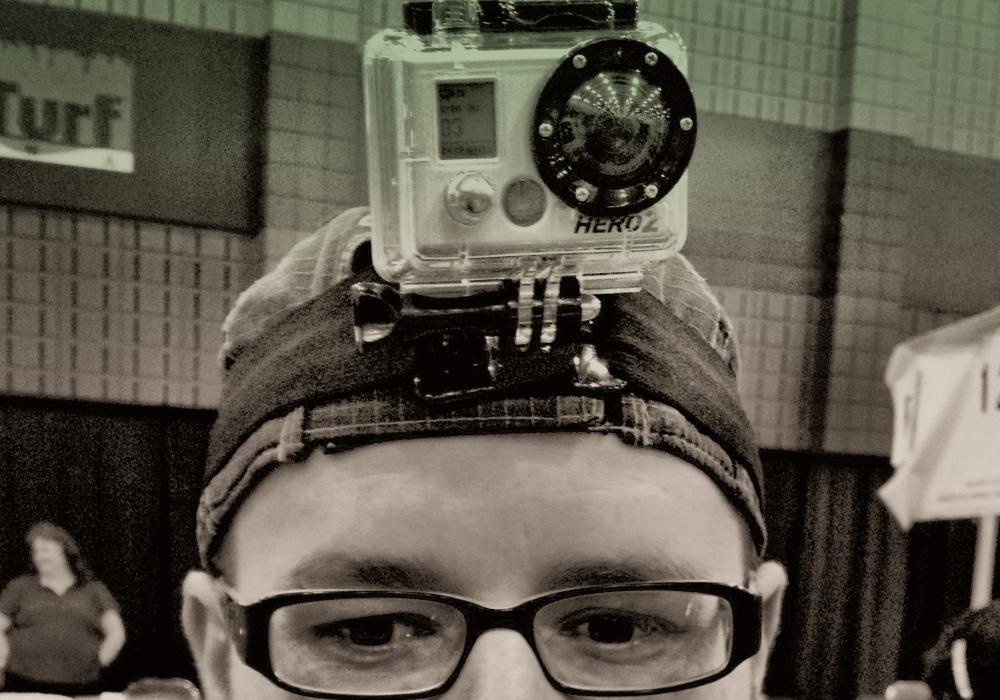 As video specialist, and queen of equipment inventory here in the Education and New Media department, I get first dibs on any new cameras and accessories that come in…I love, love, love this part of my job!
Just last year, we created an educational video series called Fast Forward, in which we traveled all over Georgia in search of some cool, creative, and even unfamiliar STEM careers. To accomplish this our equipment had to be lightweight, compact, have multiple uses and be easy to learn as we journeyed.
Some of the best footage we captured came from this amazing little beast of a camera, called a GoPro. Not only does it fit in the palm of your hand, but there are tons of accessories that make it perfect for just about any, normal to down right outrageous, situations you can think to capture. I've seen them mounted on animals, on and in vehicles, strapped to people doing extreme sports or house hold chores, and even on baby. While shooting Fast Forward, we took our GoPro's zip lining, racing, into the clouds, and underwater with our sea turtles friends. All without actually seeing what we were capturing until the end of our shoots.
Finally, The GoPro app was released, which gave us full control of the camera remotely using an iPhone, Android, or tablet. It's free, let's you change your video settings in real time and has a live preview mode. With the latest release of the app and the GoPro Hero 3, we have an affordable and creative way to enhance our show. I overheard someone mention a remote control helicopter the other day…oh, the possibilities!
Check out some of our GoPro footage in the video below and share some cool videos of your own.
Secondary Content
Bottom Content