Section Branding
Header Content
Future Perfect Podcast: Curant Health's Prescription For Growth
Primary Content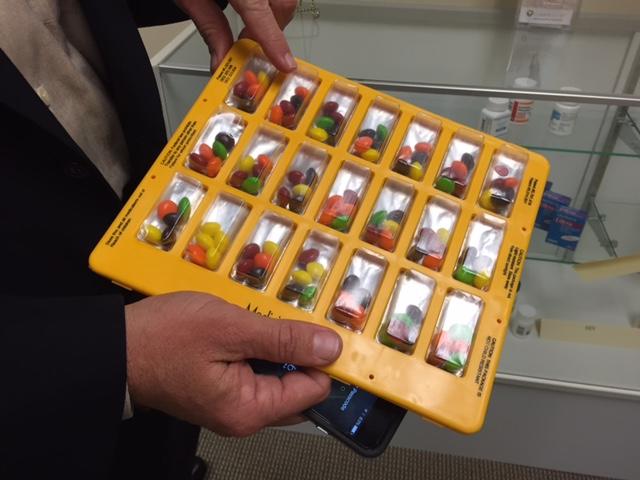 Smyrna-based Curant Health has been designated one of America's fastest growing companies for the last three years by Inc. Magazine. That's pretty impressive - especially when you consider that Curant was founded in 2000.
Maybe it's finally getting some attention in a country that has become increasingly obsessed with any options that smooth over the roadblocks that lie in the path between patients and optimum healthcare. In Curant's case, the problem involves the blizzard of pills and prescriptions that many people with chronic health conditions have to deal with in their lives.
Curant Health's solution? A comprehensive medication management plan that includes a designated pharmacy-certified patient care specialist to get info from patients regarding lifestyles that would impact their regimens. Curant then inputs that data into MedPlan, its proprietary software platform for doctors that was a finalist in a Microsoft innovation competition. The company fills the patient's prescriptions from its own pharmacy, using specialized packaging ("No more brown bottles," says Curant chief operating officer Marc O'Connor), and then ships them to patients for free. It's Curant, not patients, that keeps track of refills and the need for new prescriptions.
That solution allowed Curant to exceed $100 million in revenue in 2014 and add room to its Smyrna offices. It's now helping tens of thousands of patients in all 50 states, and O'Connor says it works with all the major healthcare provider and payor networks. Curant boasts of a 98 percent patient retention rate. In addition to Inc. Magazine, Curant has been recognized by Atlanta-based organizations for its recent rapid growth.
This Future Perfect podcast clocks in at approximately 30 minutes, but I believe O'Connor is an engaging interview, freely sharing his sharp opinions about the state of U.S. healthcare. Local entrepreneurs interested in how an Atlanta-based startup that promises a lot of industry disruption can fight a lot of headwinds to enjoy such fast growth - or those who have encountered their own problems with prescription management - should give a listen.
Curant's founders all had family members with health issues that inspired them to come up with a solution, but three of the four founders had engineering backgrounds rather than healthcare industry origins. You'll hear a lot of that focus on process and organization in O'Connor's interview.
Secondary Content
Bottom Content