Section Branding
Header Content
Future Perfect Podcast: Slowing Down Chattanooga's High-Speed Internet Plans
Primary Content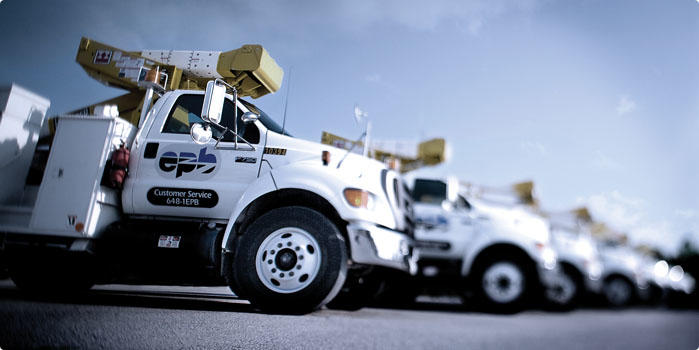 Chattanooga used to be known for its railroads, barbecue and aquarium. Thanks to hundreds of millions of dollars in infrastructure investment, the southern Tennessee city has rebranded itself as "Gig City" - as in the first U.S. city to offer internet speeds at 1 gigabit per second, which is 50 to 100 times faster than most networks.
That was in 2010, a milestone year for EPB, a power and telecom company owned by the city of Chattanooga. Private service providers have tried several times to put up roadblocks in EPB's path to lighting-fast networks, claiming it has an unfair advantage and puts taxpayers at risk if business ever slows down. Yet EPB was able to achieve its goals, recently breaking the 10-gigabit speed barrier that enables it to claim the fastest network speeds in the Western Hemisphere.
Gigabit fiber has also been credited with sparking Chattanooga's startup community and fueling an economic revival. The New York Times, 60 Minutes and PBS' Newshour are among outside media organizations that have examined the rise of "Gig City." A recent study by a University of Tennessee at Chattanooga professor claims that gigabit internet is responsible for a billion dollars in economic impact and up to 5,000 new jobs.
On that same February day when the Federal Communications Commission came down on the side of net neutrality, the commissioners also granted Chattanooga's request to offer its gigabit broadband outside its service area. Tennessee state laws that favored private ISPs had previously blocked that from happening. A month later, the state sued the FCC, alleging it unconstitutionally exceeded its authority. EPB's expansion plans are now on hold.
EPB corporate communications vice president Danna Bailey was in Atlanta recently for an Industry Leadership Summit sponsored by Write2Market. In this Future Perfect podcast, Bailey provides an update on the legislative efforts to resolve the lawsuit, addresses complaints from its competitors, and talks about the impact of its high speed network on Chattanooga's entrepreneurs.
Secondary Content
Bottom Content