Section Branding
Header Content
Future Perfect Podcast: How Alpharetta's Hi-Rez Studios Is Winning The eSports Game
Primary Content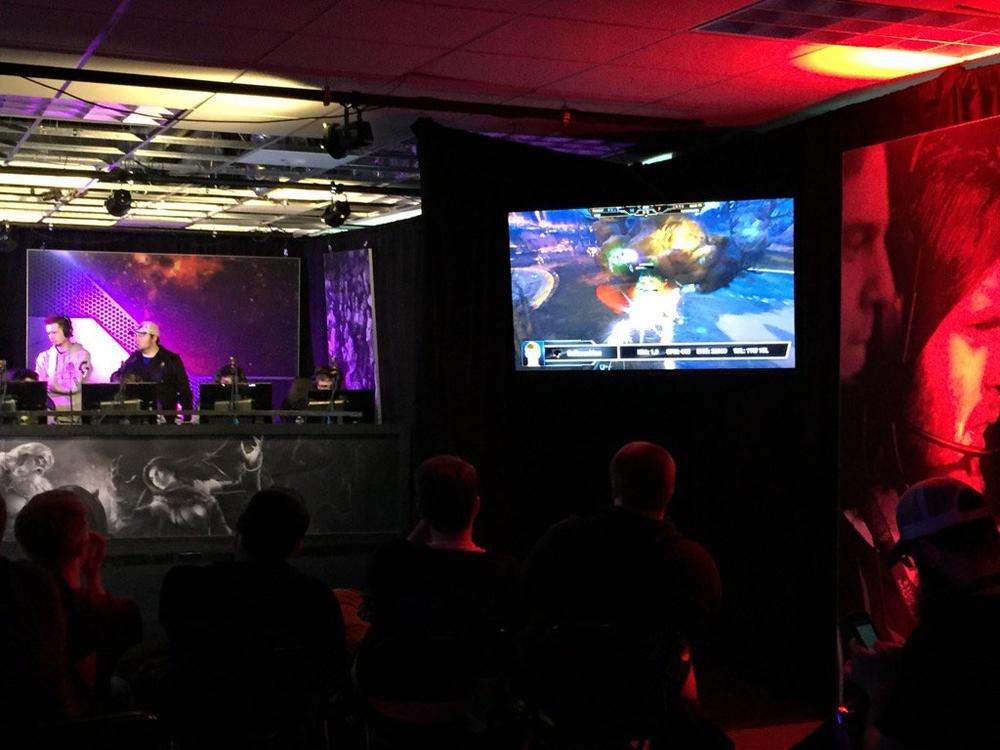 The NFL playoffs are still a few weeks away. But for players and fans of the popular multiplayer online game Smite, do or die time is now.
This week, sixty of the best Smite players in North America and Europe are at a nondescript office park in Alpharetta, home of the game's developer, Hi-Rez Studios. They were flown in by the company to grab a chance at $500,000 in prize money and the opportunity to compete in January's Smite World Championships, which will be held at a sold-out Cobb Energy Performing Arts Center.
Last year, Hi-Rez awards $1.3 million in prize money to the winners of its first world championships. It's all part of what's become a winning strategy for both Hi-Rez Studios and the rapidly growing esports category. According to NewZoo, some 205 million people played esports in 2014. Each month, 100 million unique viewers watch games on Amazon Twitch, the online broadcasting channel favored by esports companies and fans. VentureBeat says esports is quickly becoming a billion dollar market, which explains why Turner Broadcasting, Coca-Cola and daily fantasy sports sites have shown interest, and invested money, in its games, companies and players.
Hi-Rez Studios chief operating officer Todd Harris talks about all those new developments in this Future Perfect podcast. He also explains how esports has always been a key part of his company's business model, and what to expect from Hi-Rez in 2016.
Secondary Content
Bottom Content