Section Branding
Header Content
Atlanta: Bright Lights, Big City, Tech-Friendly Capital
Primary Content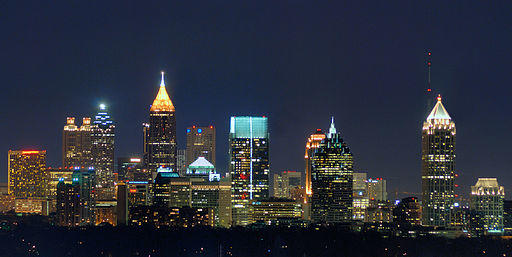 Whether you work in the tech industry, or enjoy the digital fruits of that industry's labor, then you may know that it's been a busy couple of weeks for Atlanta and the state:
* On March 27th, the Georgia Assembly voted to extend the state's angel investor tax credit for another three years. Supporters said the first four years of the tax break were responsible for about 200 new jobs and helped spark the rapid growth of the local tech startup scene. When you combine that with a vote in early March to extend tax credits for those building companies in the video game industry, you end up with a large neon "Open For Tech Business" sign towering over Atlanta's skyline.
* Late this week, two announcements targeting Atlanta residents with the need for speed: Comcast in May will start selling lightning-fast 2-gigabit per second Internet service to 1.5 million homes in the city, and Amazon's Prime Now service - which promises one-hour same-day delivery of household goods to Prime subscribers - will immediately start delivering to 22 Atlanta zip codes.
All this happened while white-hot tech startups like Salesloft continued to rake in venture capital, and speculation raged about a $500 million Volvo manufacturing facility coming to Atlanta. Tech Square is still a popular address for established companies seeking stronger research and development strategies.
So what do we call ourselves now? Silicon Valley South? Digital Dixie?
I've covered technology since 1997, when everybody started to realize that this Internet thing could indeed be transformative. Since then, I've watched different areas of the country not called Silicon Valley use a variety of strategies and existing business foundations to build out their regional tech hubs. Austin started with Dell Computer, Advanced Micro Devices and a big Apple plant. Dallas had its telecom corridor, Electronic Data Systems and Texas Instruments. Raleigh-Durham leveraged its Research Triangle of academia, software and pharma. Seattle morphed from Microsoft, Amazon and Nintendo into a center for cloud computing and mobile app development.
With Atlanta, it's a local economy that was already bristling with Fortune 500 firms now trying to navigate a mobile-first, digital-first economy. It's city and state officials offering up a welcome basket loaded with tax incentives. It's an enviable talent stream from Georgia Tech, Emory and the University of Georgia staffing tech startups that have weaved their way into the local economy like kudzu. It's an upwardly mobile, cord-cutting, millennial-fueled population that demands its shot at test-driving Teslas, iPhone/Galaxy 6s and gigabit fiber network speeds.
Tech-based business-to-consumer companies are eager to offer more goods and services to that population (Prime Now is currently only available in five other cities; Amazon knows an opportunity when it sees one). Tech-based business-to-business startups specializing in marketing, financial services, healthcare and network security are eager to pay that population well for its work.
Yes, I know; it was only a couple of week's worth of news items. They're just the latest chapters in the story of the city's economic renaissance. But when it comes to technology and Atlanta, I can't shake the feeling that we're just getting started.
Secondary Content
Bottom Content