Section Branding
Header Content
Rolling On The Ocmulgee River
Primary Content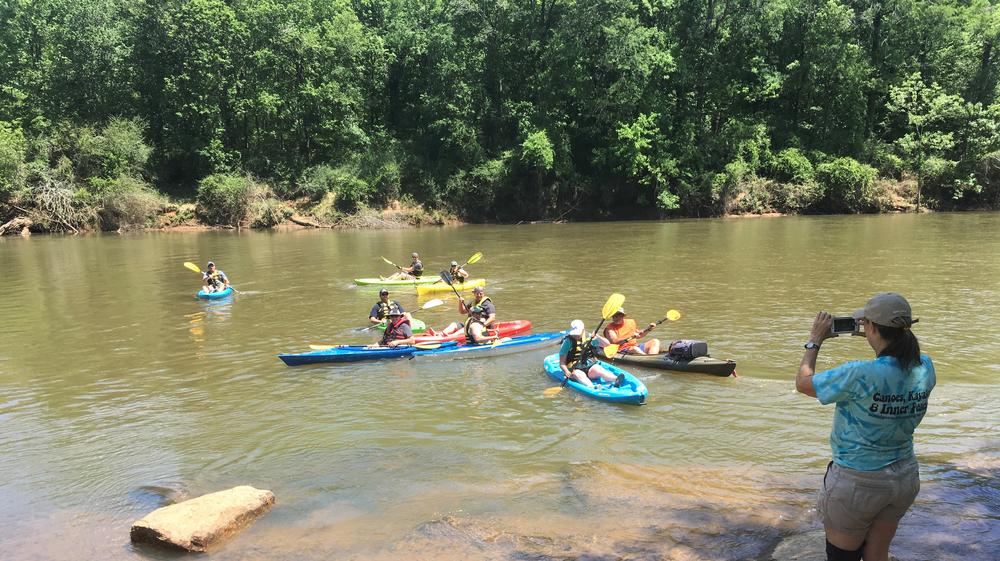 In this edition of Right Here we head out on the Ocmulgee River in Macon with Ocmulgee Outdoor Expeditions.
Owner Kathleen O'Neal distributes life jackets and helps people into kayaks at the Amerson River Park North Boat Launch. They're setting out on a three hour ride to the Spring Street Bridge.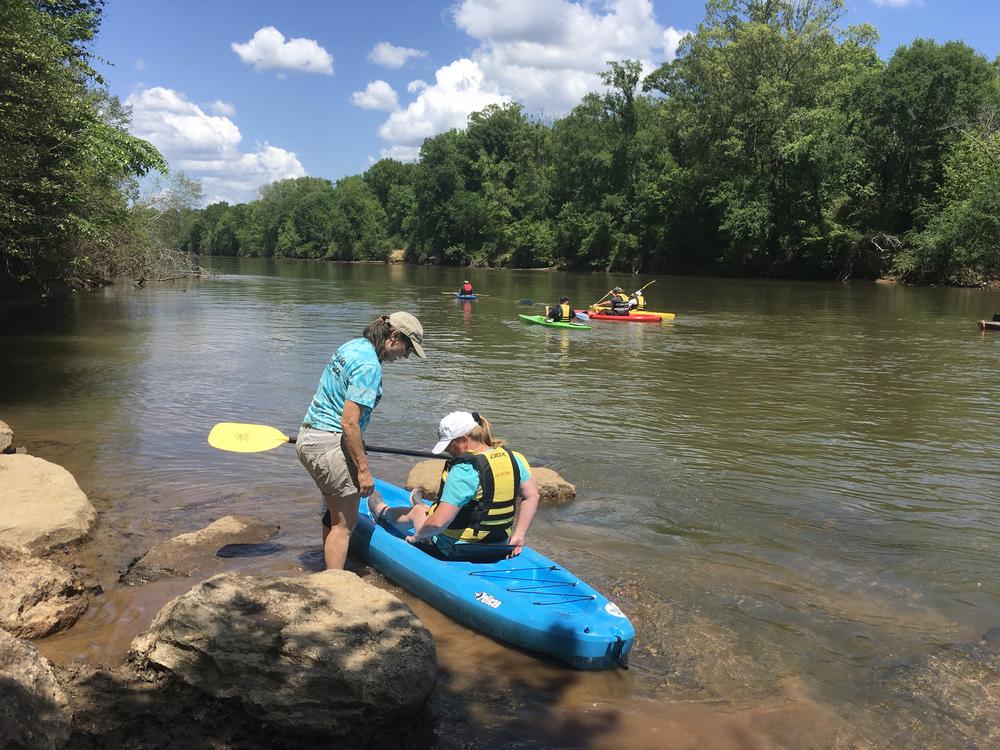 "It's a beautiful stretch. I say you're really out in the wilderness but you're right in downtown Macon."
She says it's a family friendly float where people can fish, splash at sand bars and see wildlife.
"When I have small children I say please do a turtle count for me and I had one little boy get to the takeout and I said, 'How many turtles did you see?' and he said, 'I counted 25.' I was like wow!"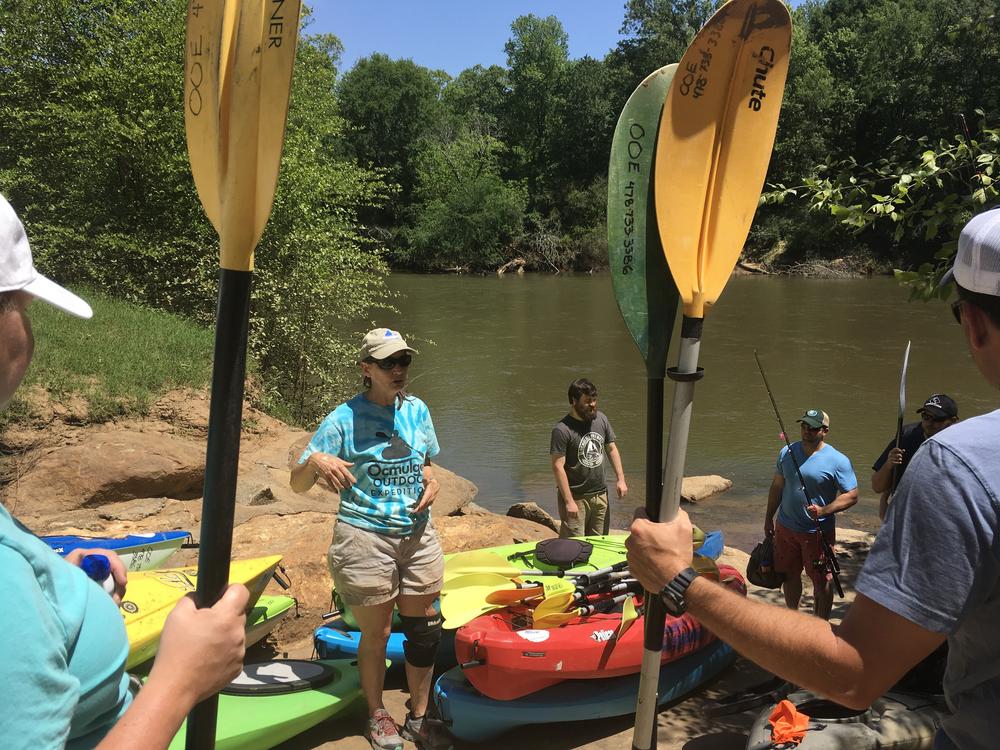 O'Neal's love for the river goes back to her college days when she worked as a guide on the Ocoee and Chattooga Rivers. When Macon developed Amerson and the river walk it got her thinking about returning to a job she always loved.
"What has been heartening to me is since I started this business, since Amerson has been here you see more and more people driving up and down Riverside Drive with boats in their cars. People are discovering this."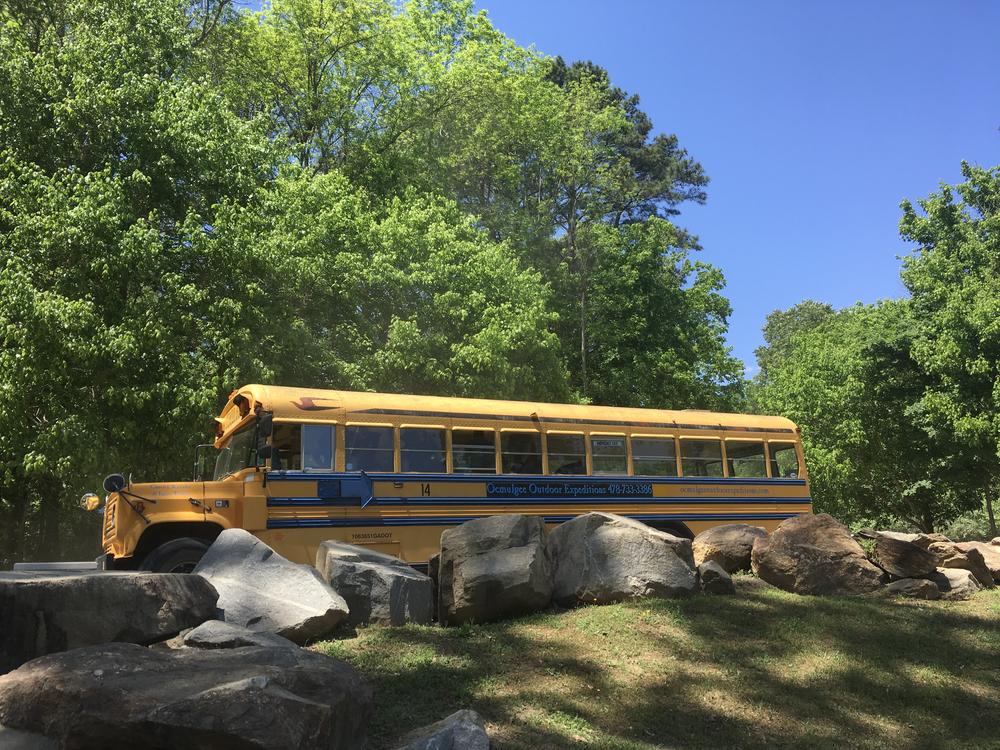 Ocmulgee Outdoor Expeditions, Right Here in Macon.
(Support for Right Here comes from the Peyton Anderson Foundation)
Secondary Content
Bottom Content